Southlake mayor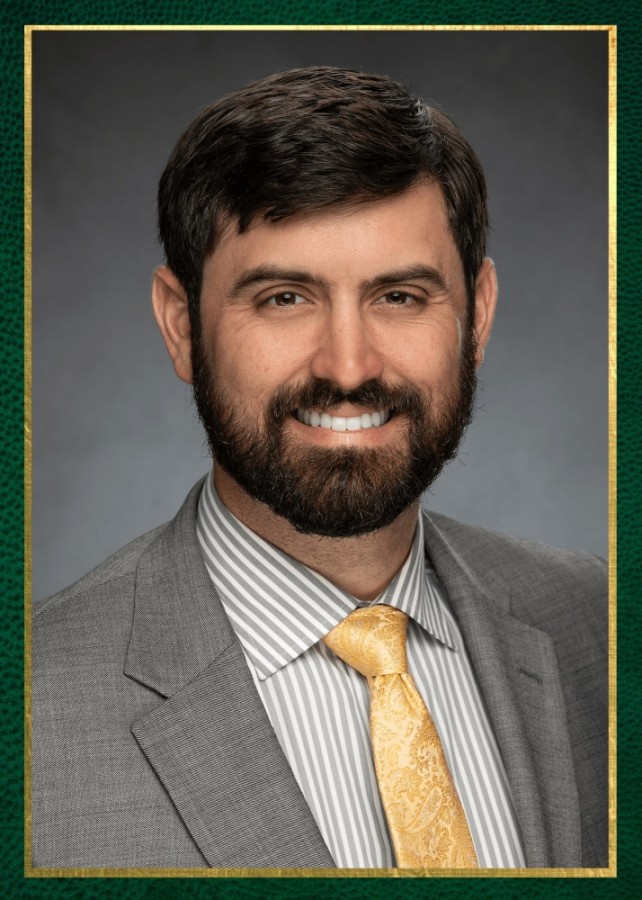 John Huffman
Occupation: Business owner, councilmember
Experience: City councilmember for six years, chaired numerous committees and boards, owner of Black Door Renovation.
Why are you running for office?
JH: Southlake is an exceptional community. Anyone who has had the privilege to live, visit, or do business here recognizes that. My commitment – my promise – to the people of Southlake is that, as Mayor, I will preserve and protect what makes Southlake the place we know and love. In the last six years, I have lowered city property taxes, increased residential tax exemptions, encouraged business growth and retention through good policy and promotion, and protected green space wherever possible. As Mayor, I will continue to do so as we face future challenges together.
If elected, what will be your top three priorities?
JH: My energy as Mayor will be focused on these priorities: 1) I will continue our record of tax relief for our businesses and homeowners and, by doing so, continue to foster a supportive and vibrant economic environment for all our businesses, both small and large; 2) I will lead the way in protecting green space and our semi-rural feel wherever possible through strategic investments and smart development; and 3) I will strengthen and support the city's emergency response and disaster preparedness functions, implementing lessons learned through the coronavirus pandemic as well as the recent winter storm disaster.
What do you see as the city's role in addressing the coronavirus pandemic?
JH: Early on during the pandemic, we immediately took strategic steps to mitigate the financial impact on the city's budget, including closing down city facilities such as the Champions Club at The Marq. Mayor Hill then asked Councilmember Shawn McCaskill and me to build and lead the city's Economic Recovery Task Force, which consists of over 20 business and civic leaders with a wide variety of professional experience, to evaluate how the city could support our struggling businesses. Building from the Task Force's work, we relaxed some of the city regulations, such as our sign ordinances, and gave businesses more flexibility to operate during the early months of the crisis. We also created the Southlake Safe program, an opt-in program that allows businesses to self-certify their safety measures and then advertise their business as "Southlake Safe." Finally, and perhaps most impactfully, we passed a $1MM grant program that allows Southlake businesses to receive up to $10,000 from the City to mitigate losses from the coronavirus shutdowns.
What do you see as the city's role in the school district's controversy over its cultural competence plan?
JH: As a city official, it would be improper to weigh in on a controversy that is at its core a school policy issue. But as a matter of principle, I support creating a community environment that is welcoming and safe for everyone, no matter their race, ethnicity, background, or creed. I will continue the good work of the Mayor's Alliance for Unity and Culture, which has taken the lead with events such as Celebrate Southlake. I will continue to work arm-in-arm with great civic organizations like the Southlake Foundation and the Chamber of Commerce who are meeting community needs every day. And I will always find ways to build bridges in our community, not tear them down. I believe we are stronger together, and as Mayor, that's exactly how I'll lead.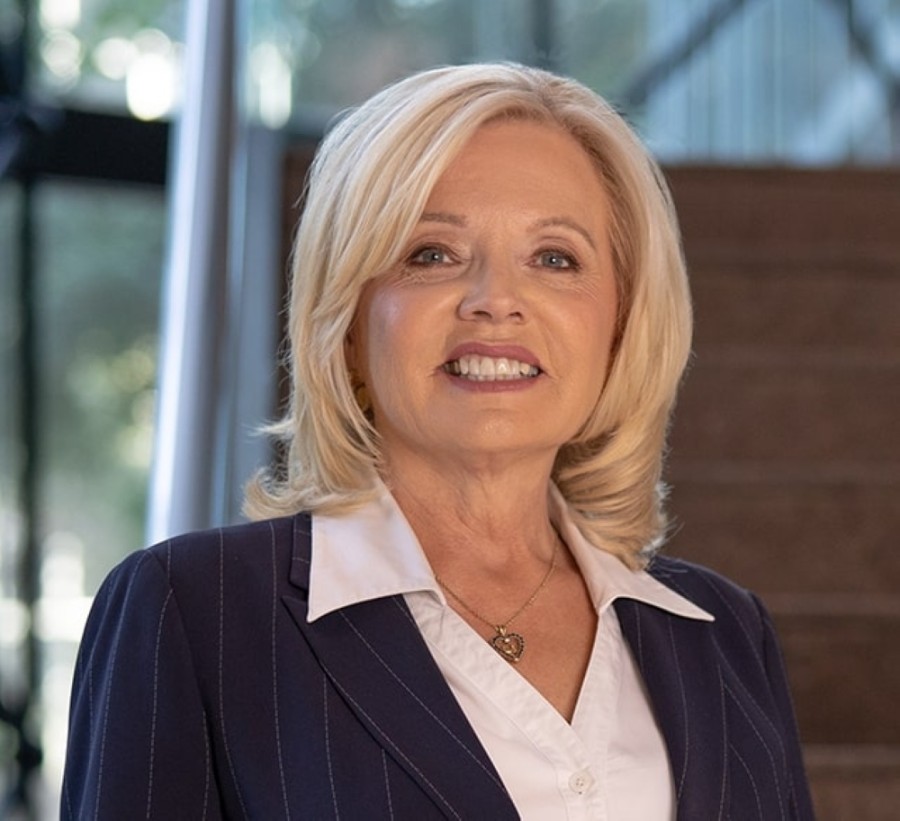 Debra Edmondson
Occupation: Attorney
Experience: Attorney who owns a law practice in Southlake, BA from the University of Texas at Dallas and a JD from Dedman School of Law, Southern Methodist University. Served two terms on Southlake's Planning and Zoning Commission, one term on City Council. Served as Co-Chairman of Southlake's first Drug and Alcohol Awareness Committee. Served as President of the Board of Directors for the Bob Jones Nature Center for 10 years and helped raise over $1,000,000 in private monies to support the Nature Center.
Why are you running for office?
DE: I am running for Mayor because Southlake is facing an unprecedented crisis with respect to public health and safety, economic decline, and rising racial tensions about which the current Mayor and City Council have done little. If anything, they have exacerbated the problem by openly taking sides in the current Carroll ISD controversy. The City Council and Carroll ISD must work together for the sake of all our families. Southlake's residents deserve to live in safe, clean and healthy neighborhoods. I am running to ensure that the City focuses on quality-of-life issues to protect Southlake's homes and families. Southlake must enact a better system of informing residents regarding emergency situations affecting the entire town, so every household is notified which did not happen during the recent water crisis. Relying on "social media" doesn't help our older residents who may not be "connected." I am running to stop the City's recent economic decline. Southlake must support and recruit quality businesses that are adaptive to 21st-century realities and embrace Southlake's standards of excellence while contributing to a stable tax base. I am running to ensure that all voices in Southlake are heard and we must work together to find solutions to the current racial tensions in Southlake.
If elected, what would be your top three priorities?
DE: 1. As Mayor, I will lead a review to address Southlake's emergency preparedness. The response of the City to the recent storm was one of reaction, not proaction. Southlake appears to not have an organized plan for informing all residents regarding crises such as the water crisis, the failure to timely clear Southlake's roads and Southlake's immediate actions when the water crisis hit are all problematic and need to be reviewed. 2. As Mayor, I will lead initiatives to promote entrepreneurship, support small business growth and recruit major corporations in order to serve all levels of Southlake's workforce. The City must reverse the economic decline that Southlake experienced last year. Southlake must support and recruit business development that offers an experiential approach, that is in touch with 21st-century realities and that recognizes Southlake's standards of excellence while contributing to a stable tax base. 3. As Mayor I will work with key stakeholders to determine what concrete actions the City can take towards mending the racial divide that has put Southlake in the national news. Southlake can't be torn apart by those promoting radical agendas harmful to certain ...citizens and their children.
What do you see as the city's role in addressing the pandemic?
DE: Southlake must be ready to address the next pandemic and learn from the current one. As Mayor, I will work closely with vaccine distribution centers to expedite vaccine rollouts to our public employees, educators, students, front-line workers, and at-risk residents who have thus far lacked accessibility. The City needs to lead the way by setting an example and "walking the walk" by canceling City events or moving them online; not holding in-person meetings, and passing an ordinance that limits the number of people who can be gathered together at one time in order to avoid future super-spreader events. The City should also consider how to get out vital information about the Coronavirus or any pandemic to the entire population, not just those on social media. By urgently and proactively working to counter economic loss and distribute the vaccine to all members of our population, Southlake can help end the devastating effects of COVID-19 within our city limits.
What do you see as the city's role in the school district's controversy over its cultural competence plan?
DE: The City and the Carroll ISD must lock arms and work together for the benefit of all of the residents of Southlake. However, the Cultural Competence Plan or CCAP is something about which the Board of Trustees for the Carroll ISD must make the decision – not the Southlake City Council. I do not believe that the Southlake City Council needs to "weigh-in" on how the Board of Trustees should resolve the issue. That means not taking public positions on the CCAP or donating money to support Southlake Families, which is a PAC actively opposing the CCAP. Current City Council members did donate money to Southlake Families, including my opponent, which is the same as taking a position. Taking a public position on the CCAP through donation sends a wrong signal to so many of our residents who actively support the CCAP about how Southlake officially feels about the CCAP, and that ends up being harmful to our community.