Cedar Park City Council including
newly selected Council Member Kevin Harris
approved the hiring of McCann Adams Studio LLC as architect of the city's Bell Park on Oct. 22.
Bell Park is part of the
Bell Boulevard Redevelopment
project, to which city council approved
a master development agreement in February.
The 15-acre park will be built along Cluck Creek within Bell District and be comprised of two areas. The first will be a passive, naturalistic area with trails and will serve as a buffer between the development and the single-family neighborhood, said Cedar Park Assistant City Manager Katherine
Woerner
Caffrey. The second will be more of an active space with access to the creek, she added.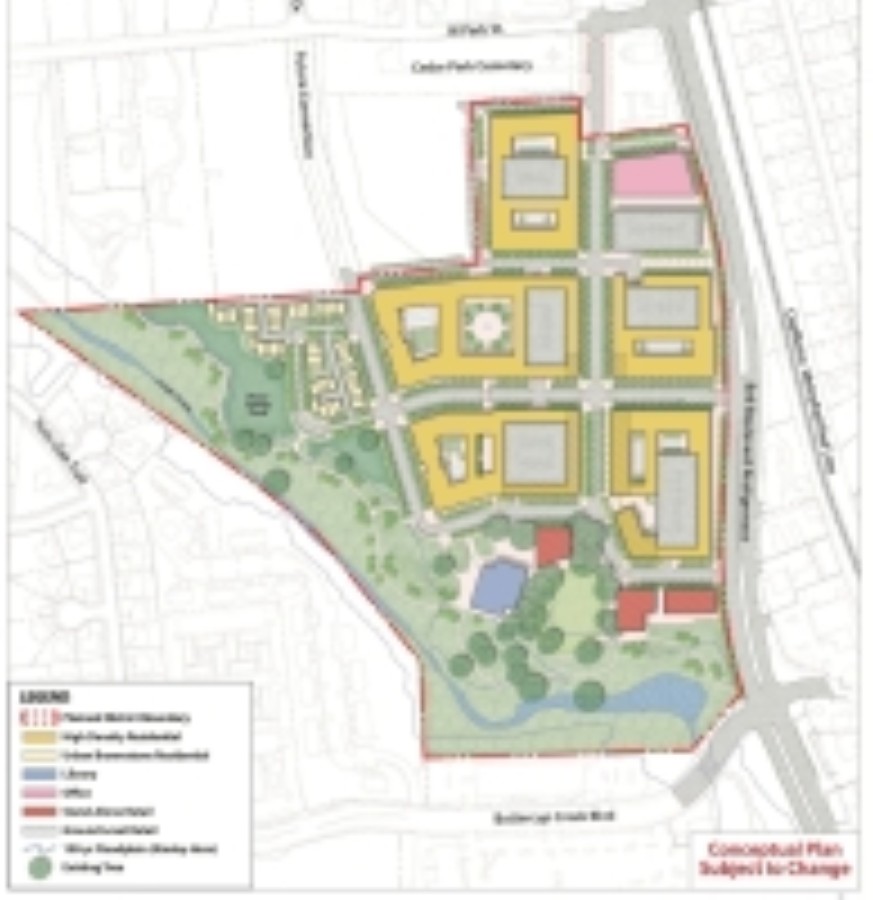 Caffrey said at the moment, the parkland is completely undeveloped and inaccessible.
McCann Adams Studio is a multi-disciplinary firm of architects including landscape architects, urban designers and planners, said Jim Adams, president of McCann Adams Studio. The studio has also worked on the Mueller Park in Austin and the ballpark district in San Diego, California.
"Bell Park, in combination with the adjacent district and social hub, can have a wide variety of experiences from interactive places for children and families, urban promenades lined with shops or restaurants, [and] naturalistic areas with trails that remove you from the hustle and bustle of daily life," Adams said.
Caffrey said McCann was selected based on demonstrated competence and qualifications. McCann also has familiarity with the Bell Boulevard project working as the Bell District master plan architect along with other firms, she said.
RedLeaf Properties
is the Bell Boulevard project's master developer.
The cost for the design was set to not exceed $349,260, according to the agenda item. Property for the project has already been acquired by the city, which used 4B Community Development Sales Tax Corporation funding.