TOMAGWA HealthCare Ministries staff have had little interaction with patients testing positive for the coronavirus. Yet the outbreak has drained the nonprofit's resources and put a strain on its ability to continue serving uninsured, chronically ill patients.

"We were already overwhelmed with caring for just the regular population of illnesses, and now you layer on all the efforts being diverted to COVID-19," CEO Timika Simmons said. "It's a wonder how we're here today."

TOMAGWA provides healthcare to the uninsured population in Tomball, Magnolia and Waller. Many of its 3,200 patients have chronic illnesses, such as diabetes or severe heart conditions, making them "high risk" for severe illness or death from COVID-19, Simmons said.
However, TOMAGWA is still operational. It switched to
providing telehealth services
March 16 to handle most needs, she said. It offers pharmacy services via curbside pickup or delivery if patient transportation is limited, critical labs at its Tomball facility, and home visits in very special circumstances, Simmons said. This has allowed the organization to conserve what personal protective equipment it does have by limiting how many staff interact with patients.

"Not being a major hospital system, we have not had the same access to supplies, [personal protective equipment], and sanitation as those entities would," Simmons said, "so we had to shift to telehealth much quicker so that those resources—rightfully so—can be reserved for the direct COVID-19 care."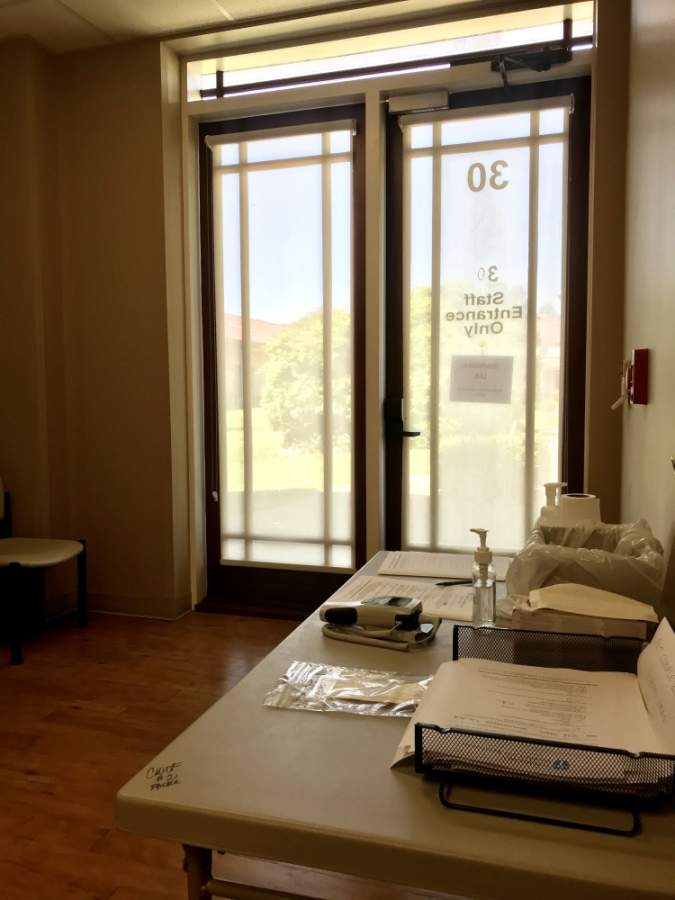 Since April 8,
Lone Star College-Tomball's Health Science Building
has also served as a temporary location for TOMAGWA to limit interactions among patients. One TOMAGWA staff member can see one patient at a time at the Health Science Building, and only a small area needs to be sanitized in between patients.
"That was significant because the way our building is designed, if we brought in critical patients...then we would have to have the capacity to provide PPE for anyone in those areas in the building where they would walk through. ... That would increase the amount of sanitation we would have to do in the building for those walkways, and again our supplies, our budget is limited," Simmons said. "We are a healthcare facility. We are responsible for lives. We cannot just completely close our doors, so that partnership with Lone Star College allows us to get our eyes on the most critical patients."
Financial strain
TOMAGWA has seen financial contributions slow significantly amid economic effects of the coronavirus, making it difficult to continue providing healthcare services to the uninsured, Simmons said.
"The entire community is struggling with this, and we are not a government-funded entity. We do not accept health insurance, so a typical doctor's office right now, even if they're seeing patients via telemedicine, they can still bill an insurance company," she said. "We are not collecting anything for patient visits, and most of our patients are those who worked for the retailers who had to close their doors or the small businesses, so they are no longer employed, so they are not even able to pay their patient contributions."
Simmons said all patient services are being provided in the interim for free in the spirit of maintaining the health of the community so as not to overwhelm the hospital systems.
"We have a huge responsibility to keep those patients as healthy as possible, minimize exposure so that they do not end up in a situation where they have COVID-19 or...they have to use the hospital emergency room when their diabetes acts up. We're doing our part by making sure we keep all the other conditions managed and healthy," she said. "People are still going to get an ear infection, a pregnant person is still pregnant ... those in the middle of cancer treatments, those things are still going on, and that's the part that I think is being overshadowed now."
Simmons said TOMAGWA was already seeing a large number of patients prior to the coronavirus, as it is the only charity clinic—providing care to the uninsured—within a 600-square-mile radius. Unlike insured residents who can select another doctor or pharmacy when a practice closes, the uninsured population has far fewer options for healthcare, Simmons said.
"In our case, there's still 3,200 lives that had chronic needs prior to COVID-19," she said.
In addition to its existing population, TOMAGWA will likely see an influx of patients in the next few months, should unemployment rates continue to be high, Simmons said.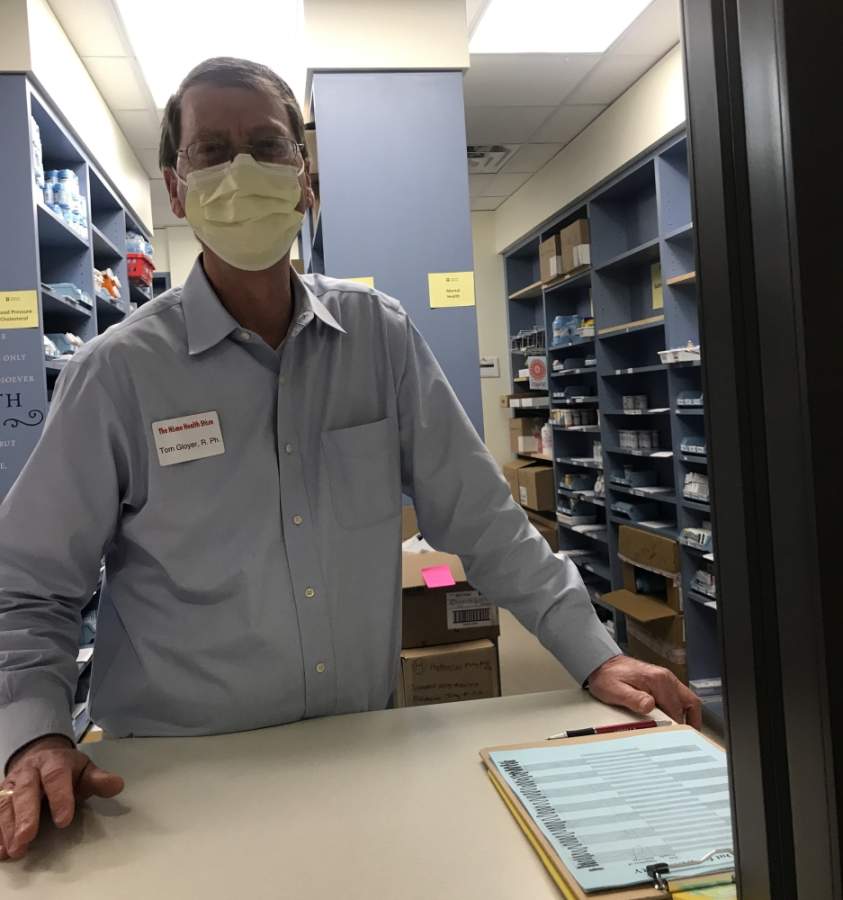 "If this [pandemic] goes on as they're projecting through July, in about a month or so, some people's health insurance will officially end if they remain laid off. Then we are the option in our area. We're already looking at how to make that process as streamlined as possible," she said.
At the same time, Simmons said she projects TOMAGWA will lose more than $425,000 in revenue between March, April and May. In comparison, with lean operations, it costs about $150,000 for TOMAGWA to operate each month. She said the organization began losing revenue in February as word of the coronavirus spread.
Simmons said patient contributions have dropped essentially to zero, foundations are not able to give as much due to changes in the stock market and TOMAGWA's April fundraiser had to be canceled. Churches, a part of TOMAGWA's donor base, are also struggling, and foundations that do have funds to share are prioritizing those organizations with direct contact to COVID-19 patients.
"When you look around the room, if you will, every source of revenue that's usually available to us is impacted," she said.
Simmons said TOMAGWA is in need of financial support as well as supplies for patient care. Among the needed items are personal protective equipment, digital thermometers, digital blood pressure monitors and sanitizing and cleaning supplies. An updated list of needed items can be found on TOMAGWA's website.
"You talk about a surge—if we cannot figure out a way to continue to provide care, you have 3,200 people who just lost their source of medication, their lab, their doctor, and two-thirds of them have serious medical issues. And what will the community do then?" she said.