After every decennial census, states and local jurisdictions must go through a process known as redistricting: redrawing the boundaries for representation. Redistricting is triggered by the 2020 U.S. Census, which is to be reported to states by April 1, said Jeff Archer, executive director of the Texas Legislative Council—a nonpartisan agency lending support to the Legislature—so that legislators can vote to approve new maps for state house and senate districts by the end of the legislative session May 31.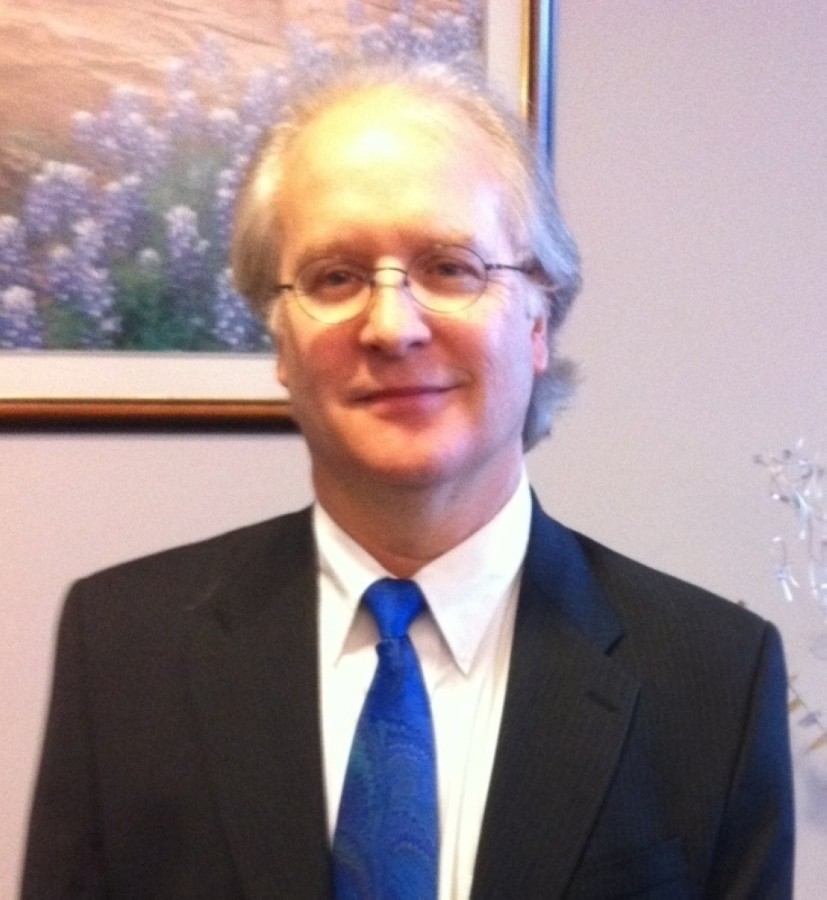 With a possible delay in census reporting due to the ongoing COVID-19 pandemic, Archer said redistricting could be pushed to the Legislative Redistricting Board if the Legislature were to receive census results during the regular session but fail to approve redistricting maps by session's end; or into a special-called legislative session if the Legislature were to not receive the results before May 31.
Redistricting also applies to local governments, including county commissioner precincts, Archer said, which may be reconfigured to even out populations in fast-growing areas, such as Montgomery County.
New district boundaries must be in place in time for candidates to file for the March 2022 primary elections, Archer said; that filing period will open in December.
Community Impact Newspaper
spoke with Archer in January about the redistricting process. Responses have been edited for length and clarity.
What is the timeline for redistricting?
The federal census that's taken in 2020 ... is released sometime in 2021. As you know, it's behind schedule internally. It's due to be reported April 1; that's the statutory deadline, but they may need more time. It's still a little unclear. ... Normally, the state of Texas gets that around early March, and that's what triggers redistricting. Then, you know which districts are overpopulated and underpopulated. That means you can't keep going and holding elections indefinitely under malapportioned districts because the people in overpopulated districts are underrepresented or cheated, and the people in districts that haven't grown or are even declining in population are getting to elect more than their share of representatives. ... The statutory deadline for giving the president the statewide totals that they can use to apportion the congressional seats for the next decade is normally delivered by the end of the year by Dec. 31, and it hasn't been delivered. ... We're not going to get [results] anywhere near as early as we have in the past. So once that data comes out, you analyze the current districts using the new census. The districts that were more or less equally populated when they were created in 2010, 2011 or 2013—the Legislature redistricted twice last decade because of court findings to remedy that. ... They're going to have to shift people around. This also applies to local governments—so, county commissioners. Sometimes, if you're in a rural county, there's really not much to change if the precincts haven't grown in relation to one another. ...
If the census comes out this summer, which is remotely possible, I guess, then we're talking about redistricting in special sessions at the Legislature level. ... The other end of this is the 2022 election cycle. ... For things not to get postponed and get complicated, [the new boundaries] need to be in place by December because the filing period for candidates begins in early December because our primary is so early [in March]. ...
If the census comes out in late April, ... there's almost no good way to do it. It's going to be very taxing on the Legislature, trying to [approve] House and Senate plans within that short period of time. ... In Texas, back in the 1940s, voters approved this backup [Legislative Redistricting] Board, if you will. If the Legislature doesn't get around to it, you've got somebody else who is authorized to do it. ... It's the speaker, lieutenant governor, attorney general, commissioner of the land office and the comptroller. If during the regular session, the census comes out, then the Legislature has a duty to try to redistrict the Texas House and Senate within that regular session, and if they don't get it done or it gets vetoed, this board can meet. They have 90 days after the end of session to convene and 60 days to draw new districts. ... It's to ensure the process gets done well before the election cycle.
How can the public get involved in the redistricting process?
Normally, there's interim redistricting hearings around the state. The House held a number of them back in the fall and early in the winter [of 2020], and then, their schedule got interrupted. The Senate had maybe just one in Austin, ... and they were planning regional hearings where people could come and just talk generally about existing districts ... Those got curtailed because of the pandemic. ... [The Senate] created a public input portal [online], ... so anybody can go click on this link, ... and then, you can submit your statement and an attachment, and it automatically goes to the committee. That's going on right now. ... After [the Senate and House] reconvene, they will start having some sort of hearings, whether it's through Zoom or on the road or input portals. That's their decision. ... After the census comes out, the committee will start putting together an initial proposal. Once they lay out a proposal or a couple proposals for public input, then people can comment more specifically.
What rules do legislators have to follow in redistricting?
There's really two main rules that come from the 14th Amendment and federal law—also, the Voting Rights Act. ... They require equal populations within a range, plus or minus 5%. ... In the urban areas, like Houston, for example—the inner-city districts—there's just not a lot to develop; they might stay the same or grow a little bit, but the exurbs—the outer ring—may grow a lot faster. So some districts are going to have to take territory from other districts, even within the county. ... It's painful to [representatives] to have to lose a county or move into an area that they haven't represented before, and they don't even know if they'll get re-elected. That's the main rule: one person, one vote. ...
The Voting Rights Act: The basis is you can't draw districts that have the effect of discriminating against bloc voting racial minority groups. So if you have a concentration of minority voters, and they vote as a bloc—and if you split them up, they would not have the same voting strength—you, generally speaking, have to recognize those concentrations of minority voters that vote as a bloc ... and create districts that allow them the ability to elect [representatives]. They can't lock them out. ... In some respects, [the rules are] simple, right? Don't discriminate; equalize the populations. What makes it complicated, of course, is the reality of regions, voters, incumbents, parties—everybody has competing interests in how it changes. And you have to get the votes [to pass the bill].
From the federal level, do you foresee Texas gaining or losing congressional seats?
Under the estimates currently, Texas is expected to get three new congressional districts. As you probably heard, President [Donald] Trump had asked the [U.S.] Census Bureau—and they're still working on this—to provide him data that excluded "illegal aliens," as he put it. That would have made a difference in how districts were apportioned because Texas has more noncitizens and therefore probably more undocumented citizens, and we probably would have just gotten two. ... There's a few states that are estimated to reduce congressional districts because places like Florida and Texas have to get them somewhere.
Are there any key districts or areas to watch?
There are many districts that have grown faster than others, and those districts are going to have to shed territory, and those regions will pick up representation. Those are traditional fast-growing suburban and exurban areas around the big cities. And then, there are other areas that have either grown fast or grown at the same rate as the state [or] even lost a little. The West Texas, deep East Texas and the same for some of the rural counties south of San Antonio—those districts are going to have to get a little bigger. ... With Hispanic population shifts or growth, you're going to have to be looking to see if it's possible to draw additional Hispanic districts.