Sugar Land City Council approved a $625,000 contract for sidewalk and trail repair services starting in March.
Contractor J Rivas Construction will address approximately 300 requests from residents for sidewalk repairs with the money allocated in the contract, according to Assistant Public Works Director Eric Oscarson.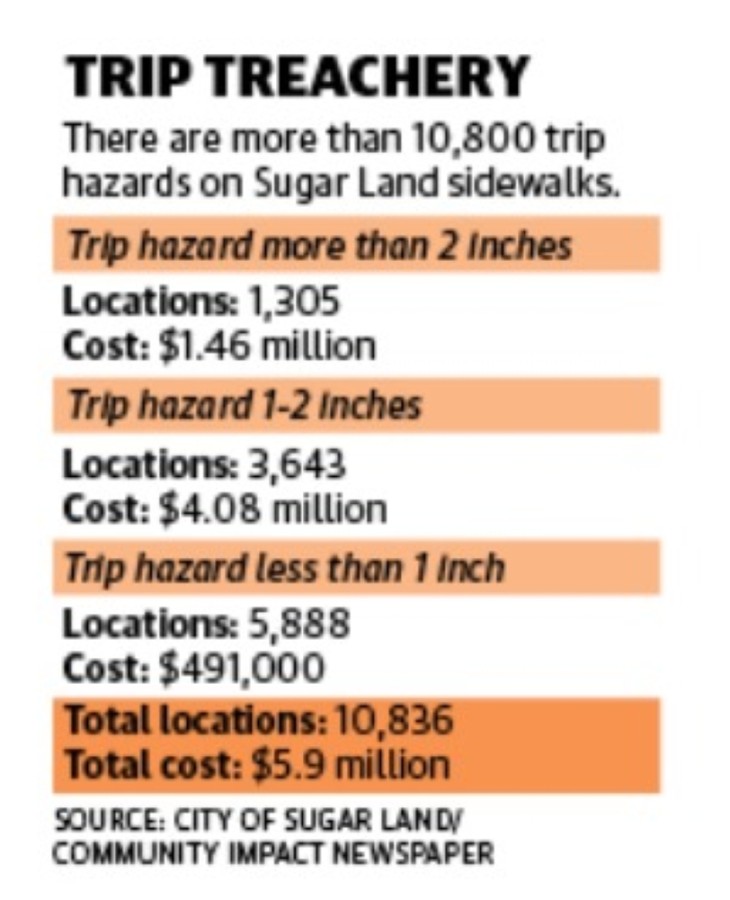 Oscarson said during a February City Council meeting that Sugar Land has 969 pending service requests, and the backlog to complete requests has grown to 18-24 months due to the pandemic.
Additionally, in fiscal year 2019-20, staff identified more than 10,800 sidewalk hazards with a total estimated repair cost of approximately $6 million. Of these hazards, 1,305 are classified as Category 1, meaning there is a trip hazard of more than 2 inches.
Maintenance of streets, sidewalks and other infrastructure was a priority identified during a recent Sugar Land resident satisfaction survey.