For more than four years, Making It Crafty Vinyl Retail and Supply has offered vinyl and other craft items to the Atascocita-area community. But when the pandemic hit, owner Jennifer Pittman had to change everything.
Pittman opened Making It Crafty in December 2016. Although she originally offered embroidery services, Pittman said she pivoted to vinyl when she saw a rise in demand.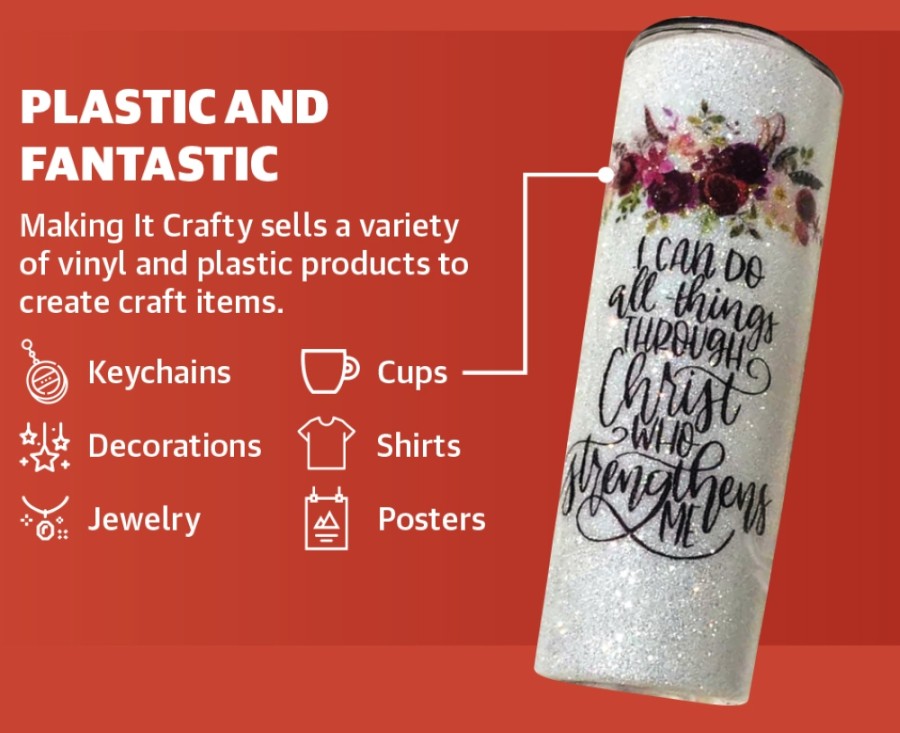 "There wasn't really a lot of local places that sold the product, so people were having to buy online," she said. "So I decided to open this store."
The store offers vinyl items that can be used to create original designs on cups, shirts and other products by local businesses, artists, teachers, school athletic groups in Humble ISD or Girl Scout troops.
Pittman said she had hoped 2020 would be the year her business could take off. But when the pandemic began, she made the painful decision to temporarily end in-store sales and switch to curbside due to a medical treatment that left her immunocompromised.
Now, Pittman said she often takes video and phone calls from customers to talk about the store's products and will talk to customers through the door of the store. She said she plans to launch a website for customers to shop online.
Pittman said she hopes to reopen her store when it is safe to do so but is grateful to continue to serve customers in the meantime.
"There's no time that we won't help you. I've done tutorials at 11:30 [p.m.] before, helping people," she said. "We pride ourselves on our customer service."
Making It Crafty Vinyl Retail and Supply
7840 FM 1960 E., Ste. 412, Humble
281-570-4051
www.facebook.com/makingitcrafty
Hours: Tue.-Fri. 11:30 a.m.-6 p.m., Sat. 11 a.m.-4 p.m., closed Sun.-Mon.