Two candidates are running for Nassau Bay City Council Position 1 in the upcoming May 6 election.
Michelle Micheli and Paula Tomasi will face off. Incumbent Don Matter is not running for re-election.
Candidates were asked to keep responses under 75 words, answer the questions provided and avoid attacking opponents. Answers may have been edited or cut to adhere to those guidelines, or for style and clarity.
Michelle Micheli
Occupation: owner of Harmoney Tax & Bookkeeping Solutions
Contact Information: 832-496-0349
What is the greatest issue facing Nassau Bay, and how would you address it?
Lack of transparency and lack of access. Step 1 – get elected. Step 2 – provide agency, access, and representation for ALL citizens of Nassau Bay. The optics of our city government during council meetings, morning coffee, etc., show that only a select demographic is routinely engaged. We need to make an aggressive effort to engage the whole community via better technology, communication, logistics, timing, etc., so that ALL citizens have input.
If elected, what would be your priorities?
With historical ties and a continuing legacy with NASA, I would like to encourage our community to align with NASA's sustainability initiatives that would benefit Nassau Bay now and into the future. My hope would be to aggressively mirror what is mentioned in their sustainability policy, "… energy conservation, recycling, water management, pollution prevention, design and construction, maintenance and operations, master planning, and electronic stewardship."
What makes you the best candidate for the job?
I am as qualified as any other resident per Nassau Bay City Code of Ordinances, Part I, Article III, Section 3.02. As we have seen, comparison of CVs, resumes, degrees and "atta boys" doesn't always pan out to be the best indicator for selection of a citizen representative.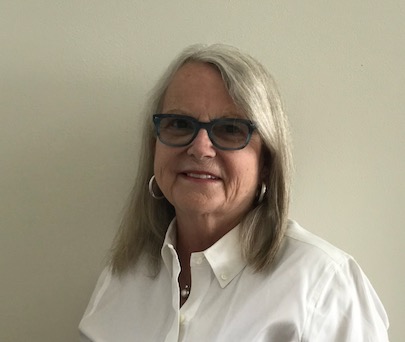 Paula Tomasi
Experience: I have lived in Nassau Bay since 1988. My grandchildren live in Nassau Bay. Nauticat volunteer for 17 years, volunteer for Nassau Bay committees and citywide events; Clear Creek ISD trustee, 10 years, president twice; master's degree from University of Houston Clear Lake, Communities In Schools board; Education Foundation board; PTA Texas Lifetime Membership Award; owned and operated an international company 32 years.
Occupation: retired
Contact Information: 281-960-0559
What is the greatest issue facing Nassau Bay, and how would you address it?
I am most concerned about the division in Nassau Bay. Transparency and communication need to be timely, open and available to the public. Committees need to diversify. The exodus of employees and volunteers concern me. Every resident, volunteer and employee need a safe and healthy environment. Employees need to feel supported and be well trained. Proper evaluations will verify they are doing their jobs. Proper staffing ratios and properly filled positions are critical.
If elected, what would be your priorities?
My priorities are to restore transparency and trust. All communication needs to be timely and easily found by our diverse community. Technology infrastructure needs to be updated. Our city charter gives us clear guidelines. Secondly, maintaining old infrastructure is costly to the taxpayer; difficult for our employees; and unfair to our patient citizens that deal with water leaks, collapsing pipes, flooding streets and hazardous recreation areas. Old infrastructure needs to updated.
What makes you the best candidate for the job?
I have experience in unifying diverse governing boards. During my years on the CCISD board of trustees, many schools were built; land was purchased and donated; school bonds were passed, financed and refinanced. Unifying 13 cities and two counties required collaboration, transparency, trust and commitment. I understand construction; accountability; governance structure; budgets; and long-term, strategic planning. I have designed and built two homes in Nassau Bay, under changing building codes and [Federal Emergency Management Agency] requirements.