As part of a phased reopening plan, McKinney Parks & Recreation Department will open the Apex Centre, the Community Center and the Old Settler's Recreation Center on June 1.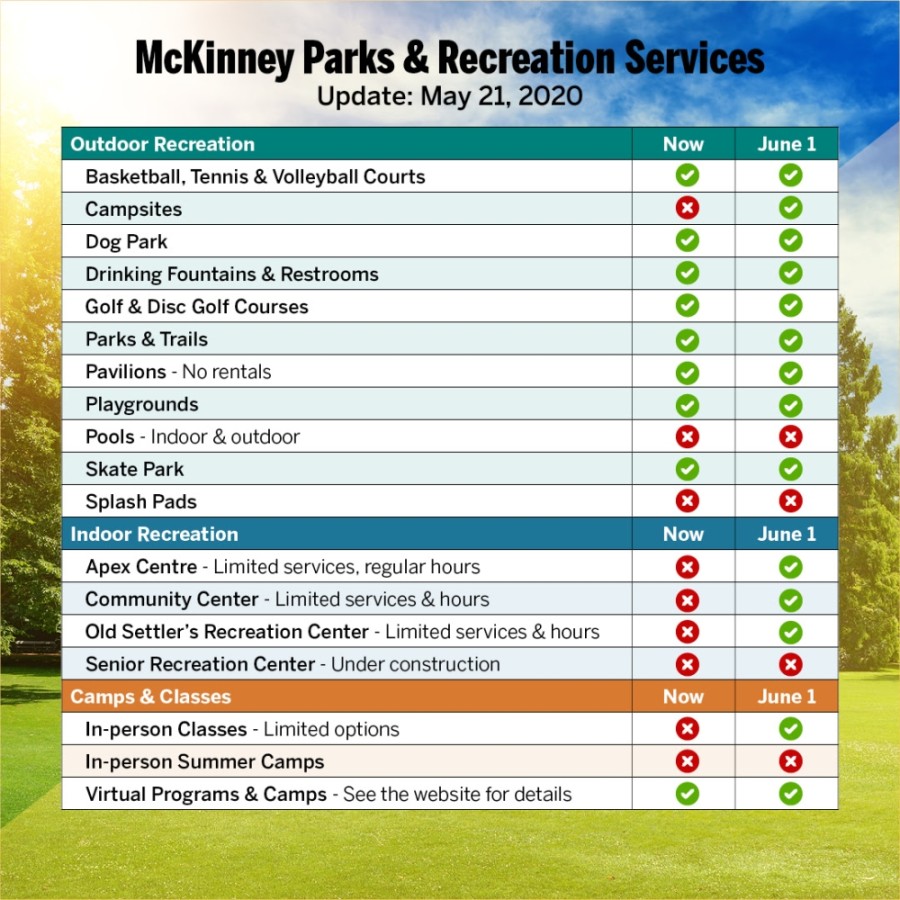 The facilities will have limited amenities, with exercise areas spread out and room capacities moderated to maintain social distancing. People can come to the facilities on a first-come, first-served basis, Parks & Recreation Director Michael Kowski said.
Teams are allowed to hold practices without spectators starting May 31. Also beginning June 15, the city will open its athletic facilities for youth sports games and tournament play only.
"We are monitoring the various rules and guidelines being released for water-based activities to determine the types of experiences that we can provide," the department said in a May 21 announcement. "We hope to make announcements soon regarding if and how we will reopen our various pools and splash pads."
The Senior Recreation Center & Senior Pool is remaining closed, but playgrounds are now open, the department said.
For a complete overview to the city's phased reopening plan, visit
this link
.