Northwest ISD Place 2
*Incumbent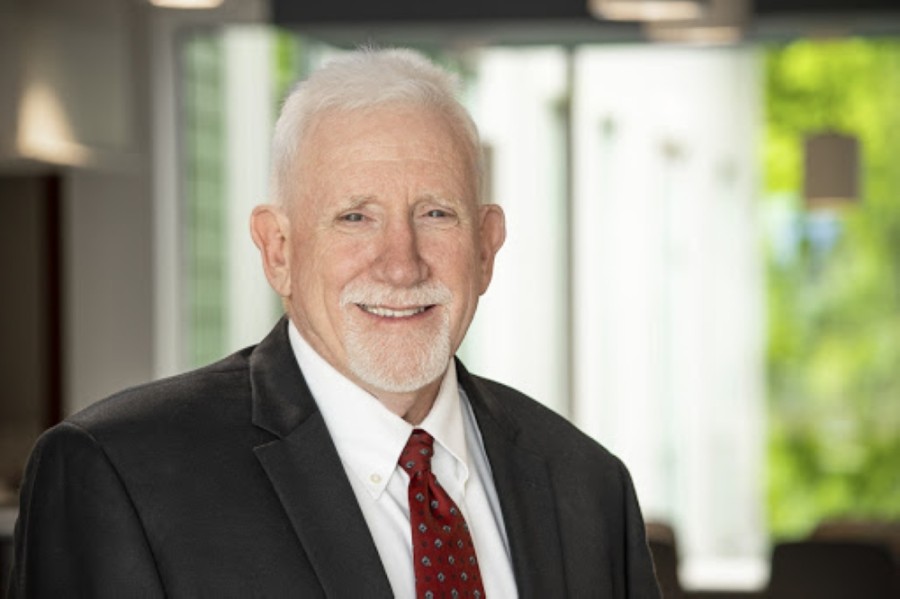 Mark Schluter*
Occupation: civil engineer
Experience: current NISD board member; civil engineer; served on several community boards, including as planning and zoning chair for the city of Rhome; coach for my daughters' AAU basketball team; volunteered to be a judge for STEM presentations and has supported Northwest ISD students as interns
Why are you running for re-election?
MS: The most important reason that I am running for office is because the future of our nation depends on the education of our students. I believe that our students need to be college-, career- and military-ready through a rigorous curriculum and real-world experiences. I have been a part of NISD since I began in elementary school. I have lived through the rapid growth of our district and will continue to strive to provide programs to make our students successful in the real world. As a taxpayer, I will be prudent with the funds that our fellow taxpayers have provided. Our property tax rates have dropped by 11 cents [per] $100 valuation over the past five years. I will strive to keep the tax rate as low as possible while supporting the rapid growth of our district. I am also running for office to serve the 14 communities that make up Northwest ISD. It is important to me to give back for more than I have been given. Each [is] just as important as the other, yet each have their own unique needs. I have and will continue to work to serve all students.
If elected, what will be your top three priorities?
MS:


#1. Students. Our kids have been through so much since March 2020—we all have. I want to make sure we do everything we can to address our students' social/emotional needs and also give our kids the tools they need to succeed in the world after they leave us. Our goal is to make all NISD graduates college-, career-, military- and life-ready.


#2. Communication. We are making efforts to reach out to students, parents and community members to help us to reconnect. We had to make so many decisions regarding remote learning, COVID protocols and the return to in-person learning. We want to be sure and listen to your voices.


#3. Budget. With the $10 million reduction of our state funding by the Legislature, we are working diligently to retain our teachers, protect classroom sizes and protect programs that serve the majority of our students. The district has two types of funds that we operate under, which are: 1. the budget that pays salaries and operates our schools and 2. the budget that pays for new buildings and funding that comes from successful bond elections. The reduction in funding is to our budget.


Discuss the district's COVID-19 response and what you think is working well and what needs to change.
MS: In March 2020, nobody expected to be isolated from school much less being taught from home. Teachers did not have anything set up to teach virtually, and the technology was not in place to make that happen. We totally transformed how schools operated and how instruction was given. At the beginning of this year, the teachers came back the week before school started and began reviewing their new online curriculum. They also were looking for ways to keep the students and teachers safe with masks and cleaning protocols. The district's idea to go 100% remote to begin the year gave us time for the kids to understand virtual learning if we needed to close all schools again, and it also [gave] us time to teach every campus staff member the safety protocols we employed to keep everyone as safe as we could from COVID. The district's response was amazing but did not please anyone. My view is that it is working well even though there are always so many bumps because everything was new. The district is making great strides to get back to some sense of normalcy for the parents and students.
Do you support the NISD bond measures on the ballot? Why or why not?
MS: I definitely support the bond. This election should have happened last May. It was bumped by COVID to November, and with those results, we are now one year behind our building projects. We are a fast-growth district and have new families moving in every day. The district grows by about 1,000-plus new students every year. With 90+ subdivisions working within our district right now, we need to continue to expand our capacities for our current students and those who will enter our district in the coming years. The vast majority of this bond targets our children being in buildings that serve their educational needs—from the core courses, the advanced academic offerings, the programs of choice in our career and technology program, and the cocurricular and extracurricular programs that hundreds of our students participate in. The bond truly serves our children now and in the future.
Kevin Lebanik
Occupation: territory sales manager
Experience: From a career standpoint, as a territory sales manager, I have always had to balance providing the correct products to meet the client's needs while working within their budgets. My work requires me to look at short-term needs as well as long-term needs. Budgeting, planning and communicating realistic expectations are part of my daily life.
Why are you running for office?
KL: I am running because I can help bring a different perspective to the Northwest ISD board of trustees. The district has outstanding administrators, staff, teachers and community members. I want to help work alongside the fantastic staff to help make sure from bottom to top, each part of the district is working together to provide the best opportunities for every student—not as an educator or administrator, but as a working parent of children currently in all three phases of education going to four different schools (elementary, middle school and high school). The needs and challenges facing our school districts became so much more challenging last year. Northwest ISD has been one of the fastest-growing districts in the metroplex for years, which is not changing any time soon. Having worked through some of these challenges from the parent, resident and employee standpoint, I witnessed a lot of good and some areas I felt were more challenging. I have lived in Northwest ISD for almost 15 years. I am a husband, father of four children in the district, a blended family, and dual-working household. I know every day what it's like to get up early to get students awake, fed, dropped off to four different schools and then to work to do the same in reverse at the end of the day. I know that every household in the district has daily challenges, some common and unique. Any decision made by Northwest ISD directly affects my family. I have a direct relational insight as well as a lot of accountability.
If elected, what will be your top three priorities?
KL: As a parent, I talk with other parents, neighbors, etc. There are a couple of topics that seem to always to come up. Communication is the biggest priority. Northwest ISD is a considerable district both geographically and with student enrollment. Managing informative, concise and relevant communication internally and from teachers, staff and administration to parents/community members is essential. Communication from the administration on videos is hard. Not every household can view them from a time or technology standpoint. Right now, there are roughly a half dozen different ways teachers communicate with the parents and students. If you have multiple students and multiple schools, this can be overwhelming to manage. We need to target ways to solidify the teacher-parent partnership. The teachers and staff are doing amazing things, and most parents want to be in a 100% partnership with them. If communication breaks down, this partnership becomes close to impossible. Financial transparency is another topic that has come up. With all four bonds failing in November, the district has some hard financial decisions now and upcoming; also, opportunities to genuinely engage with the community to create a sense of understanding. The conversations I have had to lead into last November and since the bonds failing had less to do with the district needing the funds and more to do with some of the expenditures feeling less important—specifically amid the pandemic-driven school year. With the pandemic's impacts on so many families and businesses financially, we need to make sure [there is] every opportunity for conversation. Lastly, combining the previous two priorities fosters organic growth within the district as the student counts continue to rise.
Discuss the district's COVID-19 response and what you think is working well and what needs to change.
KL: In my opinion, the district did a great job of listening to parents and staff over the summer and taking in concerns to the best of their ability. There is no way to address every situation and offer the parents the opportunity to decide what was best for their own family (in-person learning vs. remote). Once in-person learning started, each campus continued updates on case counts [and] ... contact [tracing] concerns while still being respectful to an individual's privacy. I feel there is an opportunity within the district to have a uniform method to report/quarantine. The district has designated individuals at each campus to be the point of contact; however, the contact's position and the process vary significantly from campus to campus. If a parent needs to worry about quarantining their student, the last thing they need is to hunt down who to speak with and how to report.
Do you support the NISD bond measures on the ballot? Why or why not?
KL: From conversations I have had that led into last November and since, the bonds failing were less about a perceived change in taxes than what the money was needed and going to be used for. With the pandemic's impacts on so many families and businesses, financially, the district needs to ensure we create opportunities for conversation with parents and community members to understand their thoughts and concerns without condescending undertones. Growth has been and will continue to be a priority for Northwest ISD. Several committees and groups are creating short-term and long-term plans and suggestions to address the growth. These groups have put a lot of effort and time into looking at all aspects and try to give the best for our students, parents and communities without being careless with budgets. I agree that budgets need to be in line with growth and student/community expectations. Bonds are the way ISDs address budget concerns. With that said, [the district] needs to be as transparent and direct with the community members about the finances. The more detailed we can be with communicating specific and detailed financial needs and what will happen without bonds approval, [the better]. "The money from this bond will be used for [specific and what portion of the bond]"; "If this bond fails, we will have to make changes by eliminating or lowering the ability to ..." I think this helps create more community ownership and allows voters to evaluate expectations of services and experiences provided to students and parents by the district.