Voters can head to the polls June 5 to cast a ballot in a runoff election for the Grapevine-Colleyville ISD Place 1 seat.
No candidate received more than 50% of the votes in the May 1 election, so the candidates with the two highest vote totals are headed for a runoff election. Early voting will take place May 24-30 and June 1. For early voting times and locations, visit
Tarrant County Elections
.
Editor's note: An asterisk (*) indicates the candidate is an incumbent.
Grapevine-Colleyville ISD Place 1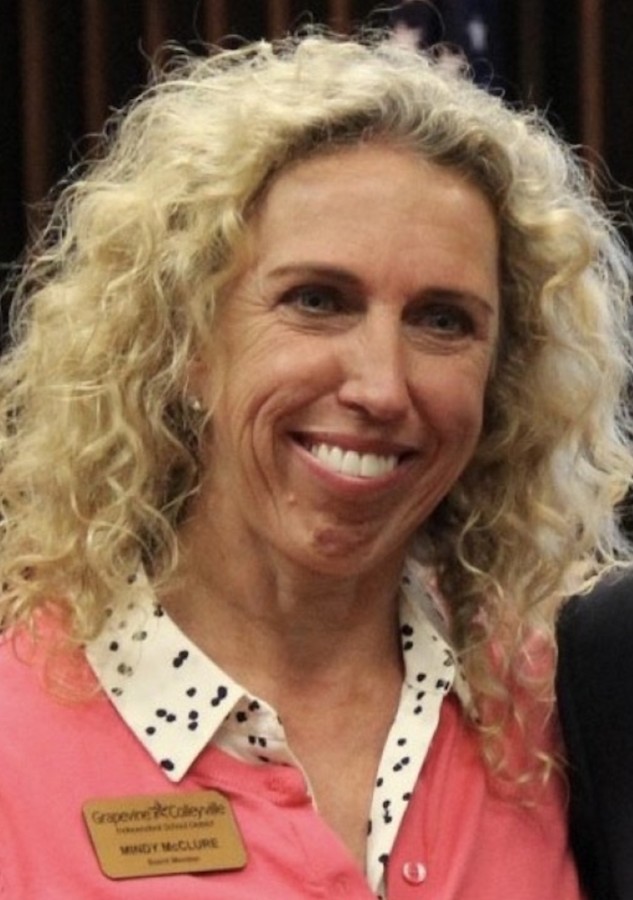 Mindy McClure*
Occupation: Homemaker
Experience: Volunteered in our schools and our communities for close to 25 years. My mother was a teacher, and I have always had a heart for the teachers in GCISD. I'm a people person and a problem-solver, and my door is always open if someone has a question or concern. Graduated with a JD from Texas Tech University School of Law, member of the Texas State Bar. My leadership style is best described as a servant leader. I'm hands-on and enjoy serving this community.
Why are you running for office?
MM: I am running for office to continue the positive direction and culture in our district. My oldest graduated in 2010 and got a wonderful education, but when I look at the programs and opportunities available today, I'd like to be able to shrink all three of my boys and raise them all over again! Since I can't "time travel," instead it is important to me to continue this progress and protect these opportunities for the students in GCISD. Campuses are working together across the district like never before, and it is so important that continue. We are so much stronger when we pull together, and that has been very evident in the district's strong response when faced with COVID-19. GCISD has been very good to the McClure family, and I hope through my service to pay it forward for many families to come.
If elected, what would be your top three priorities?
MM: My top three priorities are COVID-19 response, communication and the budget. Regarding the COVID-19 response, I'd like to focus on communicating to our families the precautions we take to safely educate our students work. Some thrive in the remote environment, but the vast majority are much more engaged when they are in the classroom. As far as communication is concerned, I think we could improve getting the word out to our community members who no longer have students in our classrooms or who have young children, so they will know about the amazing programs we offer. We're considered a destination district, and when it comes to ensuring property values remain strong, the strength of the school district is key. We have campuses dedicated to advanced academics, to STEM, to dual language and to the arts. We continue to strengthen our dyslexia program. Our Career and Tech Ed department has absolutely exploded in terms of popularity and courses offered. Finally, when it comes to the budget, teachers and staff continue to be a priority. We've recently been named a Top 100 Places to Work by The Dallas Morning News for the third year in a row, and that doesn't happen if those employees don't feel valued.
Discuss the district's COVID-19 response and what you think is working well and what needs to change.
MM: Our COVID-19 response is an area that I want to praise. Just a little less than a year ago, we sent our students off for spring break, and over the course of two weeks, our world changed dramatically. I can't sing the praises enough of the administrators, educators–honestly every single employee of this district. Due to the foresight of voters many years ago, our students already had devices and knew how to operate those devices. Our tech team works night and day keeping everything repaired and operational–even providing hotspots to homes that lacked connectivity. Over the summer great improvements were made in the delivery of remote instruction and equally great improvements that allowed our students to return safely to in-person instruction. I'd like to see more students return to the classrooms, and hopefully, as the word spreads about our success in keeping students and teachers safe, this will increase. One advantage to our students being familiar with how to do school remotely is when they have to quarantine, or remain home due to damage at their campus from our recent unprecedented winter storm, they are able to continue the business of learning without missing a step.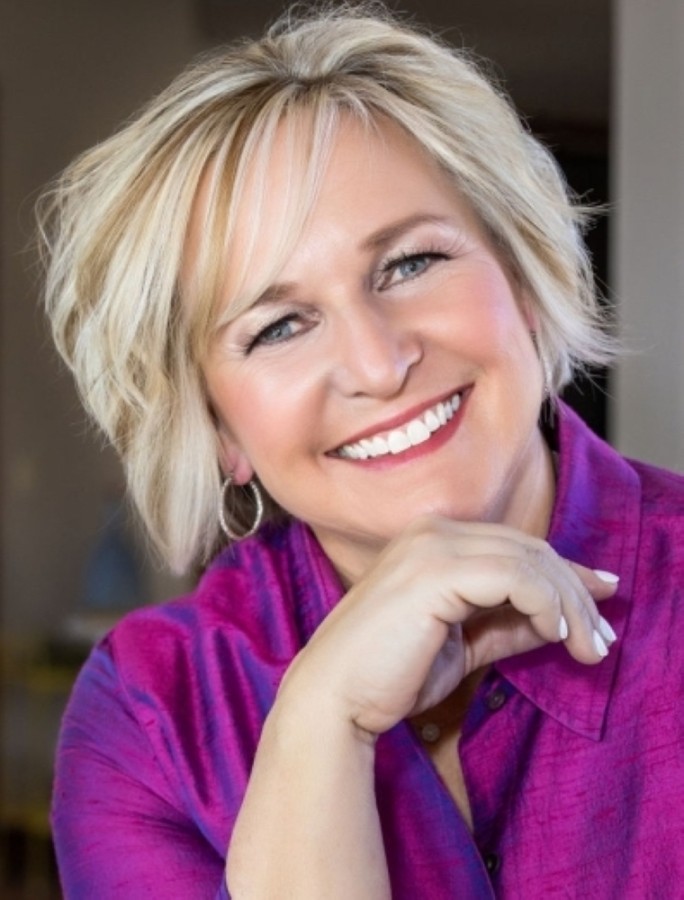 Shannon Braun
Occupation: Homemaker
Experience: I am a GCISD graduate as is my husband. I have chaired events, fundraisers and managed sports teams, worked in the classrooms, served in my community and church. I have served in all aspects of my children's education and sports. I am an out-of-the-box thinker who challenges the status quo. I will be relentless in finding solutions to the problems that GCISD faces.
Why are you running for office?
SB: I am running for office because GCISD is my home. My husband and I both graduated from Grapevine High School. My daughter graduated from GHS, and my son attended GCISD and eventually graduated from Grapevine Faith Christian School. It is time for the average citizen to get involved in local government. I am answering that call. I have common sense, and it's time to inject a little more of that in the way we are managing our schools.
If elected, what would be your top three priorities?
SB: School finances are priority: finding ways to save our district money, paying our teachers more and transparency in all areas.
Discuss the district's COVID-19 response and what you think is working well and what needs to change.
SB: Online learning and staring at a screen all day is setting our children back. As a community we are going to have to come together to get our children not only caught up but moving forward. We need to bring the fun back into school. We need to give our children back the class parties, allow parents back in the building, have kids playing sports and have pep rallies, debates, band and classroom interaction with their peers.