Carroll ISD Board of Trustees Place 5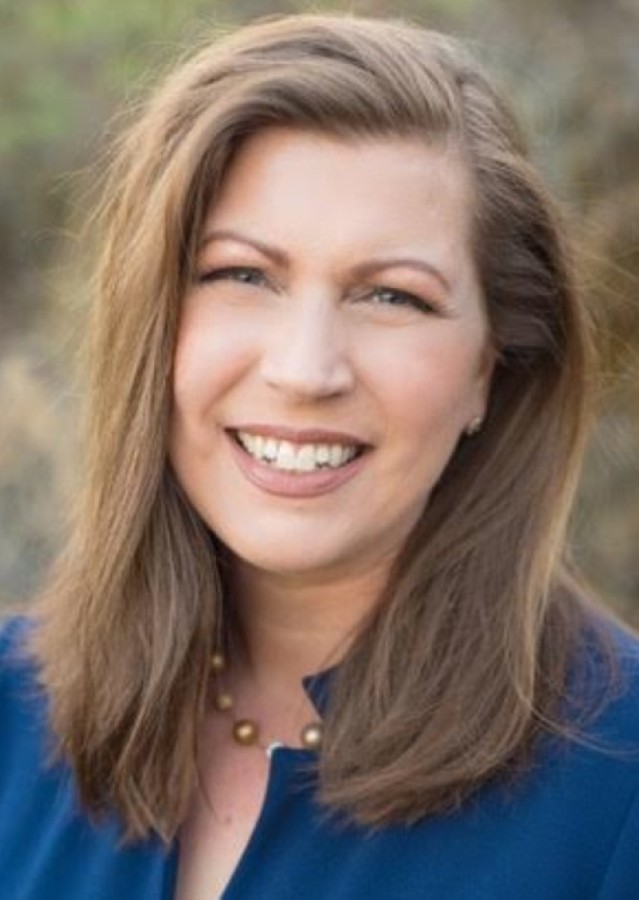 Hannah Smith
Occupation: Attorney
Experience: Degrees in education policy and law. I have spent 20 years involved in high-profile litigation at top law firms and at the U.S. Supreme Court. I worked directly with Justices Clarence Thomas and Samuel Alito and later was on the legal teams that won four major victories at the Supreme Court. For CISD, I have served on the School Board Budget and Finance Committee, the School Board Student Health Advisory Committee, the new superintendent focus group, and as a PTO volunteer. In our community, I serve as a church youth group leader, a Cub Scout leader, and on the board of the Greater Dallas Youth Orchestra's Parents Guild.
Why are you running for office?
HS: I am deeply invested in the excellence of our district. My husband, John, and I are the parents of four Dragons, the youngest of which graduates in 2032. Our children love their teachers and classmates and learning and serving in their school communities. Three of our Dragons participate in the gifted and talented program, and one is in the Special Education program. Our family is blessed by the quality education, varied activities, personal mentorship, and abundant opportunity that CISD provides to all. I am passionate about giving back to our community by serving as a school board trustee to uphold CISD's excellence. As an elected school board trustee, I will support Dr. Ledbetter, our new superintendent, and fellow board members to implement a five-year strategic plan that leads CISD to an even better future.
If elected, what will be your top three priorities?
HS: First, increase transparency for the community. Southlake is blessed with highly educated and engaged parents. During COVID-19, many have watched more school board meetings than ever before. While robust conversations may be occurring in closed sessions, the community should hear the deliberation on all matters that can be discussed publicly. The board owes it to our CISD families, who sacrifice so much of their time and resources, to be completely transparent. Second, improve board oversight of the administration. Trustees are elected to oversee and direct policy. Over the past several months, many issues have come to light that suggest the board should have asked more questions and provided better guidance. The citizenry—through the board members they elect—should direct policy to the district, not the other way around. Third, elevate fiscal responsibility. Our taxpayers deserve to know how and why their tax dollars are being spent. To be better stewards of taxpayer dollars, the board needs to oversee expenditures more rigorously and share financial information more openly with the community.
What are your views on the diversity concerns in Carroll ISD and how the district should move forward?
HS: We are all Dragons. We are all God's children. We are all unique. I'm grateful to see how much Dragons love one another, regardless of their differences. Our students stand out because they are kind, generous and helpful. We're braggin' on our Dragons because they are examples to our community, state and nation. Both unity and diversity are important to our community. Our demographics have shifted in recent years, and CISD now has more students from different cultures than it did just a few years ago. What a gift to our educational community! It is a blessing to live in a place that is dynamic and growing and attracting people from everywhere because of all the goodness it offers. CISD's schools are at the heart of that growth. Like my family, many families move to Southlake for its schools and community. Our schools' primary responsibility is to serve the academic needs of all its students, which helps forge unity among its students and ultimately the community.
Do you support the Cultural Competence Action Plan? Why or why not?
HS: I do not. Some have described CCAP as "just a basic plan of human decency, empathy, kindness, inclusion and understanding about other cultures." If that accurately described CCAP, then I'd be all for it. My family and I have long embraced those virtues and sought to live them. But CCAP is something else. I oppose CCAP because it undermines core American freedoms and the rule of law. It infringes the right to freedom of speech by tracking subjective and even unintentional so-called "microaggressions." It deprives students of due process when accused of unintentional acts reported through anonymous mechanisms. It threatens students' rights of association and expression through "audits" of student clubs—including religious ones—"to ensure culturally competent practices." It deprives teachers of the right of conscience and belief by imposing invasive trainings and evaluations that "measure employee commitment to equity/cultural competence." Finally, CCAP itself admits that "an academic review of student subgroup test performance reveals no statistically significant achievement gaps among the district's ethnic populations." Instead, I do support better enforcement of the district's Student Code of Conduct, which was recently revised to strengthen protections against discrimination, harassment and racism.
Discuss the district's COVID-19 response and what you think is working well and what needs to change.
HS: First, as a parent, I am deeply grateful to the CISD teachers and staff who have worked so hard to help our students learn through a year of the most challenging environment of our students' lives. I appreciate you! The district has done well in surveying parents early in the pandemic; giving families and students the choice of learning environments when risks were so unknown, and providing students the technology to facilitate pivoting between platforms. The district could improve in several ways with all we have learned about COVID-19: 1) return—as much as safely possible—more students to the classroom and revive extracurricular activities; 2) create a real distance learning academy for those students unable to attend in person, and 3) dedicate staff to such an academy, to enable teachers to focus on only one population of students—either online or in their classroom.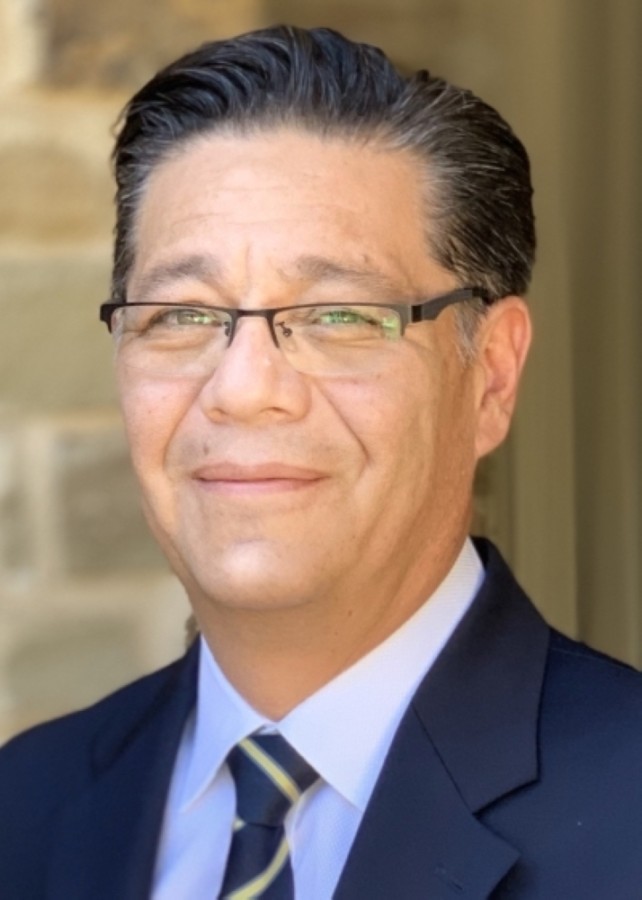 Ed Hernandez
Occupation: Business consultant
Experience: I have 30 years of business experience. I grew up in Mexico City, where my parents instilled a strong work ethic. At 11 my dad made me work weekends in his company to earn the shoes that I wanted. I attended both a private high school and college with 100% academic scholarships. I started to work for a family business while I was still in college. Immediately after college, I joined the corporate world working for a French company that supported my MBA at the prestigious ITESM while I worked full time. Career advancement resulted in transfers to three different cities in Mexico, Paris and the U.S. in 2002. I have lived in Chicago, Nebraska, North Carolina, Kansas City, Seattle and Texas. In 2018 I started my own consulting business working with private equity companies. I volunteer with both the CISD Finance and Budget committee and CEF.
Why are you running for office?
EH: Like most, we made Southlake our home because of CISD's reputation. I'm the father of three very different Dragons: we have an AP student, an on-level student and a special education student. The education and opportunities offered to my kids have been very different, and we need to strive to provide excellence in education to all Dragons. Through my volunteer work with CEF and the CISD Budget & Finance Committee, it has become apparent that we must address policies, procedures, internal controls, and fiscal responsibility to safeguard our future. Despite the disharmony in our community, I recognize that everyone wants our kids to feel safe and welcome in school. Our students also need to be better prepared for the challenges and opportunities that await them in an increasingly global world. Rather than furthering the division in this community, I want to put my experience to work to find solutions for our problems and move our district forward to truly provide excellence for all our children. If elected, I will not sit passively on the board; I will ask questions, propose solutions and advocate for innovation, change and transparency. I am a concerned parent, not an aspiring politician. My only agenda is to improve and safeguard our district.
If elected, what will be your top three priorities?
EH: Fiscal responsibility: Our district has $400 million in debt. Wasteful spending must end. Our school district does not have unlimited resources, and issuing bonds for operational expenses is irresponsible. We must increase teacher compensation, refinance debt and reduce debt principal by at least 50% over 10 years. This can be done while reducing our taxes. We need to secure savings with operational efficiencies, revise internal controls and limits of authority, refinance debt, and leverage existing CISD committees to perform internal audits and process improvements. Special Education: Our special education Dragons have been left behind, and we owe them excellent services. Our district has repeatedly recognized the educational gap for these children, but we need to address it. This program should be an example of innovation and a showcase of what Southlake Carroll ISD has to offer. Every Special Dragon has the right to services, grade-level education, least restrictive environment and improved data collection. Immediately address our current crises: We need to prioritize solutions for multiple crises in our district. Together we can develop a plan to make all Dragons feel safe in schools through restorative justice, and we must urgently address the lack of district accountability and transparency.
What are your views on the diversity concerns in Carroll ISD and how the district should move forward?
EH: I have a background in corporate diversity and inclusion. I have seen firsthand the benefits of diversity and inclusion in the workplace. A diverse workforce brings varying perspectives to an organization, and this is a key element for innovation. Innovation leads to the development of new products, solutions and better decision-making, and innovation is vital to successful organizations; but inclusion is an equally important variable in a successful company. Inclusion is the foundation of organizational culture, employee satisfaction and employee retention. We all perform better in an environment where we can be comfortable being ourselves. Imagine if our students worried less about trying to fit in and instead were liberated to perform to their maximum potential. Corporate America has navigated these issues for years and capitalized on the benefits, and we should model these strategies to create a safe environment in schools for both students and employees. Our school district should evolve from being run like a family-owned business to an innovative organization, providing best-in-class education. The term "excellence" used repeatedly by the school district should be redefined based on measurable indicators, when we develop these indicators we can focus on areas of improvement.
Do you support the Cultural Competence Action Plan? Why or why not?
EH: This question has already deeply divided this community. Rather than focusing on division, I'm trying to focus on finding innovative solutions. There is more that unites this community than divides us. Every person that I have talked to (on both sides of the CCAP debate) has agreed that something needs to be done so that our children feel safe in school. I have been focusing on moving beyond CCAP, and the first draft of this proposal is on my website at https:/www.edhernz.com/post/beyond-ccap-a-proposal. The lawsuit is needlessly preventing this community from moving forward to find solutions. These issues should be solved by our community, not the court. I think it is important that we also pause to validate the brave students who shared their painful testimonials. Some of these stories have brought tears to my eyes, and I know that we can do better for our kids. I also want to thank the members of the community who volunteered their time with the DDC to improve the experience of our students and staff. I know how to listen and solve problems; together we can move past this difficult time and heal. I want to be part of the solution.
Discuss the district's COVID-19 response and what you think is working well and what needs to change.
EH: I want to say thank you to our amazing teachers, nurses and staff members on the front lines. I recognize the burden these times have placed on you. My wife is a physician, and we understand these challenges. I am disappointed in the district's COVID-19 response; clearly, our district did not have a contingency plan and was slow to pivot to true virtual education. For comparison, the 190,000 students in the Fairfax County, Virginia, started to receive true virtual education and therapy services within two weeks of the COVID-19 emergency. My ongoing concern is that our special education Dragons has been neglected for a year. These special Dragons did not get their therapy services in the spring. The district failed to prepare for in-person summer services, so these services were lost. A year after the closure due to COVID-19, most of our Special Dragons are not receiving compensatory services. Many of our Special Dragons cannot access virtual education, and those who are medically fragile and unable to attend schools have been excluded from meaningful education. We should leverage the physicians, scientists and other experts in this community to truly find innovative solutions to address the ongoing challenges presented by COVID-19.