A city park and public trail on the west end of Frisco got their first approval from the Frisco Planning & Zoning Commission on Oct. 27.
The commission approved a site plan for the park and the trail northeast of the intersection at SH 121 and Spring Creek Parkway.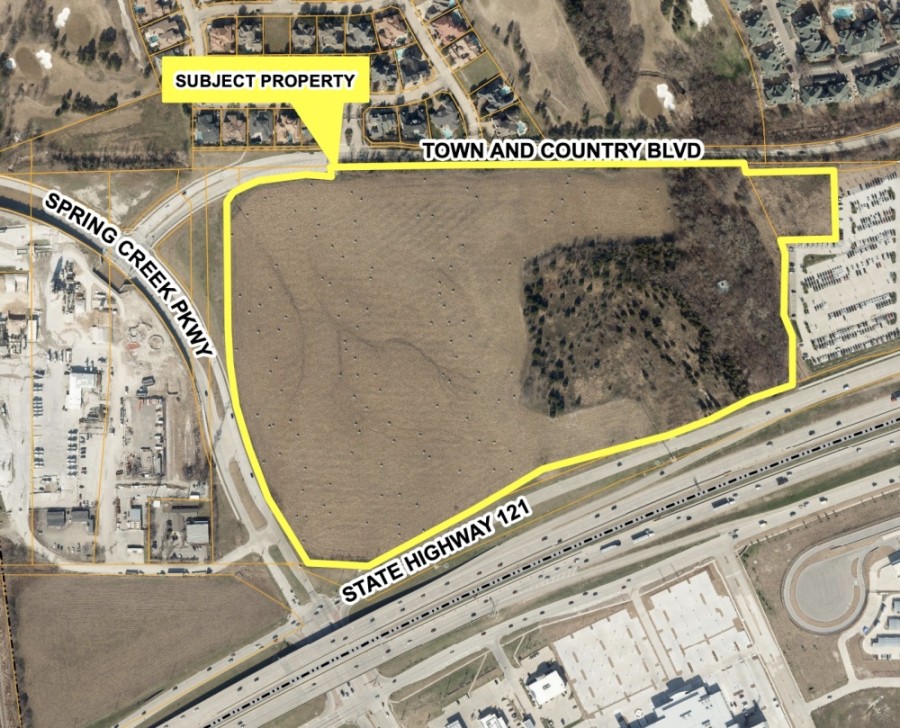 An item previously
brought before the commission Sept. 24
shows the park is expected to be over 3.1 acres on the east side of the development.
With the site plan approval, the commission also approved an amendment that removes two planned pedestrian bridges over a creek that were to be part of the trail.
The site plan was approved by a vote of 4-1, with Commissioner Steve Cone voting against the item after objecting to the removal of the pedestrian water crossings.
"This change is not in the best interest of the residents of Frisco," Cone said after the item passed. "I'd like to have more input from the parks staff before we make these decisions in the future."
There was no representative from the city's parks and recreation department in attendance at the meeting to answer questions from the commission. Frisco Development Services Director John Lettelleir said the parks and recreation department was involved in the conceptual planning that was done for the property.
"I just want to be very clear," Lettelleir said. "Just like on any development plans and zoning cases, all the departments involved in reviewing those are involved in those cases."
The site plan details city improvements planned on the two lots and the installation of the public trail. The removal of some trees is expected as part of the park project. Pedestrian connections along Town and Country Boulevard and SH 121 are also planned.