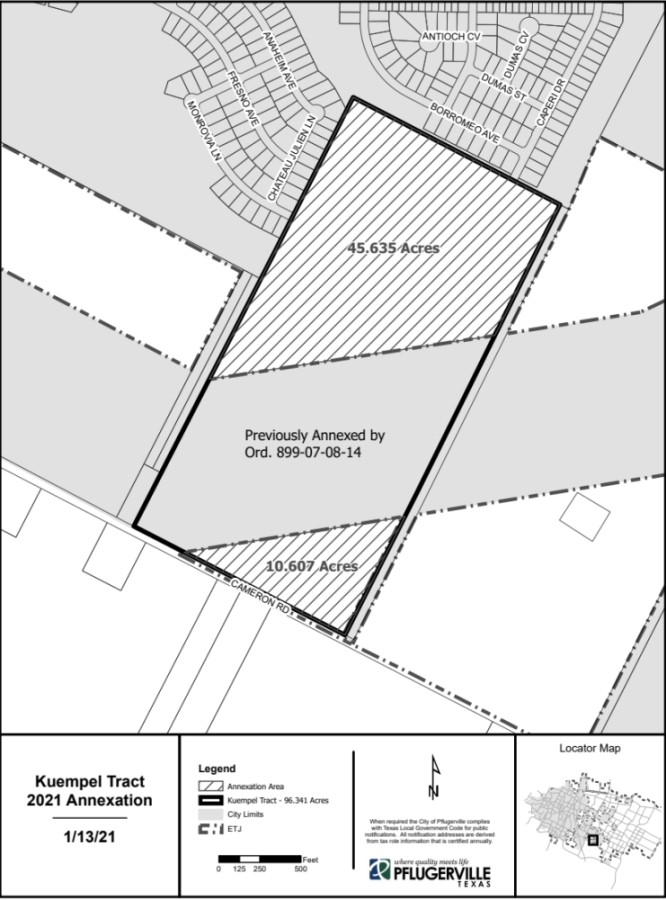 Pflugerville City Council approved March 9 a 56-acre land annexation in east Pflugerville located along Cameron Road east of Weiss Lane and west of 1849 Park. The annexation, referred to as Kuempel Tract 2021 in city documents, has been zoned as agriculture.
The 56 acres annexed are part of a 96.3-acre tract of land in east Pflugerville. The remaining 40 acres were annexed into the city in 2007, according to city documents.
The property's location adjacent to properties within city limits made it eligible for voluntary annexation, per city documents. The item was approved on consent, meaning no discussion was held by council prior to the vote.