Residents, businesses and nonprofits throughout Central Texas banded together to assist those without power, water and food in the wake of the winter storm that hit Texas in mid-February.
Here are a few of the efforts that area businesses and nonprofits in Round Rock, Pflugerville and Hutto have taken to give back to their communities.
Round Rock
Breweries typically operate with a lot of clean drinking water. Bluebonnet Beer Co. opened its doors to the Round Rock community for a pint, a hot meal and free water fill-ups. Residents brought containers to the brewery to access clean drinking water with no purchase required.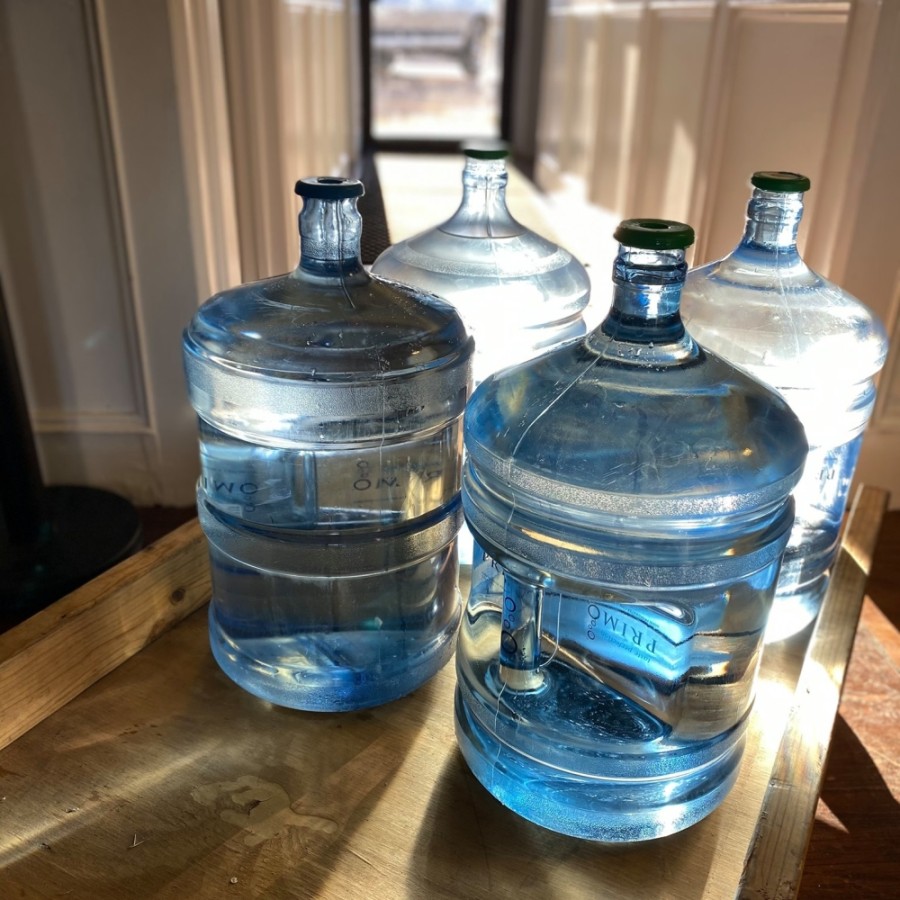 For those in need of drinking water or a shower, The Beat Church offered free water fill-ups from its well water source in addition to showers in its private bathroom. For those looking to access clean water or a shower but lacking transportation, rides were made available through the church's van.
With fresh food and water being difficult commodities to come by, the Mission Church in Round Rock hosted a drive-thru food distribution program Feb. 24 and gave away fresh water, chicken, lunch meat and non-perishable items such as cereal, crackers and chips.
Pflugerville
A 90-person volunteer team in Pflugerville helped distribute more than 2,500 cases of water delivered by the Federal Emergency Management Agency to residents. City leaders, the Rotary Club of Pflugerville, the Pflugerville Lions Club, American Legion Kerlin-Lyerly 154, Knights of Columbus, Backpack Friends, several churches and community members all participated.
The Growler Bar and Kitchen helped feed volunteers through meals sponsored by Typhoon Texas Austin. Circle of Hope Community Center also helped prepare food distributions.
Compadre Brewing offered free water fill-ups to residents in need of clean drinking water during the city's water shortage and boil water notice.
Following flooding at the Cambridge Villas senior housing community in Pflugerville, the Pflour Shop was one of several businesses to assist. The bakery ordered pizzas from The Growler Bar and Kitchen to provide hot meals to senior residents as well as purchased pastries from Fresh Donuts, Donut Palace and Pflugerville Donuts to provide a warm breakfast and hot coffee.
Garbo's food truck offered free meals for those in need of a hot lunch at The Rock Gym Pflugerville on Feb. 23 in collaboration with Tesla, the Black Leaders Collective, Pflugerville Chamber of Commerce and Pflugerville ISD.
Hutto
Calvary Church in Tucson, Ariz., teamed up with The Fervent Church and brought a trailer from Arizona to distribute water bottles and other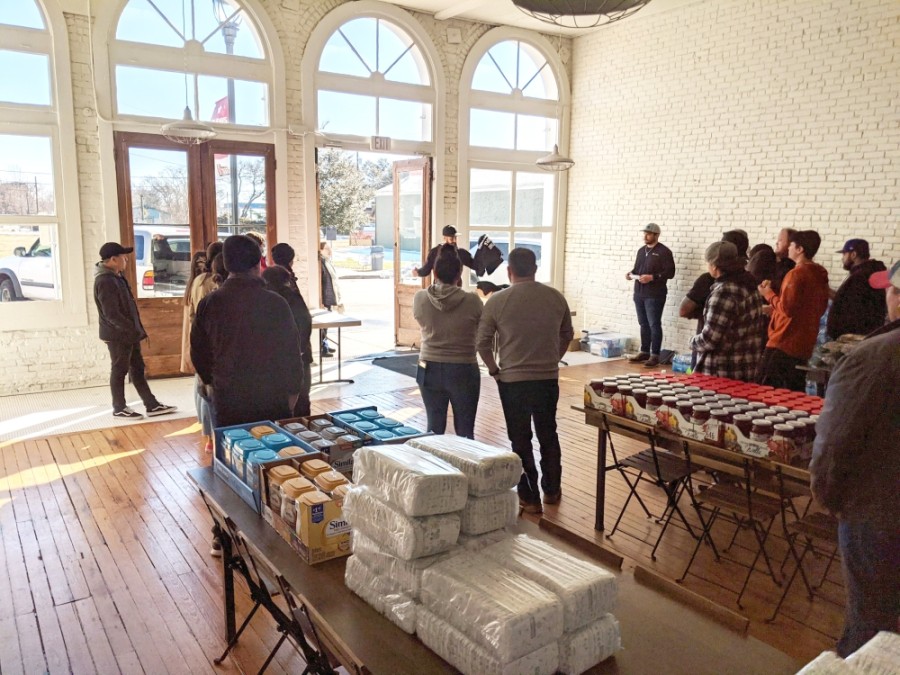 essential items Feb. 20. Gathered in a circle, the group said a blessing inside the event venue One Eleven East. Cases of water, essential groceries, diapers and wipes were stacked on tables for people to take.
Rio Grande Tex-Mex restaurant in Hutto gave away tacos Feb. 19. While dine-in eating was not available that day, the restaurant offered to-go drinks, including Mexican sodas.
Lowe's provided free water to the community Feb. 23. Cars lined the parking lot to pick up cases of water.
Hippo Cafe provided free meals Feb. 19 following a community member's $1,000 donation.
The Downtown Hall of Fame temporarily lowered its prices Feb. 20 in the hope that "every little bit helps," according to a social media post.
Christ the Rock Church opened to serve hot breakfast and to charge phones and tablets. Cases of water, donated by a church member, were distributed Feb. 21.