Jose Leon said it was always his mother Bertha's dream to own a restaurant. Last March, that dream became a reality with the opening of Huahuasco Grill Mexican Cuisine in Pflugerville.
"She worked as a cafeteria employee for a few years and even worked as a manager for Connally High School," he said. "She's always liked cooking, and it's always been a passion of hers."
Huahuasco Grill Mexican Cuisine specializes in Southern Mexican food, with recipes passed down from Leon's grandmother. The restaurant is a family affair, even beyond the recipes it serves, Leon said. He, his mother and his father, Alfredo, run it together.
Huahuasco opened March 1, 2020. On March 17, the pandemic forced the business to close, offering takeout and delivery only. It has not reopened for dine-in services since.
"In all honesty, it was very intimidating and a little bit worrying because we didn't know what was going to happen," he said.
In reverting to a takeout business model, Leon said he and his parents tapped into their years of experience running food trucks in Austin.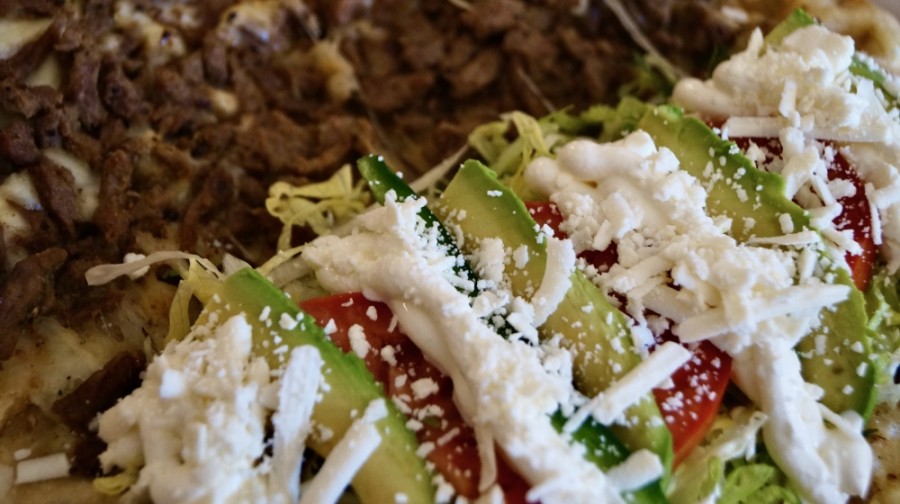 Huahuasco's featured dish is the Quesadilla Azteca, Leon said. The 12-inch handmade corn tortilla is topped with melted cheese, lettuce, tomato, cilantro, sliced jalapenos, avocado, sour cream, queso fresco and the customer's meat of choice.
"It's kind of become our flagship, in a sense," Leon said.
Leon said the restaurant's Southern Mexican cuisine helps distinguish itself from area Mexican and Tex-Mex offerings. Southern Mexican food is more rustic, originating from rural ranch areas.
Beyond the food, Leon said the fact the business is still running one year later is a testament to the Pflugerville community. Word-of-mouth reviews increased the restaurant's clientele, and fellow Pflugerville restaurant owners such as John Brotherton of Brotherton's Black Iron Barbecue ordered takeout and encouraged their customers to patronize Huahuasco.
"The community in Pflugerville is amazing," he said. "They banded together and helped out a lot of the local businesses."
Following Winter Storm Uri in February, Huahuasco experienced minor water damage. However, in a year that has required flexibility, Leon said his family quickly resumed operations on a limited menu.
With food being a core part of Mexican culture, Leon said he loves sharing his family's dishes with customers. Preserving his mother's dream remains his constant motivator, he said.
"We were finally able to achieve what she wanted, opening up an actual restaurant on our own," he said. "That's been the drive."
Huahuasco Grill Mexican Cuisine

100 12th St., Ste. 102, Pflugerville

512-358-4545

Hours: 11 a.m.-3:30 p.m., 4:30-9 p.m. Tues.-Sun., closed Mon.

www.huahuascogrill.com