Pflugerville resident Carla Carroll said she comes from a strong military background. Her grandfather served as a lieutenant commander in the Navy, and her father served a two-year stint in the armed forces.
For veterans struggling with post-traumatic stress disorder, anxiety, depression or other mental health conditions, Carroll said these service animals are not just pets: They are their lifelines.
In February 2020 Carroll founded The Zeus & Luna 2 Pay It Forward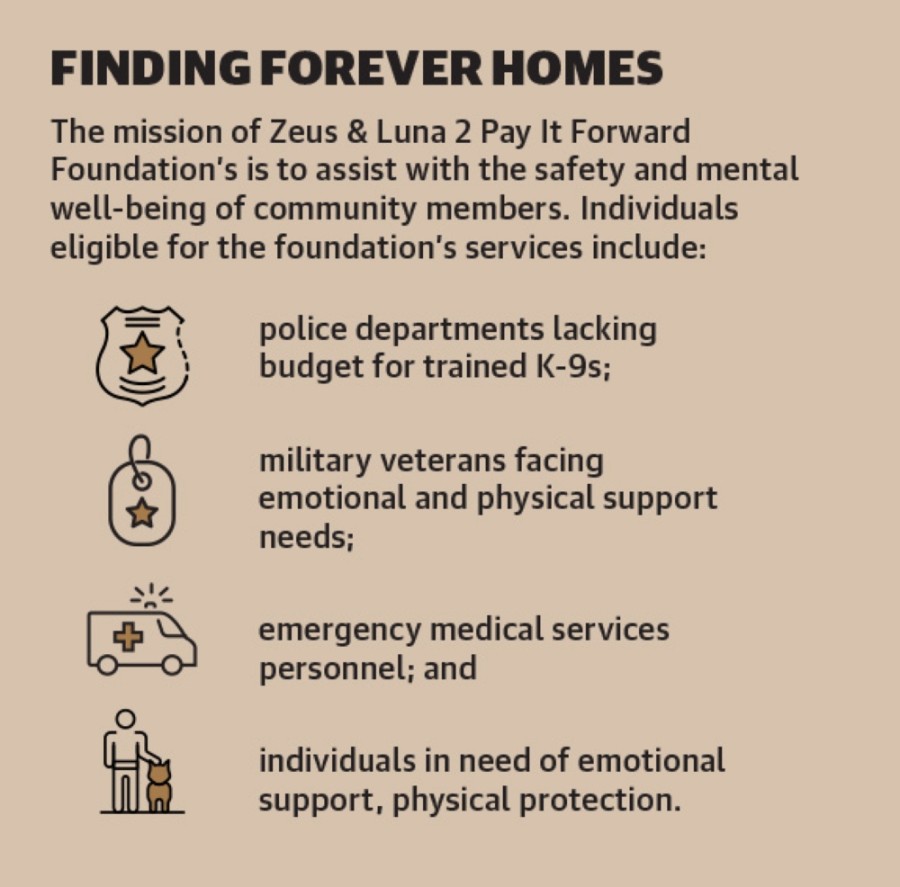 Foundation, a nonprofit with a mission to unite German Shepherd puppies with military veterans, first responders and those in need of emotional support or protection.
In August 2018, her friend gifted her a new puppy named Luna. From there, she said she wanted to pay it forward to all of those who had sacrificed.
"[The Pflugerville community] has a lot of military personnel," she said. "Since Luna was gifted to me, we went and got Zeus, and we decided to pay it forward."
The nonprofit aims to alleviate strain on local Veterans Affairs canine match programs to ensure recipients can access their support animals in a timely manner.
Twelve puppies from Zeus and Luna's litter found their forever homes Jan. 9 when Carroll united the nonprofit's recipients with their canine friends. The nonprofit aims to unveil another litter in a little over a year's time.
In her dreams, Carroll said she envisions a camaraderie house on 5 acres of land with an expansive kitchen, dorms for men and women, on-site counselors, and entertainment rooms where members can relax and socialize.
"It's their buddy; it's their best friend," Carroll said. "It's their shadow, and that bond is inseparable."