Protesters turned out in downtown New Braunfels on June 2 for a demonstration against the death of George Floyd, who died in police custody in Minneapolis, Minnesota.
Minneapolis Police Officer Derek Chauvin held his knee on Floyd's neck for 8 minutes and 46 seconds while Floyd was handcuffed and lying face-down on the street. Floyd became unresponsive and was later pronounced dead at a hospital.
Chauvin and three other officers were fired by the Minneapolis Police Department as result of the incident. Chauvin has been charged with third-degree murder and second-degree manslaughter.
Below are scenes from the protest, which was organized by Black Lives Matter.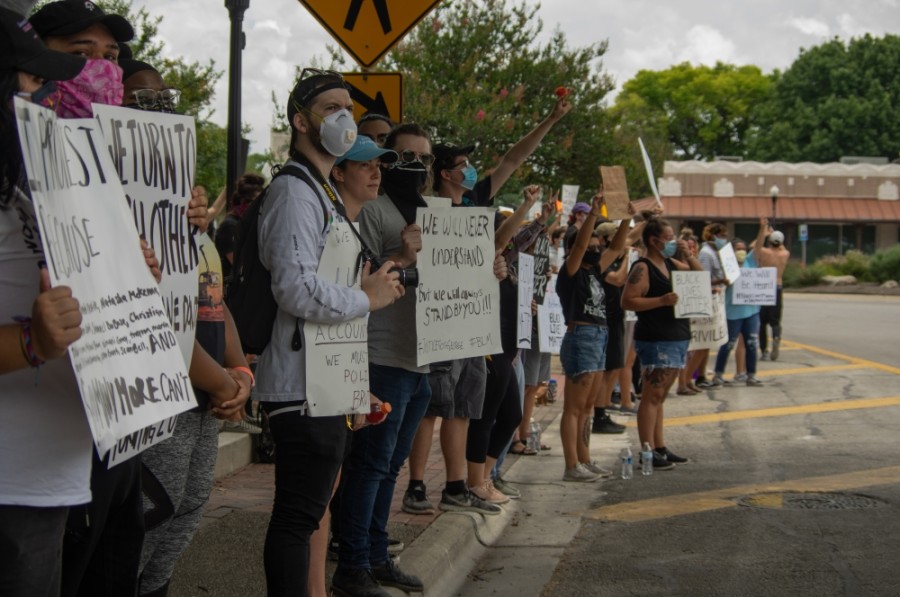 Well over 100 people participated in the New Braunfels Black Lives Matter Protest on June 2.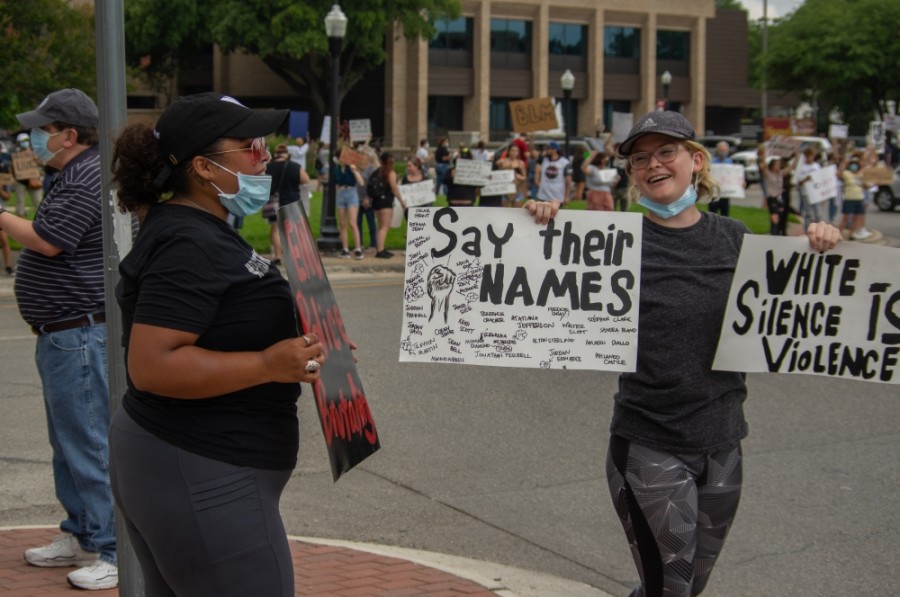 Officially beginning at 11 a.m., peaceful protesters occupied Main Plaza and held signs up to passing traffic as they repeated George Floyd's name and other chants.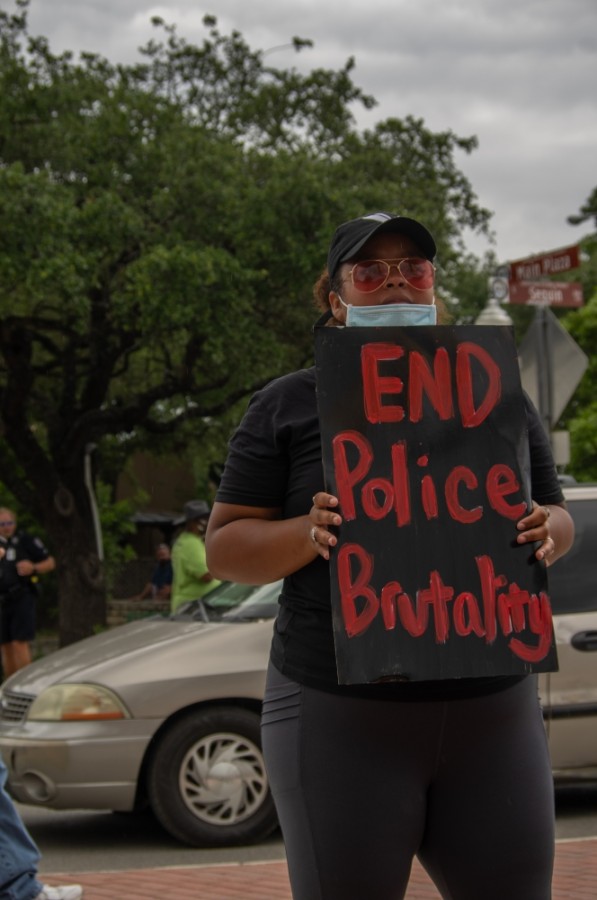 "I'm just disgusted, to be completely honest," Vanessa Salas said "There's too many murders going on—murders that have been recorded and no justice has been served."
Salas drove from San Antonio to be part of the protest in New Braunfels.
"At the end of the day, [justice] is going to be my people walking out of their homes and not being attacked by police or targeted by police," Salas said. "When a black man can wake up in America and not have to worry about the color of his skin or being stopped by a police simply just by being himself—that's justice at the end of the day."
Law enforcement officers from the New Braunfels Police Department and Comal County Sheriffs Office were stationed around Main Plaza.
Sheriff Mark Reynolds said there were units with Department of Public Safety were available as well, and alluded to plain clothes officers also stationed within the protest.
There were no altercations between protesters and officers during the event, and several people thanked officers for their treatment of protesters.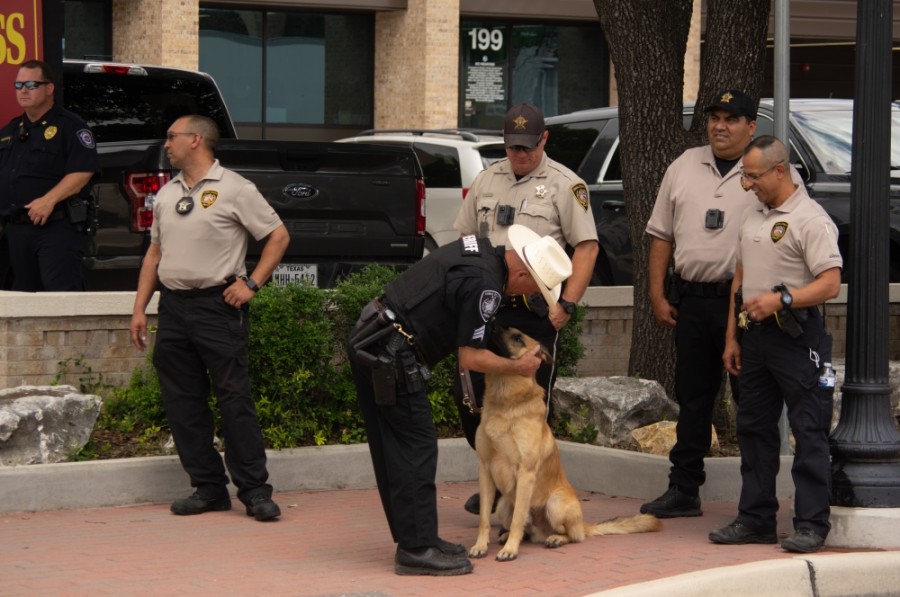 "For every officer you see in uniform, there are probably others here that aren't," Reynolds said. "It's not meant to be an overwhelming force, it's just to keep the peace."
"That was the act of one bad cop that is not even in law enforcement anymore, and I hope that justice is served on him," Reynolds said of Chauvin. "But the acts that we've all witnessed on television and these different cities and different jurisdictions—assaults on people that are really for no reason—we did not want it to be like those other jurisdictions."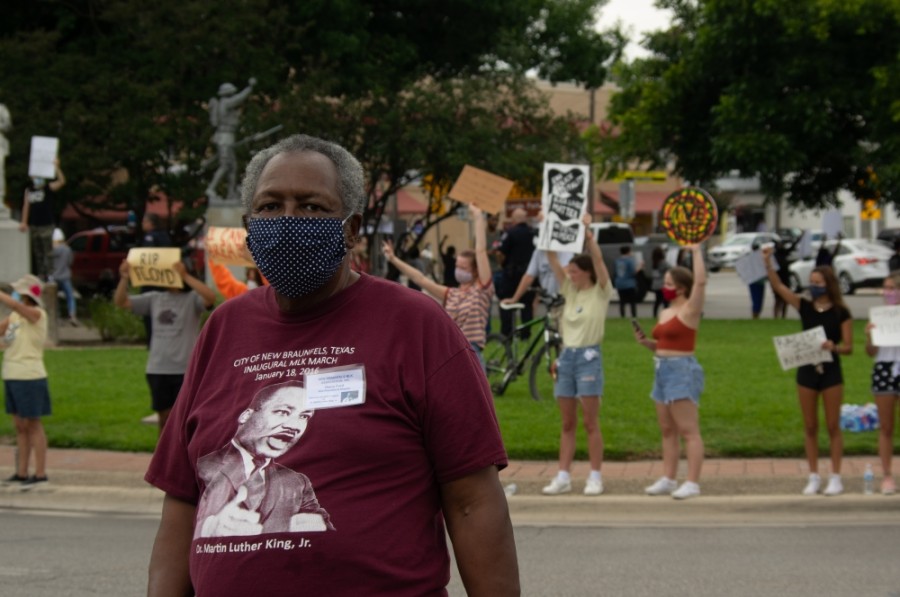 Henry Ford (pictured) was the organizer of the annual New Braunfels Martin Luther King Jr. March and Ceremony held last on January 20, 2020.
"We have to stand together because justice is for everybody," Ford said. "It has to be great for everybody, not just a handful."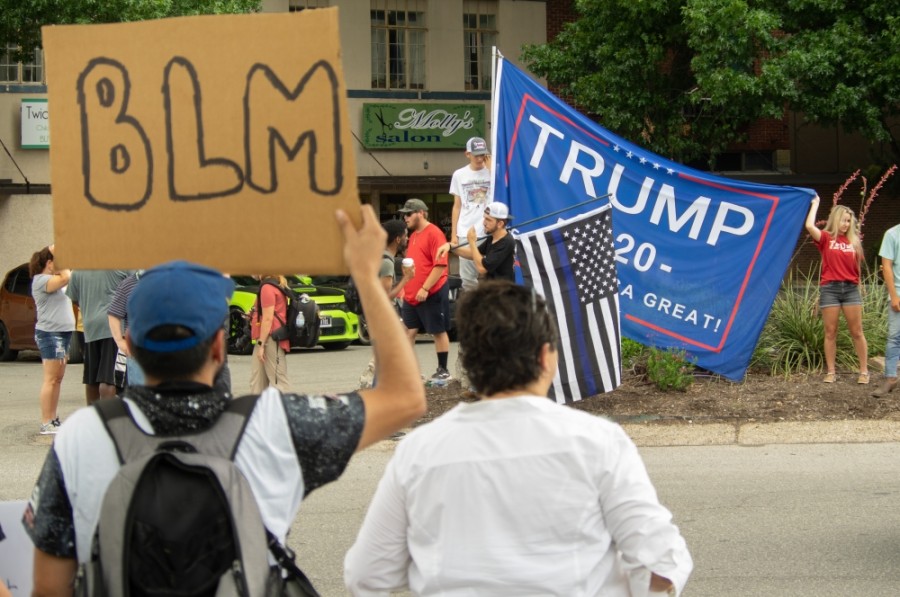 A smaller group of counter protesters occupied one corner of Main Plaza and displayed blue lives matter flags and another large flag supporting President Donald Trump's re-election.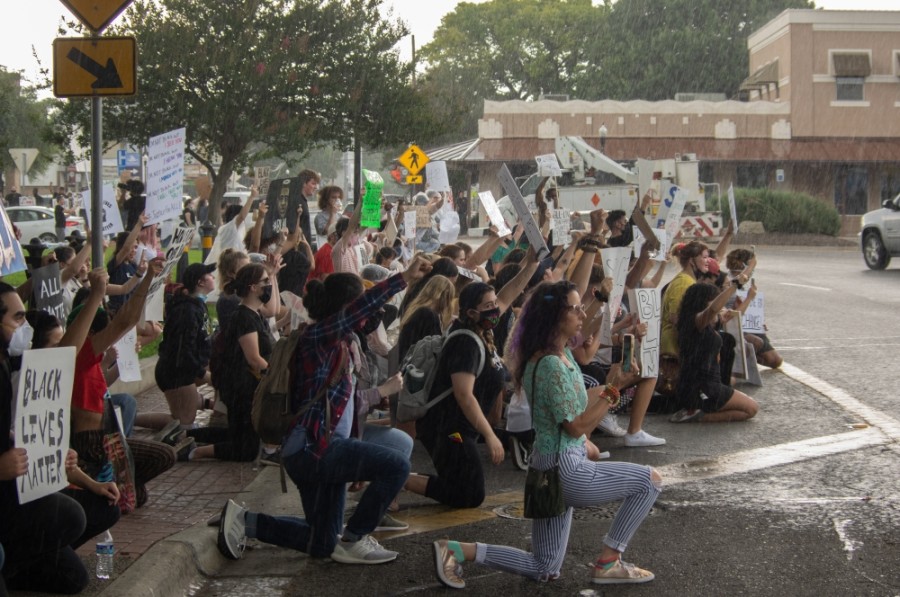 Some protesters took cover under the bandstand in Main Plaza when an early afternoon rain began, but most carried on.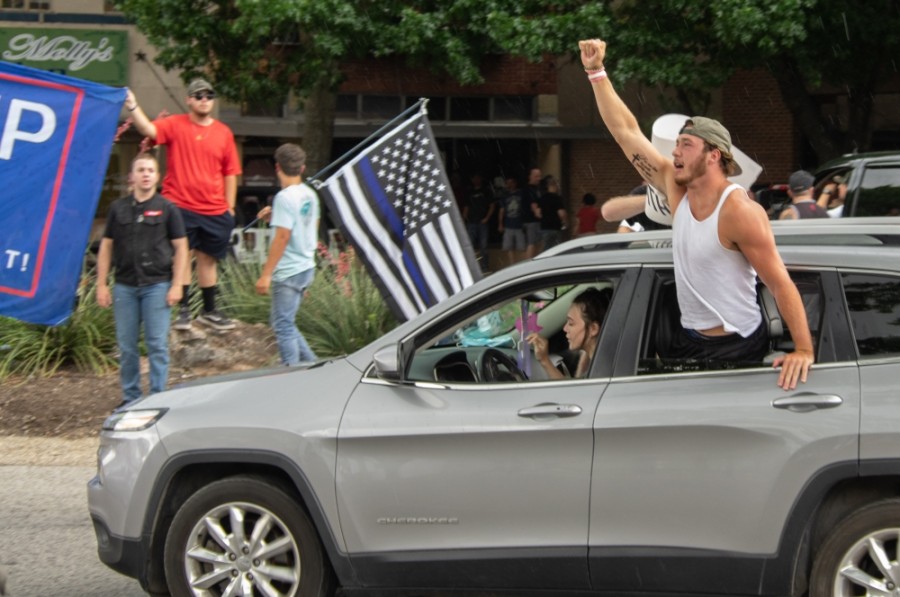 Hundreds of cars drove around Main Plaza during the protest. A large number of passersby showed support by honking, raising a fist in solidarity or displaying the peace sign to protesters.
There were also cars taunting protesters as they drove by or circled the plaza, but they were a rare occurrence in comparison.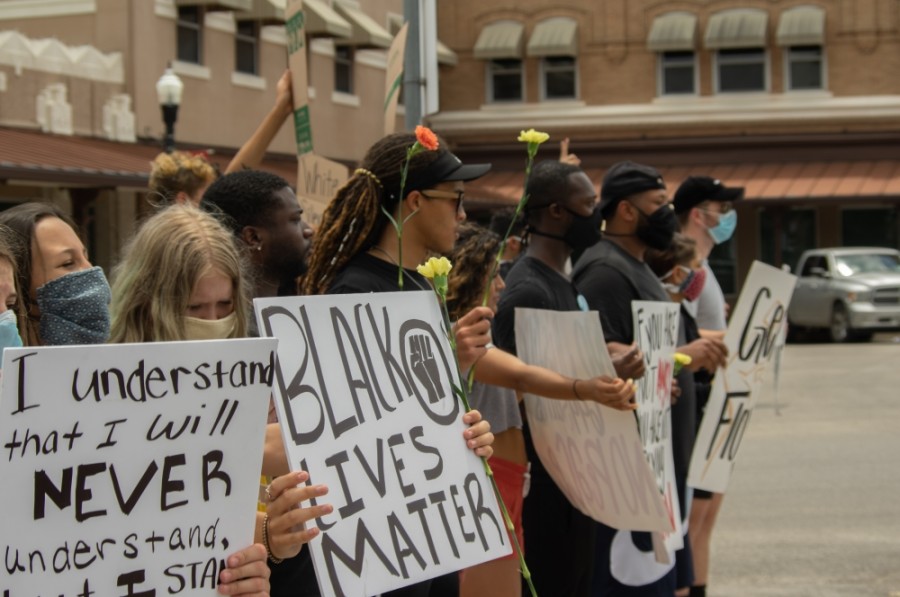 New Braunfels resident Thomas Anderson said he attended the San Antonio protest May 30 that ended in a conflict with police. He said he came to Main Plaza after work to see how the protest had progressed.
"I think we should continue to decry violence and decry vandalism and decry looting, and decry anything that's against our local economies and small businesses, because at the end of the day this is all our community," Anderson said. "If we don't come together as a community to support our community, then we're everything that they try to make us out to be."