Following the 2020 U.S. census, the New Braunfels ISD board of trustees has begun the process of redrawing district lines to balance the population between districts.
Tony Resendez, an attorney with Walsh Gallegos, presented several new proposed boundary lines during the district's regular Nov. 8 meeting.
The school district has a population of 61,136 residents, according to census data, and the redistricting options Resendez presented would reduce the difference in population between the districts.
According to state law, the difference in population between the most populated and the lowest populated precincts cannot exceed 10%.
District 1 has 15,756 residents, and District 3 has 9,534 residents, representing a 49.21% difference between the two. District 2 has 11,220 residents; District 4 has 10,008 residents; and District 5 has a population of 14,618 residents.
Each district would need to have approximately 12,227 residents to equally distribute the population, Resendez said.
"We want to keep [districts] as contiguous as possible and use big geographical boundaries to keep them in place," Resendez said. "The main thing is to remember the concept of one person, one vote, so we're trying to equalize the population in each district."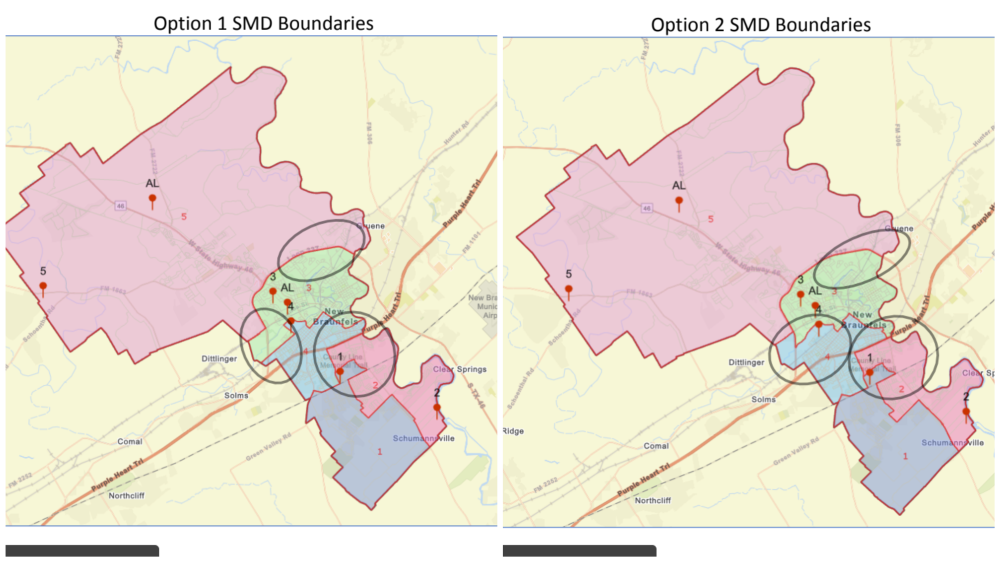 Another key goal of the redistricting process is to keep elected board members living within their single-member district, Resendez said.
The board reviewed two proposed redistricting plans during the Nov. 8 meeting.
Both proposed plans would reallocate portions of districts 4 and 5 to District 3, and reallocate a portion of District 1 to Districts 2 and 4.
The plans would result in a differential of 9%-9.4% between the most and least populated districts, Resendez said.
The board members are expected to vote on the plan during an upcoming meeting.