When Georgetown High School football players arrive for summer training, there are no high-fives or fist bumps. Instead, each student reports to their assigned group of 15, and socially distanced workouts begin.
For Georgetown ISD, optional strength and conditioning camps are happening for student athletes, and they have been since June 8 following University Interscholastic League guidance—but it looks different.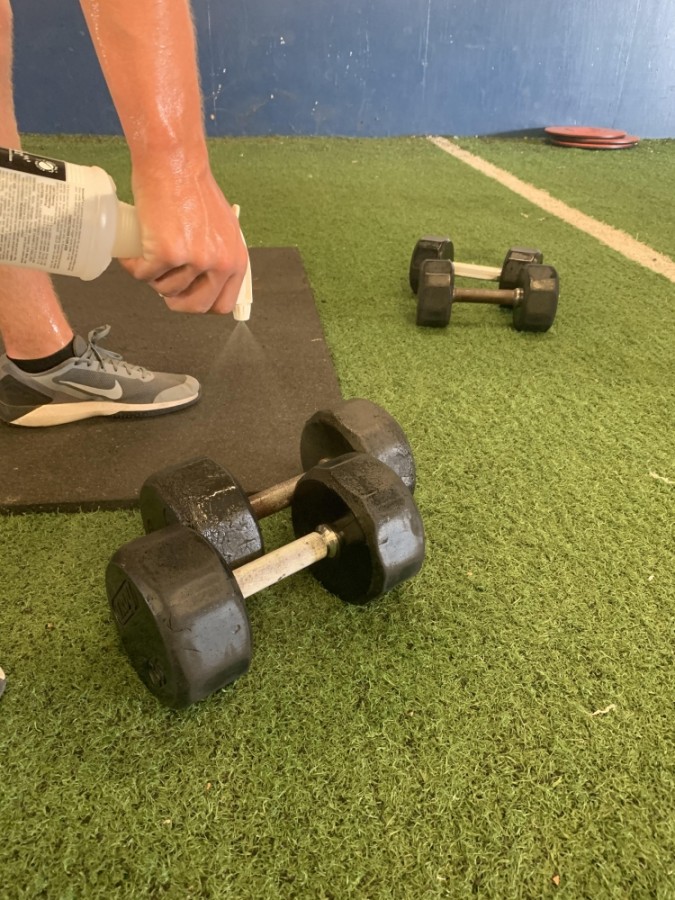 GHS football coach Chuck Griffin said there is a cleaning ritual when it comes to equipment, and boys are to stay in their assigned groups. He said since practice is optional, it does not matter if five or all 15 of the group members show up; the players will not join another group.
He said this is to minimize the risk of the spread of the coronavirus. If one player is sick, only 14 others are compromised rather than the whole team. The 15 must then quarantine for two weeks or produce a negative test to return to practice, GISD Director of Communications Melinda Brasher said.
Brasher said practices for all sports and organizations are happening outside, and students are not sharing benches, equipment or anything similar. She added the breaking down of students into smaller groups is also happening across sports and organizations. According to GISD Athletic Director Jason Dean, the district has about 650 student-athletes participating in summer camps, including middle school students.
However, some parents may not yet be comfortable letting their student participate.
Griffin said for that reason he also offers online strength training for his athletes so they can work out at home and still be prepared for when the season starts.
But strength and conditioning training is only the first part of the summer for many athletes. In the late summer, teams begin to hold summer camps and formal trainings to prepare for the year.
Teams and organizations such as band, cheer and drill attend summer camps, some of which require travel.
Carol Watson, GISD's director of fine arts, said all student travel is canceled, but teams continue to do a number of training activities through virtual sessions or by bringing in a single expert to lead camps.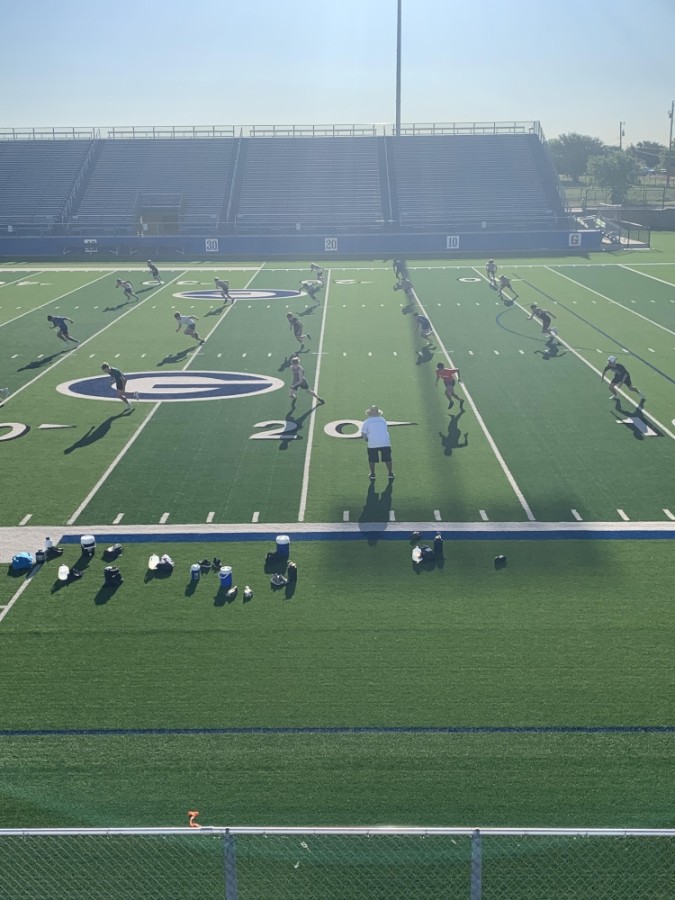 Official district camps will start in late July to early August, depending on the activity, Brasher confirmed.
But as for what happens beyond that, Brasher said it is still to be determined as the districts await UIL guidance.
Gov. Greg Abbott
announced June 14 that school will happen in the fall, followed by
Texas Education Agency
guidance on June 18 that said school districts have to offer at least some form of on-campus learning. The final decision on how school will look and operate, however, will be made by the individual districts.
GISD officials said they are waiting for results from a
survey sent to staff, students and parents
before making any final decisions.
And high school student-athletes, still reeling from a semester of sudden changes, carry on even as they are unsure what may happen in the fall.