The Texas Department of Transportation
said it is still working to treat icy patches on the road after freezing temperatures and rain in the Austin area Jan. 30 and 31.
As the National Weather Service is forecasting that the
winter storm conditions
will remain through Thursday morning, TxDOT and other emergency or transportation agencies are
urging people not to drive
if possible.
"The weather situation is going to get worse before it gets better," TxDOT Southwest Communications Director Bradley Wheelis said. "With temperatures at freezing or below, this is a sustained icing event. So we're urging people to stay off the roadways. If at all possible, do not travel."
A map of current road conditions can be found here
https://drivetexas.org/#/7/32.340/-99.500?future=false
.
Between 0.5 and 0.75 inches of ice has already accumulated in the Austin-area, according to NWS.
Austin Travis County EMS and the Austin Fire Department have reported multiple weather-related accidents, including a 10-car pile up on Ben White Boulevard around 6 a.m. Jan. 31 that left at least one person dead.
Since midnight, we've responded to 90+ accidents, including 3 w/our own units! There were also 2 fires this a.m., both caused by space heaters. Please, STAY HOME AND OFF THE ROADS, give space heaters plenty of space, never use your oven to stay warm, and keep generators outside. pic.twitter.com/FtjSVFrjfn

— Austin Fire Dept (@austinfiredept) January 31, 2023
"All of the elevated roadways are iced over—whether it's a bridge, overpass or flyover—and a lot of people are thinking it's OK to drive, but they're losing control because they're not slowing down. Or stay home if possible," said AFD Division Chief Thayer Smith.
He said two people were knocked off a bridge and a one deputy was seriously injured outside his patrol vehicle during the morning of Jan. 31.
ATCEMS and AFD are urging anyone involved in an accident to stay in their cars.
TXDOT is also urging anyone who chooses to drive to go below the speed limit and leave room between the next car.
"We understand that there are essential workers that need to report to work. If that is the case, we urge [drivers] to slow down significantly. Leave plenty of room between your vehicle and the vehicle in front of you. Keep your eyes on the road and pay attention," Wheelis said.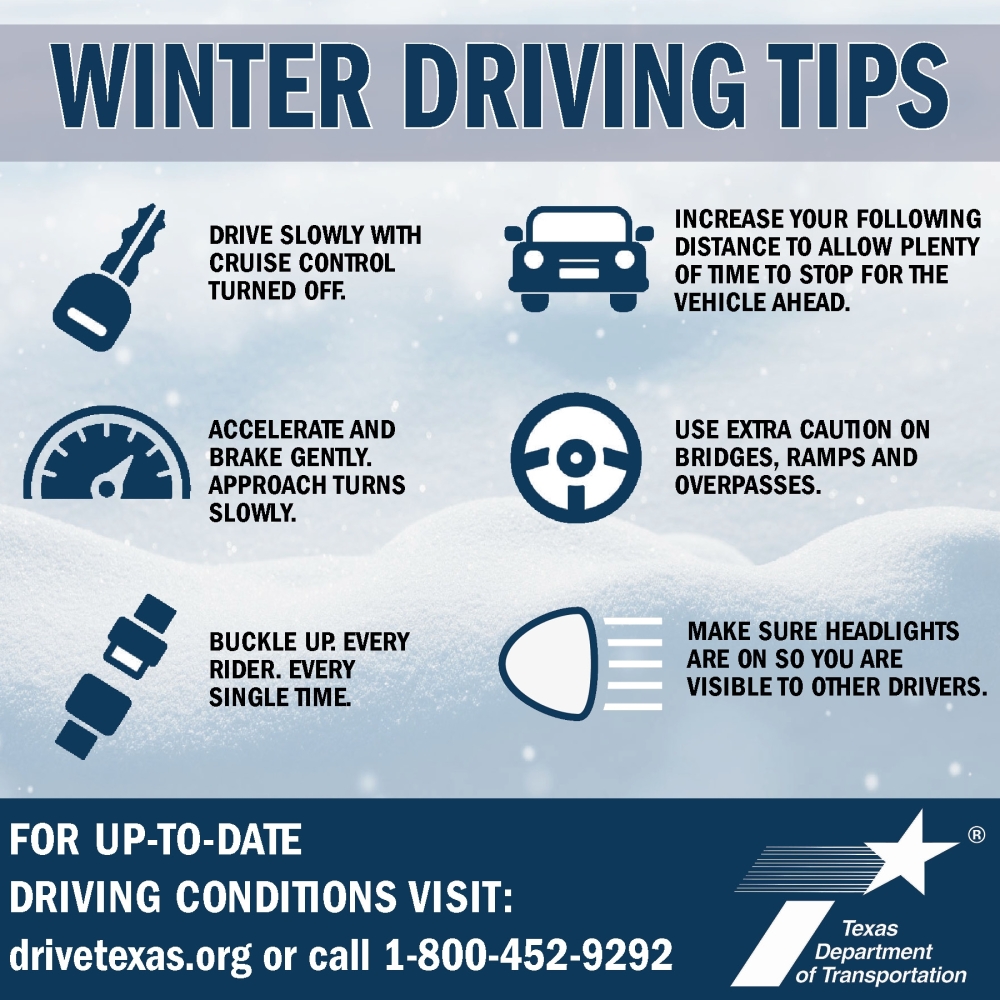 CapMetro has started to
suspend routes
, including the Manor and Lago Vista pickups, Route 214 and Route 990. Additionally,
UT Shuttles
and CapMetro's bike share system,
MetroBike
, will not be operating on Jan. 31.
Austin's
cold weather shelters
are open for those experiencing homelessness through the night of Jan. 31. These shelters are activated any time the weather is 32 degrees or colder overnight; 35 degrees with precipitation; or 35 degrees with a windchill of 32 or colder. Those seeking information about these shelters can call the cold weather shelter hotline at 512-305-4233. Those who wish to register for the shelter can do so between 6-8 p.m. at One Texas Center, 505 Barton Springs Road, Austin.
Residents can warm up at
city park facilities
and libraries during the day.