For the last few weeks, Rebecca Charles has been studying.
It's been 189 days since she last clocked in. It was March 6—a bartending shift at the Trinity Hall events space. The following day, city officials
canceled South by Southwest
, and much of Charles' annual income. Ten days later,
they closed all of Austin's restaurants and bars
. Other than a brief stint over Memorial Day weekend, bars have not come back. Charles said she is out of options, so she has been studying.
"If you would have told me at the beginning of all this I'd be studying for a mortgage loan license, I'd have laughed at you," said the 37-year-old Charles, who has spent the last two decades in the service industry. "Throughout all of this, I was just trying to get a job. I put applications everywhere, from Amazon to Target to H-E-B. I'd take anything I could get but I couldn't even get those jobs. It was so saturated. I had to switch gears."
Without added federal or state unemployment assistance, Charles is earning less than $200 per week and she already burnt through her 401(k) savings she pulled from her time as a flight attendant. She said she is running on fumes. During her search for opportunities, she regularly saw openings for mortgage loan originators. She had never heard of the job. Now, the position represents what Charles said may be a last shot at financial security in the midst of the pandemic. Her exam is a few weeks away.
In the six months since the city's unprecedented stay-home order first went into effect March 25, the pandemic has dramatically changed Austin. Unemployment
reached as high as 12.4%
; city institutions,
from Threadgill's
and Barracuda to
Magnolia Café
and
I Luv Video
, have permanently shuttered; local businesses have been pulling out of downtown at an increasingly rapid pace; the
city's live music ecosystem sits on the brink of collapse
, and officials say they are not ready for the "tsunami" of hurt once eviction moratoriums expire.
By most indications, the coronavirus public health crisis will remain the central community concern into 2021. Six months in, city officials, business owners who have held on and community stakeholders said their minds are shifting from the hectic day-to-day, minute-to-minute assessments to figuring out how they are going to survive with the pandemic for the foreseeable future.
Pivoting as survival
Charles said her try at a mid-life career change was her attempt to turn one eye toward the long term.
"How am I going to pay my rent next month? What if I get the virus? I don't have health insurance anymore," Charles said. "It's scary. I mean, really scary. I don't know anyone who is in a good situation."
Local economist Jon Hockenyos, president and founder of the economic consultant firm TXP Inc., said Austin will likely experience a rare, K-shaped recovery out of the pandemic recession, in which some sectors of the economy recover relatively well—upward-facing leg of the K—while other sectors of the economy suffer—the downward-facing leg.
"If your job is mostly managing information, you likely can do your job remotely and are absolutely fine," Hockenyos said. "If you rely on face-to-face interactions with people, such as in the retail or hospitality sector, you have a long way to go. This recovery will be felt unevenly throughout the economy. We don't know the full effect yet."
The pandemic has already trounced economist predictions. Earlier this spring, Hockenyos estimated that many of the jobs lost due to the coronavirus
would be rehired by December.
He recently said that is not happening. The city of Austin's deputy budget officer, Ed Van Eenoo, said the city overestimated the early severity of the pandemic's early economic impact, and sales tax revenue was $12 million higher than initially projected through July; however, he said the city also underestimated the pandemic's length, and gains on sales tax revenue could be depleted by the end of the year.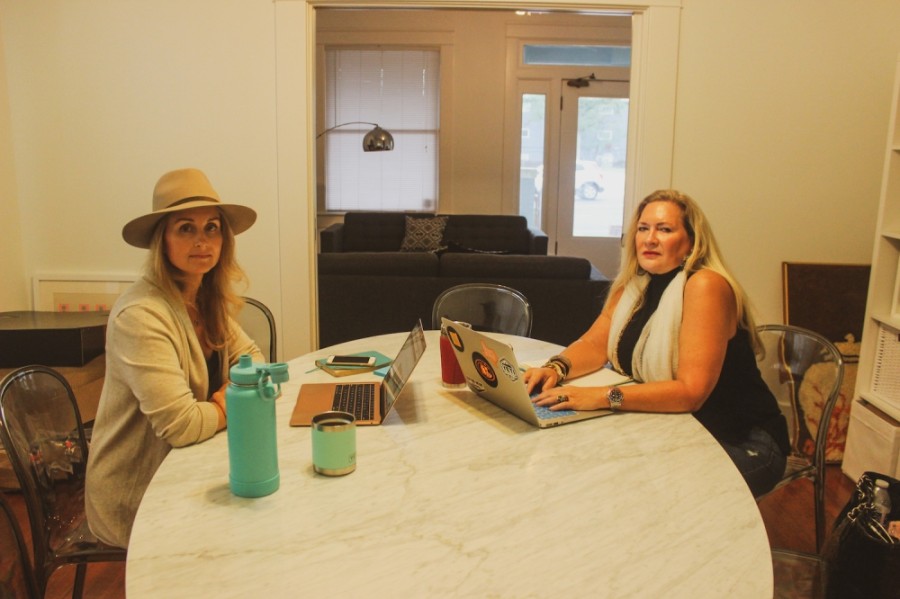 Many small, local businesses in vulnerable industries that have held on for this long look different than they did in February. When South by Southwest was canceled, Lisa Hickey and Autumn Rich, owners of the event production and furniture rental company Panacea Collective,
said they lost a significant portion of their annual revenue
. The events industry has yet to see a revival. They said they had to lay off all but two employees. Typically, the company would do 250 events per year. Since March, Hickey said they have only had 20.
"Here we are six months later and within that time, I hate to say 'pivoted' because I'm getting a little sick of that word, but we've had to get out there and generate business anyway we can," Hickey said. "Everything from [renting furniture for] front yard parties to selling celebration packs with food and furniture, helping people plan parties and virtual events."
The pivot, which Hickey said was like "building a plane while flying" has been relatively successful.
"Probably a month ago was the first time I didn't really have a worry that we would be able to go on, because there has been a pickup in business and a pickup in conversation," Rich said. "Up until a month ago I would say I was touch-and-go whether we would make it. But now I'm confident in the way we've restructured things."
Simon Madera, owner of Taco Flats, which has three locations across Austin, also attributed his company's ability to stay afloat to a strong "pivot." Madera created new outdoor seating space at his location on Burnet Road and held onto a core group of staff, which he said has been getting the job done. Madera said he has erred on the side of caution throughout the pandemic. Although they've had the option since May, Taco Flats just opened up its indoor dining room three weeks ago at 25% capacity. State rules currently allow for 75% capacity.
Business is down about 40% across the board, but Madera said he feels confident they can operate at this level for the foreseeable future. However, he is concerned about what the future holds.
"Something is going to happen, and it might not be the coronavirus," Madera said. "I think there is going to be a direct economic impact in consumer buying power—people buying, people drinking, people being out. That's a concern. If we can stay the same, we're good. I just don't know what's ahead."
At the whim of outside assistance
The "Live Music Capital of the World" is in danger of losing its namesake industry. Live music venues have remained shuttered since March with no clear estimates on when or how the live music industry will return. Threadgill's, Barracuda, Plush and Shady Grove, just to name a few, have permanently closed.
Cody Cowan, executive director of the Red River Cultural District—a strip in eastern Downtown Austin that hosts the densest collection of live music venues in the city—said music venues that have not gone out of business yet are at one of three stages: preparing to announce their closure, exploring bankruptcy or fighting to get food permits to attempt to bring in some revenue. He said he knows venue owners who are carrying hundreds of thousands of dollars in personal debt and venues that are carrying more than $1 million in debt.
Live music venues have received less than $500,000 through CARES Act allocations determined by the city. The city, acknowledging its local live music industry is on the brink of obliteration, is
scrambling to find assistance funds
. The city manager is expected to come to City Council on Oct. 1 with any available money and a recommendation on the most effective way to spend it.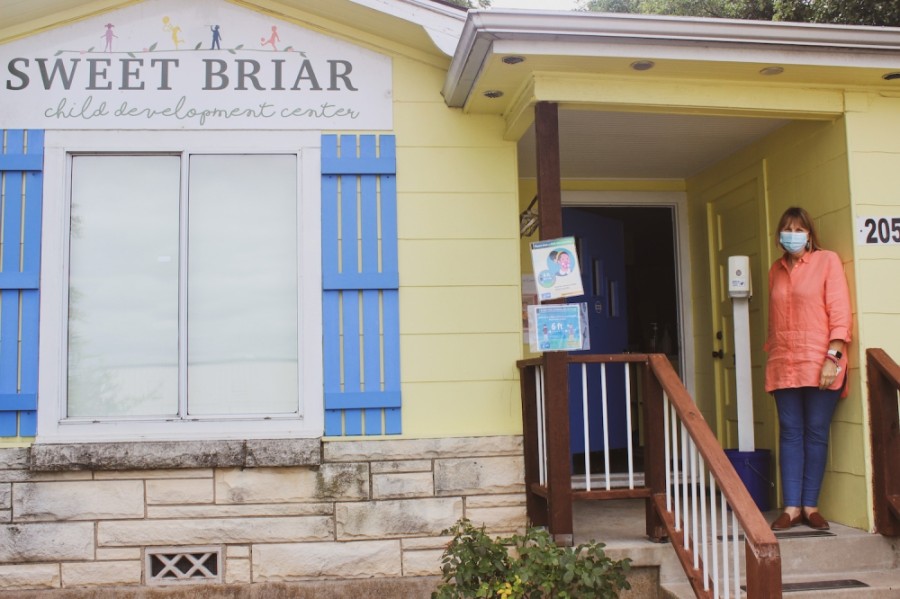 "It's hard; there are not enough resources the city has to ensure our full and complete recovery for everybody," Adler said. "We've already seen some businesses not make it. I would imagine that there'll be more businesses that don't make it, and that's horrible. If we lose live music venues it's going to be hard to replace them."
The city has also targeted child care facilities for emergency help. Similar to music venues, they have long operated on thin margins.
Pat Smith, owner and executive director of Sweet Briar Child Development Center in South Austin, said the sustainability of her business, which has operated in Austin for decades, is completely at the whim of government assistance. She said the state and federal government have stepped up in a big way in subsidizing child care centers; however, she does not know how long it will last.
"I shudder to think how difficult it would be for us to stay open without government help," Smith said. "I can't even imagine."
Smith said although she is confident that the government sees the benefit in subsidizing child care facilities through the pandemic, there is no guarantee it will continue. She said enrollment is down to 35%, and the facility has to obey tighter child-to-teacher ratios. She said if the ratios remain for the long term, the government will need to come up with more money.
After watching closely over the last six months, Hockenyos said he is concerned about the long-term impacts of the pandemic on Austin's small-business community.
"What worries me is the overall attraction and the historic quality of life that has driven businesses, tourism and residents to Austin," Hockenyos said. "A lot of things that make Austin 'Austin' are at risk right now. I really worry that the pandemic is going to wipe out the flavor of Austin."