The director of Austin's Office of Civil Rights remains on paid leave following an investigation backing up employee allegations of a hostile work environment and mistreatment, likely at a cost to the city's anti-discrimination efforts.
Civil Rights Officer Carol Johnson's time on administrative leave comes months after multiple OCR employees first filed a complaint about her conduct with the city, prompting the external investigation into the claims. Since early 2021, Johnson had "derailed" the office through manipulative management in a toxic environment that affected employees' wellbeing and work, according to the original complaint and staff testimony.
"We can attest to Ms. Johnson's lack of transparency, disregard for health and safety, decency, respect, divisive leadership and downright bullying. The OCR is being destroyed from within due to the abusive, exploitative, unprofessional, and retaliatory management style and personal behavior of the civil rights officer," six OCR investigators wrote in their joint complaint submitted to the city last year.
The OCR is operating on a $1.97 million budget this year with 16 funded staff positions, five of which are currently vacant.
The external investigation found that some of the office's work floundered under Johnson, as Johnson misled other city staff and the public about its operations and failed to train employees with a system allowing members of the public to schedule meetings with office staff.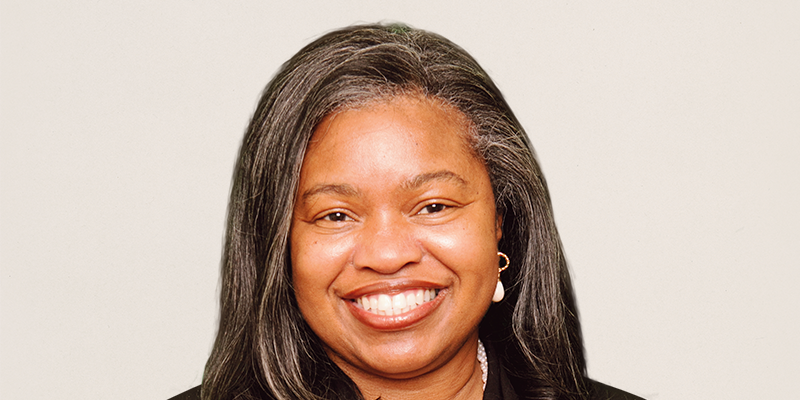 The investigation into Johnson was contracted to Lynch Law Firm at a cost of $15,000 and completed June 8. A copy of the investigation report was obtained by
Community Impact Newspaper
through a public information request July 13 and backed up most of the complaints leveled by OCR employees.
"Ms. Johnson's OCR is not a good place to work. The work environment created and maintained by Ms. Johnson as revealed in the course of LLF's investigation violates nearly every 'fundamental objective of good personnel administration' as outlined in the preamble of the city's personnel policies manual," investigators wrote.
Investigators went on to criticize Johnson's management skills and a general "disinterest in people and their work activities" that likely hampered the goals of the OCR.
"The actual and potential outcomes of Ms. Johnson's mismanagement are more numerous than those outlined in this report, but are exemplified by the low community engagement rates, extremely low morale among staff, high staff turnover, and failed Bookings program," investigators said.
Johnson, a 20-year veteran in the government and civil rights space, took charge of the OCR last February. The office was established in 2020 to provide enforcement, education and community outreach related to discrimination in areas such as housing and labor, duties that were previously handled by other departments.
According to the city, Johnson remains on leave amid further review of the situation. The city said it cannot issue any potential discipline until a review of the investigation is complete.
"Carol Johnson has been temporarily placed on administrative leave status pending completion of city management's review of complaints received and to allow the due process to continue," the city said in a statement. "This action is not disciplinary and does not mean that the city has made any final determination about the complaints but is instead a temporary step to ensure the continuity of the OCR's work while this matter is under review."
In a response to the investigation submitted to the city July 5, Johnson labeled all allegations related to her leadership of a hostile work environment as "simply not true."
"Ms. Johnson treated all employees with respect and fairness while also developing the [OCR] and encouraging staff who transferred into the office to move forward with the important work of the enforcing civil rights for Austinites," she wrote.
Johnson also said staff who forwarded the allegations had exaggerated the circumstances, and claimed her treatment by Lynch investigators was biased. She said the investigators, who she identified as white, "exhibited similar aggressive, abusive and biased behavior" to her and other Black interviewees.
Investigation history
Carol Guthrie, business manager for American Federation of State, County and Municipal Employees Local 1624—which represents local government employees—publicly relayed information about the complaints against Johnson during an April 11 meeting of the city Human Rights Commission. The allegations covered a range of hostile behavior, favoritism in hiring, gaslighting and withholding resources from employees.
"We believe that this particular director has violated policies; local, state, federal laws. She has used city resources to bully and retaliate against the staff," Guthrie said during the April meeting.
During heightened periods of COVID-19 risk, Guthrie said Johnson disregarded safety practices by forcing employees to work in person under threat of docked pay. Office staff also alleged Johnson misled and bullied them about city telework policies while rarely appearing at the office herself. Additionally, Johnson set unrealistic performance goals to reduce employee success rates and maintain an atmosphere of fear of penalties and firings, Guthrie said.
"It's all about the threat," Guthrie said. "She knows that these employees are on the edge, and you keep doing things like this. They're operating from fear that they're going to lose their livelihood; they're going to lose their job; and she keeps on and keeps on."
In its investigation, LLF corroborated 11 of 16 allegations against Johnson, including:


requiring staff to work in person amid COVID-19 stay-home orders;


establishing in-person work policies as retaliation against staff;


demanding that staff work at the OCR while spending "no time" there herself;


misleading other city staff and the public about the OCR's work;


ignoring city staff recommendations about best practices in the workplace; and


leading a "hostile" work environment while harassing and retaliating against staff.


Additionally, investigators considered reports that Johnson acted with favoritism toward her new hires—with whom she had previously worked elsewhere—over longtime OCR staffers. Lynch said it could not corroborate those allegations or any impropriety with the new hires but labeled the situation as "suspicious."
A group of civil rights office investigators first filed a complaint against Johnson with the city last November. The document was eventually forwarded to the human resources department, and the investigation by the LLF was launched in late January.
Johnson remained on staff for months while that review was ongoing, a situation Guthrie said had created "chaos" and prompted retaliation against office staff during that time.
In response to commission questioning April 11 about the effects of Johnson's management, multiple staffers acknowledged they had sought out care from a doctor, psychologist or counselor because of the stress of their experiences at the civil rights office.
Prior to her time in Austin, Johnson was the accuser in a civil rights complaint related to a government office while employed with the Oregon Bureau of Labor & Industries. While serving as administrator of the BOLI Civil Rights Division, Johnson alleged "disparate treatment and hostility" based on race carried out through microaggressions by her employees in that office. Additionally, she claimed a BOLI staffer sent a package of feces to her home.
Johnson went on to resign from the civil rights division. Oregon's labor bureau later launched its own investigation of her claims through an outside law firm. Johnson declined to be interviewed for that review, and investigators found no evidence to back up her allegations at that time.
While Austin OCR staff alleged that a lawsuit filed by Johnson against BOLI had distracted her from OCR work, Lynch investigators did not corroborate that complaint.
Civil rights effects
While mainly focusing on the alleged experiences of OCR staff, commission members and attendees at the April meeting also expressed dismay at the likely effects the office environment had on the city's anti-discrimination efforts.
"I'm really disturbed and upset, is the least I can say, about what's actually happening right now. And it is really heartbreaking," Commissioner Maram Museitif said. "We had great hopes for this department; we continue to do, and there's a ... bad actor that is really impacting the work that we must do for our community and our citizens."
Austin NAACP President Nelson Linder also told commissioners that dysfunction and a lack of production at the city office hurt that organization's own work with civil rights complaints. Based on reports he received, Linder said he would "never" refer someone with civil rights concerns to the city, and that officials should have placed Johnson on leave.
One staff member, who spoke at the meeting but declined to give her name, said she has more than two decades of experience in the civil rights field and saw the office's work hampered under Johnson. She said Austin's goal of taking on discrimination cases was "impaled" as Johnson cultivated stress among employees, targeted her friends as new hires, and sidelined underserved populations.
"For one year, we've heard nothing from the director about the rights of the LGBTQIA [community], about persons with disabilities, about minorities, especially minorities who may not be able to speak English. ... We don't see anything meaningful or purposeful happening from her level," the employee said. "We are not doing what we need to do. We are not being the champion of civil rights for all of the community."
The investigation into Johnson's practices also came on the heels of City Council unanimously granting the OCR
additional enforcement powers
under her leadership—powers previously held by the Human Rights Commission.
Council has taken some recent action to expand the city's civil rights efforts. One,
the CROWN Act
, updates city code to protect against discrimination based on wearing natural hair in the workplace. Another, set to be finalized July 21, protects against discrimination in the workplace or when seeking housing based on an individual's
reproductive health decisions
.
The city also said the office has conducted more than a dozen workshops, public engagement sessions and community meetings since late 2021.