Kristen and Aaron Grafft work to make authentic New York-style pizza at their new Cibolo restaurant,
Grampie's Neighborhood Pizzeria
, which officially opened Aug. 17.
The Graffts have a combined 54 years in restaurant industry experience and have used that knowledge to create recipes that people can enjoy.
"My whole career, I have been wanting to have my own place," Aaron said. "And I knew that when I did it, I wanted it to be a pizzeria."
On the menu
Aaron attributes the success of the restaurant to the passion he and his family have to providing food that people love.
"It is the passion for what we are doing," he said. "Every day we make the dough fresh, and the big difference is the New York water that we use."
According to Aaron, the restaurant uses a filtration system that mimics the water quality of that in New York, which helps the pizza have a more authentic New York taste.
Popular menu items at Grampie's Neighborhood Pizzeria include the Grampie's Favorite, which is a specialty pizza topped with pepperoni, meatballs and a layer of shredded pepperoni.
Pizza is also available by the slice, with slices available at any time during the day. Outside of pizza, the restaurant offers pastas, salads, dessert and other
menu items
.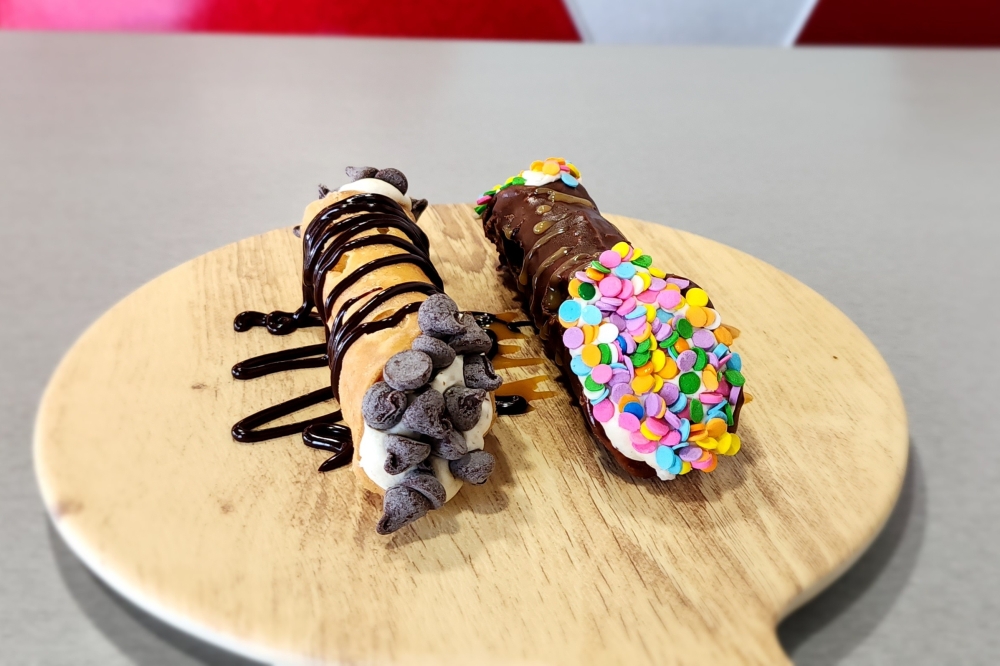 What's in a name
The Grampie's name serves as a tribute to Aaron's grandfather, who was the first child born in the U.S. to his Italian immigrant parents, according to the
business website
.
To honor his grandfather's memory, the Graffts aim to create quality food that brings people together and helps create memories.
"We just want to be a pillar of the community," Kristen said. "Long term, we want to be here for the kids coming across the street, and maybe they will bring their kids in one day. For us personally, we would like to open more locations in the future. It might be a little distant future, but that is our goal."