Pearland City Council Position 4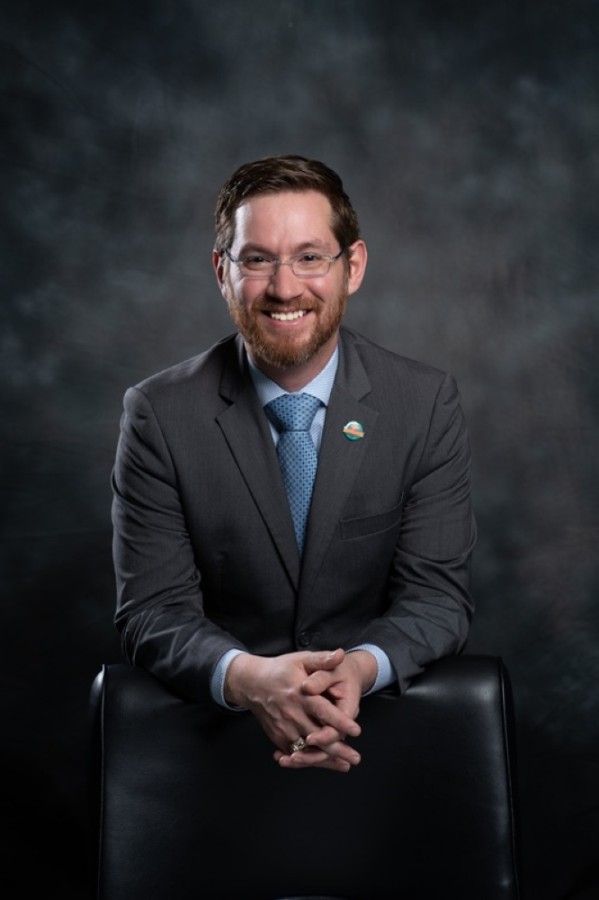 Adrian Hernandez
Occupation: executive director of Keep Pearland Beautiful
Why are you running for the position?
AH: I am seeking re-election to continue serving the community I have fallen in love with since opening a business in Pearland in 2008. As a part of Pearland's "boom," I saw and continue to see opportunities to responsibly manage the growth we've experienced in a way that sets our taxpayers up for a self-sustaining future. Since joining council in 2018, we have become more transparent and proactive than ever before with the introduction of public-facing financial dashboards; YouTube streaming of council and major commission meetings; the addition of training facilities for both our police and fire departments to keep our residents safe; and the introduction of an asset management system to give us the ability to plan ahead and address maintenance before we face larger problems with a larger price tag, saving the taxpayers real dollars. We have consistently come in on or under budget on project after project across the city, to the tune of millions of dollars saved. I hope to continue my work to improve and better streamline our operations for the benefit of the taxpayers.
How has COVID-19 changed the priorities of Pearland, if at all?
AH: Pearland is a resilient, adaptable and resourceful city with equally resilient, adaptable and resourceful residents. The main priorities of our city have remained in place through the pandemic. We are actively working to build a more robust emergency management plan in order to better equip our first responders and residents with the tools they need to endure any number of catastrophic events, from hurricanes and flooding to snowstorms and global pandemics. I pitched the idea of a citizen-led public health advisory committee and have begun working with local leaders across our health and business communities to recruit members to support and provide critical input on our emergency response efforts in the future. While our determination and sense of community has gotten us through disaster scenarios in the past, the next step in sustained resilience is the formation of strong networks within the community to deploy resources where they're most needed as efficiently as possible. This is part of a new focus on an existing priority, and I am happy to bring forward my expertise in community health education to lead this movement for the benefit of our residents.
What do you think Pearland should look like 10 years down the road, and how do you hope to move the city toward that goal?
AH: Ten years down the road, Pearland will be surrounded by growth on all sides. Manvel and Iowa Colony are experiencing population and development booms right now, and Pearland has the unique opportunity to remain as both the gateway to Brazoria County as well as to the Texas Medical Center because of our prime location and existing infrastructure. Having a safe and attractive city is paramount to attracting and retaining both industry and residents, as we are truly competing in a bustling market of municipalities across our region. No matter how convenient a location may be, if it's unsafe and full of blight, companies will not build and people will not live in that city. With the introduction of Pearland's new fire training facilities and Pearland Police Academy, our police and firefighters will only continue to be some of the most well-trained and capable first responders in the country. I am proud to have supported our first responders alongside our residents to keep our residents and businesses safe for years to come. Targeted density and zoning shifts should also occur to allow for better distribution of taxable values across our city and take the burden off of our homeowners. I have helped to lead the charge in reviewing our development code and future land use plan to identify areas where we can update codes and policies to deliver measurable returns on taxable values. This will increase our capacity to maintain infrastructure while simultaneously allowing us to pay down debt and lower the city's tax rate. Continuing this shift, future Pearland taxpayers should see a markedly lower tax rate than they see today without any disruption or impact on quality of core services. The future is bright for our city, and I am happy to work with my supportive colleagues to realize a pathway of prosperity for our residents.
How should the city balance the needs of a growing community while being responsible with tax payer's money?
AH: Working with my fellow council members, I have supported and pushed the need for stronger and more clearly defined guardrails on the issuance of debt in our city. There are two main instruments that cities use to fund projects and acquisitions they deem critical for daily operations and infrastructure requirements: certificate of obligation bonds (CO debt) and general obligation bonds (GO debt). While GO debt requires voter approval, CO debt does not. I made a strong push to bring forward an asset management program, which would allow us to be more proactive in our planning of both capital projects as well as critical maintenance and give us the opportunity to plan ahead and send projects to the voters for approval, in the form of a GO bond, ahead of the expected project commencement date. By doing this, we empower our residents to help guide our spending, prioritize investments and take ownership in the decisions made by their elected representatives. Relegating CO debt issuance to very specific cases, such as when mandated by state or federal law or in the wake of a disaster, will create more transparency in how funds are spent and debt is issued by councils. This is the clearest and most transparent way I see to balance the needs of our city while also being transparent and responsible in how we commit taxpayer dollars to future projects. When coupled with better tools, as discussed above, once again, we will be poised to make more proactive decisions and deliver a high quality of life for our residents with a lower tax burden within the next eight to 10 years. These moves were already partially realized with the recent lowering of the tax rate while still seeing revenues sufficient to meet the needs of our city. While the pace of government is often seen as slow, the most important aspect of ensuring success is continuity, consistency and commitment to a plan and vision. I look forward to another three years of working toward these goals for our taxpayers.
What is the biggest issue that Pearland's citizens face right now, and how do you hope to address it?
AH: The biggest issue that Pearland faces right now is regional competition. We have to remain competitive, and to do so, we must prioritize a safe community by continuing investments in our first responders; maintain public infrastructure, including our roadways, sidewalks and water systems; and make strides to enhance our quality of life with robust parks, quality development and attractive high-traffic corridors that bring in both businesses and residents. These three focuses will ensure responsible and targeted growth in key areas of the city that will continue to diversify our tax base, reduce the individual tax burden and ensure a self-sufficient, resilient future for our city.
Anything else to add?
AH: In addition to my service on council, I also sit on several local, regional and national advocacy committees, which help to bring notoriety to our successes, increase our influence, and direct state, federal and private dollars to our city. I serve—through direct vote of my peers—as the president of the Brazoria County Cities Association; chair of the Houston-Galveston Area Council Solid Waste Management Committee; and vice chair of the National League of Cities Energy, Environment & Natural Resources Federal Advocacy Committee. Through these appointments, I have been able to secure multiple grants and private investments for our city that otherwise would have been paid for by taxpayer dollars. Additionally, I stay in close contact with other local, regional, state and federal officials to keep abreast of key developments and legislation which may impact our residents. I regularly participate in calls, virtual conferences, provide testimony and even deliver presentations to further develop these relationships and put them to use for our taxpayers.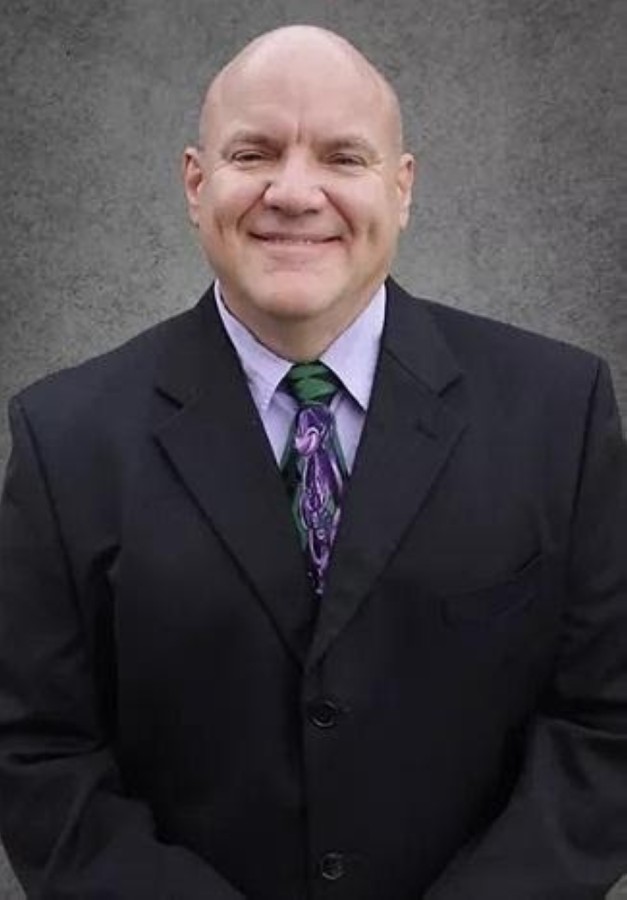 Jeff Hunkele
Occupation: business analysis
Why are you running for the position?
JH: I ran last year in a very long campaign and missed the runoff by 0.5%. I wasn't planning on running for another position, but then, I thought, "What about the 12,000 voters that supported me when I was an unknown candidate?" I have always tried to keep citizens informed regarding city matters. I also tried to review agenda items and offer cost-saving measures because this is our tax dollars at work. My first run was to help change Pearland for the better. This time, I'm running for the people that continue to support me.
How has COVID-19 changed the priorities of Pearland, if at all?
JH: I wish I could say I've seen a more frugal approach to each agenda item, but I see many items passed, costing thousands—and sometimes millions—of dollars, without consideration that many citizens have lost their jobs or are struggling. Property taxes were one way to give them some help, but all were hit with the same high property tax bill in January. I believe the city needs to reduce spending because the effects of COVID-19 are going to be felt for months, and maybe years, to come.
What do you think Pearland should look like 10 years down the road, and how do you hope to move the city toward that goal?
JH: Pearland has a lot of great qualities, which is what brought my family and I here. I expect more people to continue to migrate to our city, and we need to prepare for this growth. I think we need to focus on our aging infrastructure; the city fell short of funds needed to repair our streets and sidewalks. This problem will only get worse, and we need to address it now. We also need to focus on the small businesses that have been forced to close and the empty buildings found within the city. We need to promote revitalizing these existing structures as we move from a post-COVID-19 shutdown phase. Finally, with growth comes increased traffic challenges, which are already causing issues to citizens. This should also be addressed as we move forward.
How should the city balance the needs of a growing community while being responsible with tax payer's money?
JH: My entire reason for getting involved in politics revolved around cutting excess spending. The city cannot continue to raise taxes and force people out of their homes. We need to help the businesses that have closed due to difficult economic times and encourage new businesses to come to Pearland to help with the tax burden. All spending needs to be ranked in order of the benefits it will provide the city. Times have changed; so should our spending.
What is the biggest issue that Pearland's citizens face right now, and how do you hope to address it?
JH: We have been dealing with water billing issues since last February. Senior management decided to move to a 28-day reading cycle, and because of that, there is a gap between the read date and billing date, which resulted in uncollected usage. This has led to many issues that required the city to pay for an external report by Olson and Olson, an additional $98,000 Raftelis audit and now a citizen-involved water committee. During the March 22 council meeting, council unanimously approved to spend $58,000 for branding the water department and compile a communication plan to better provide information to its citizens. This problem started over two years ago, and there are still unanswered questions.
Anything else to add?
JH: My background is in computers, and I would like to bring to City Council the ability to gather, organize and display data in a manner to that is easy to consume by its citizens. This starts with monetary items, like the budget and credit card spending and how money is collected and spent on all city items. This also includes providing agenda items and how council votes to allow citizens to see which council members have their best interest at hand. I believe the more transparency we can give to the inner workings of the city, the closer we become to an efficient and effectively-run city the citizens can trust.