Houston chef Justin Turner will bring three new restaurant concepts to Generation Park next year as the newly created role of director of culinary hospitality. Turner is the former owner and chef of Bernie's Burger Bus, a Houston-based burger chain that closed this summer amid the coronavirus pandemic.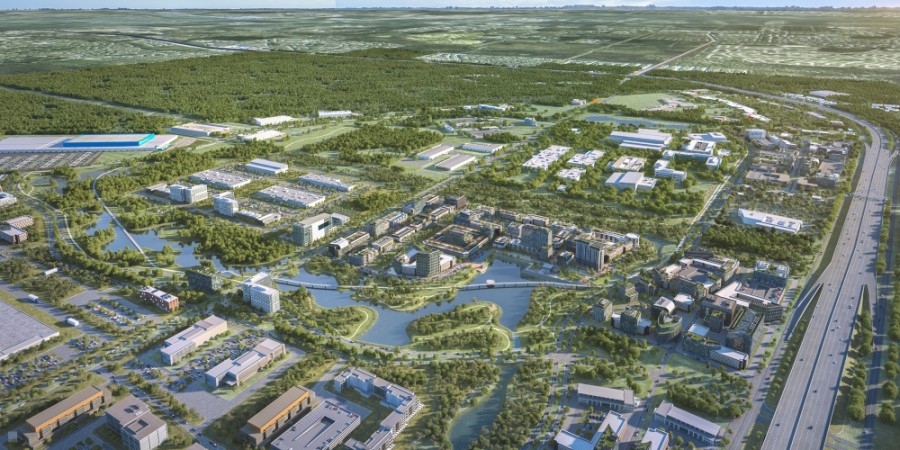 Generation Park is a 4,200-acre, mixed-use development in the Lake Houston area from McCord Development that features
Redemption Square
, a lifestyle district. McCord Development recently launched Gastropub Productions, a restaurant and hospitality group with a focus on bringing new restaurants to Generation Park, according to a Nov. 9 news release from Integrate Agency.
Bernie's Burger Bus was launched in 2010 from a school bus; it quickly gained popularity and expanded into food trucks. In 2014, Turner opened its first brick-and-mortar location in Bellaire and expanded to three more locations over the next several years.
In March, however, Turner announced that he was closing three of his four eateries and furloughing 100 employees due to the pandemic. Shortly after at the end of May, Turner shuttered the remaining eatery in Bellaire,
Community Impact Newspaper
previously reported
.
"I was very much was saddened by the loss of Bernie's Burger Bus and how everything went down," Turner said in a Nov. 12 phone interview. "It was unfortunate, but when one door shuts, another one opens."
With the eatery being Turner's claim to fame in the Houston region, he said he felt typecast as "the burger guy"—despite his previous restaurant experience. Turner was a champion on the Food Network's 2016 season of "Chopped"; he worked under Mississippi-based chef Miles McMath; he served as the executive chef for the Chicago Bears; and he was a personal chef for Shane Battier, formerly of the Houston Rockets.
"Quickly, I got known as the guy who does hamburgers, ... and I could do so much more," he said. "While that door shut for me, this opened up, and Ryan [McCord] said, 'I want to use your creativity. I want you to not be just the burger guy.'"
In his new role, Turner will oversee the creation and opening of new restaurant concepts for Generation Park, including three that are set to open by summer 2021. The restaurants will join current Redemption Square eateries
Bibo's Bistro & Bar
,
Wholesome Kitchen & Bar
and
Wholesome Pies
at 250 Assay St., Houston.
While Turner said he is not ready to release the details of the new restaurant concepts, he said they will not include burger staples; however, the restaurants will have the same focus on locally sourced foods.
Although the pandemic has hit the restaurant industry hard, Turner said he is confident in McCord Development's vision for the future of Generation Park and confident in the communities desire to have great experiences and great food.
"I think that this will pass, and when it does, ... I want to be ready for it. And while it's still going on, I want people to eat delicious food," he said.