Fort Bend County has a total of 1,245 confirmed positive cases of which 186 have recovered, according to data from the county's
COVID-19 dashboard
as of 2 p.m. May 5.
The county expects the number of confirmed cases to grow, said Jacquelyn Minter, Fort Bend County Health and Human Services Department director and local health authority, at the May 4 regular meeting of the Fort Bend County Commissioners Court.
"What we look at—as time goes on—is to watch the days where we don't have a count, but the number is still going to go up until we don't have cases anymore," she said. "We do expect that to happen. This is not something that is surprising to us."
Minter said the county looks at the numbers on a two-week basis rather than a day-by-day basis because the case counts reflect different trends.
"We'll be watching that carefully now that we've reopened," Minter said. "I think that because we're gradual, because we're being very patient, I think and I hope that we can see good results."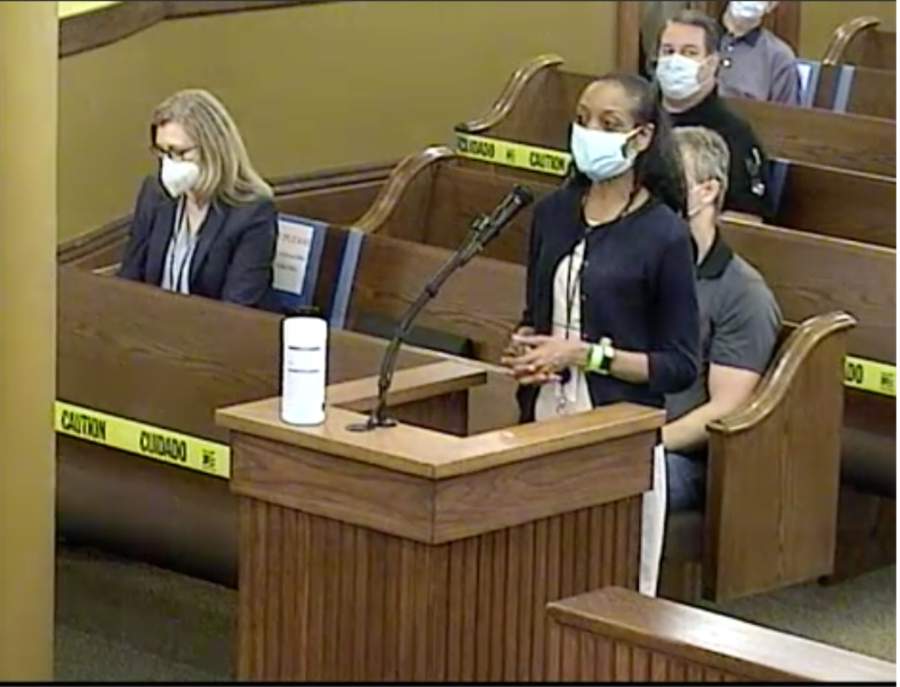 However, she warned that the county—and the entire Greater Houston area—may soon be reporting larger-than-normal daily increases in case count numbers because a new state guideline mandates that long-term care facilities report their coronavirus cases.
"That doesn't mean that all of sudden, we have [in] one night, we have 85 cases," she said. "It means that a long-term care facility decided to report a group of cases, and they may have occurred over the last month."
About 40% of Texas' coronavirus deaths are linked to long-term care facilities, according to an analysis of government data published April 30 by The Texas Tribune and ProPublica.
The Centers for Medicare and Medicaid Services is reinforcing an existing requirement that Medicare- and Medicaid-participating nursing home facilities report diseases, infections and outbreaks to state and local health departments,
according to an April 19 letter
from the U.S. Department of Health and Human Services.
Testing numbers
According the county's dashboard, the county-run testing sites have tested a total of 4,212. The county is not reporting the number of private tests. There are about 787,858 residents in Fort Bend County, according to 2018 census data reported
via the Census Reporter
. That means approximately 5.3 people out of every 1,000 in the county has been tested.
In the state of Texas,
427,210 tests have been conducted, according to data available at 2:10 p.m. on the Texas Health and Human Services COVID-19 case count dashboard. And with about 28.7 million Texans, that means approximately 14.9 people out of every 1,000 in the state has been tested at both public and private sites.
Minter said increased testing—even if the tests come back negative—remains a priority for the county because that will help officials understand where the virus is and develop a baseline to help them prepare and be ready for a second wave of the coronavirus.
Contact tracing—
which involves interviewing cases to learn who else may have come into contact with them and may have contracted the virus,
per the Centers for Disease Control and Prevention
—is another county priority.
"Once we test, we can find out who's positive, and we can isolate those positive people," she said. "We can do the contact tracing and make sure that they don't get to our vulnerable population, and that's where our efforts are right now."