The Heights-River Oaks-Montrose edition of
Community Impact Newspaper
produced a number of features in 2021 on local restaurants, businesses and nonprofits.
February
Business:
Trez Art and Wine Bar
Shawntell McWilliams had a successful careers in higher education and entrepreneurship, earned multiple degrees and a new husband in Houston—then she confronted an aggressive form of breast cancer that sent her life in a new direction. Trez Art and Wine Bar opened in spring 2019 with McWilliams as a consultant. By January 2020, she had the reins as general manager—but only after learning every aspect of the business, she said.
Nonprofit:
Houston Freedman's Town Conservancy
Watching the new Freedmen's Town farmers market take root, Zion Escobar, the executive director of the Houston Freedmen's Town Conservancy, said she knew a shift was occurring in the neighborhood.
March
Nonprofit:
Houston Area Women's Center
The Montrose-based Houston Area Women's Center has served the needs of women escaping domestic violence for 40 years.
Community Impact Newspaper
spoke with President and CEO Emilee Whitehurst about the challenges and opportunities in 2020 and what lies ahead in 2021.
July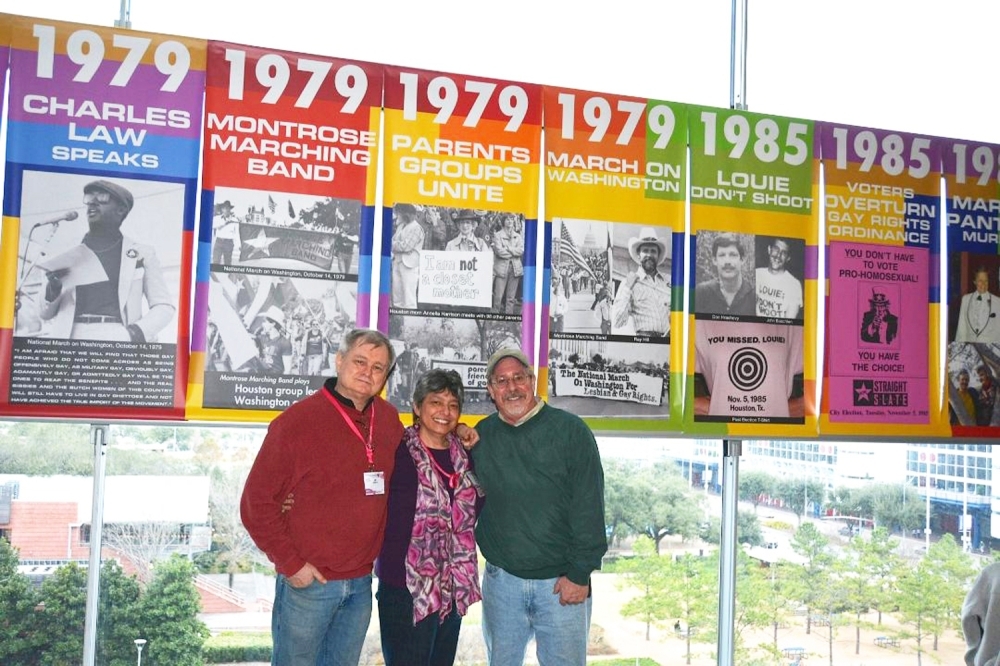 Nonprofit:
The Banner Project
When Kirk Baxter first agreed to help create a series of banners honoring Houston's LGBTQ history in 2014, he only had two weeks to do it. A national convention at the George R. Brown convention center was approaching and with it, members and leaders of LGBTQ communities from across the U.S. By the time of the event, Baxter had prepared 27, 3-foot wide banners highlighting the history of pride and activism in Houston.
August
Business:
The Magick Cauldron
Paul Premazon grew up in the retail industry, and before owning his Pagan and Wicca supply shop, The Magick Cauldron, he ran a furniture store located along the Katy Freeway. With a knowledge of Wicca and Paganism, Premazon said he used his retail license at the time to buy frankincense tears and other magic materials for his group of friends, selling any excess out of the back of his store.
September
History:
League of United Latin American Citizens
An unassuming building with a gutted interior at the border of Montrose and Midtown was once a key piece in the U.S. civil rights movement. Known as the League of United Latin American Citizens Council 60, the building is the birthplace of local and federal legislation aimed at leveling the playing field for Latinos in Houston and beyond.
October
Community:
Central City Co-Op
As the co-owner of the only co-op in Houston, Jessica Wilt said it has been an uphill battle to get established. But fulfilling the group's mission—helping local farmers and bringing fresh, healthy foods to residents—has been well worth it, she said.
November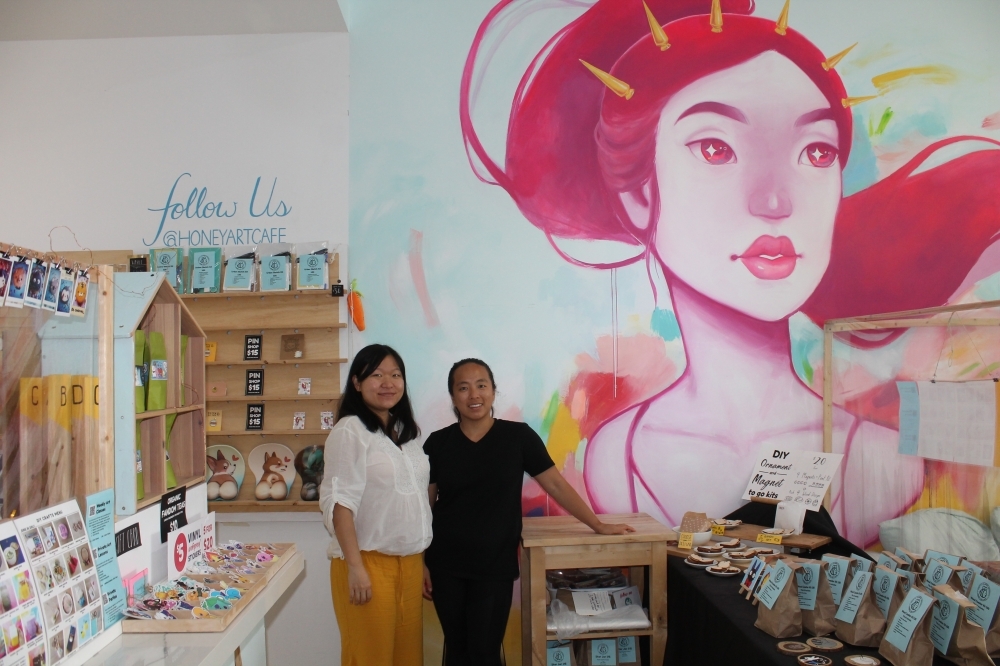 Business:
Honey Art Cafe
For Lulu Fang, passion is what guides her life. Her passion for art and bringing it into other people's lives is what inspired her to open Honey Art Cafe, a specialty cafe that also serves as a place for art classes. Fang, along with her business partner Amy Lin, opened the store in December 2016 after attending school together at Rice University. The goal was to make a space where people could rediscover the fun of art, Fang said.
December
Business:
Misfit Toys
Over the years, Blackbird's knowledge of toys and passion for collecting grew. The Heights native eventually left his job in the oil industry to bring his dream of becoming a toy hunter full-time to life, finding ways to turn his knowledge into profit.After multiple years of selling his wares at the Traders Village market in northwest Houston, Blackbird jumped at the chance to open a storefront on Yale Street in June 2016. Thus, Misfit Toys was born.
Dining:
Hobbit Cafe
Stepping into Hobbit Cafe feels like being transported into Middle Earth, the fantasy land that serves as the setting for "The Lord of the Rings" and "The Hobbit" series. The restaurant is covered in memorabilia from the series, ranging from an embroidered map that features all of the major landmarks to a life-size Gollum statue acquired from the Houston Museum of Natural Science that sits up high in a corner.