City Council Place 4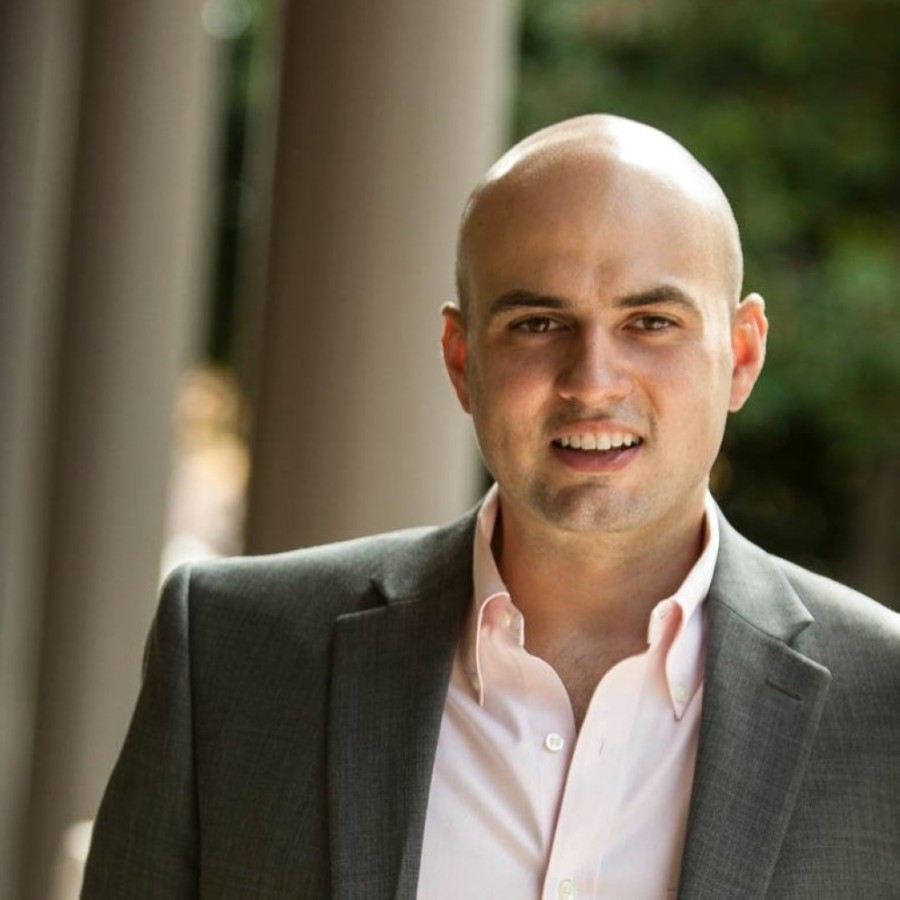 Joe Corcoran
Occupation: Corporate Compliance
Why did you decide to run for Richardson City Council?
JC: I want to give back to the city that gave me so much growing up. The values I learned from my Boy Scout troop leaders, my teachers and my neighbors were a positive force on me. It is the kind of experience you only get growing up in a community like Richardson. I am at a point in my life and career where I can dedicate the immense amount of time this role requires, and I have the experience and passion to be a productive addition the team that is City Council. I am ready to serve.
How has your experience—personal or professional—prepared you for this role?
JC: The greatest qualification for City Council is a desire to serve other people. If you don't wake up every day with a passion to volunteer, you have no business being in this position. I have plenty of volunteer experience both in major decision-making roles and on the ground at established organizations like the United Way and the Network of Community Ministries. Whether it has been through organized activities at church or spontaneous tasks, like patching a neighbor's wall, I have always felt most purposeful when helping someone besides myself.

Aside from my drive to serve, I hold two master's degrees in business and have six years working in corporate compliance. I especially think my experience at a fast-growing startup company that went public will allow me to bring a unique and helpful perspective to council as Richardson works to develop the Innovation Quarter. On the flip side, I currently audit processes for a Fortune 500 company. If you've tuned into City Council work-sessions, you'll notice that the ability to dig deep and ask good questions is a critical skill for any city councilman.
What are some of the biggest issues facing Richardson today, and how do you plan to address them if elected?
JC: Infrastructure is the name of the game. In preparation for this campaign, I've watched every City Council meeting and work session for the past year and a half, every budget workshop for the past three years, and read hundreds of pages of zoning documents. The one major takeaway is that we must look at different ways get ahead of aging infrastructure. We set aside tax revenue and issue debt to repair streets already in poor condition. I'd like to take a triage approach as well and give city staff the flexibility to make fast and lasting repairs to potholes as they spring up. That way, we prevent our streets currently in good condition from deteriorating and will, over time, come out ahead.

Another issue is that COVID-19 has caused serious hardship for our local businesses. I am absolutely committed to trying out innovative ways to promote our small businesses to the wider Dallas-Fort Worth population, such as designated nights for different regions of town and specialized branding. I'd also like to ensure that the city has a small business emergency relief plan in place should something like COVID-19 ever happen again.
With the financial challenges imposed by COVID-19 and Senate Bill 2 in mind, what would be your approach to building the city's budget?
JC: We need to return our focus to the basics for the 2021-2022 budget. That means prioritizing public safety, infrastructure and parks. We also need to pay close attention to what we call "operations and maintenance" costs when approving new programs and ramping old ones back up. With a new bond package set to be put to voters later this year, it is imperative we don't strain our future budgets with new programs that have a large overhead.

Eventually, I would like to structure our budgets so that we move away from issuing short-term debt to pay for certain recurring costs. COVID-19 and SB2 have made that vision more difficult to achieve, but I still think reducing our reliance on debt for things like major equipment purchases is a worthwhile long-term goal.
What else should voters know about you?
JC: I've set a relentless pace for myself knocking on doors, meeting people and studying the decisions past councils have made because I want to be able hit the ground running when I am elected. I don't plan on stopping once I'm elected. We're going to take this energy and apply it to solving the issues that matter. I encourage voters to please call, email or text me with any questions or top concerns they have—I welcome the opportunity to earn their votes and trust.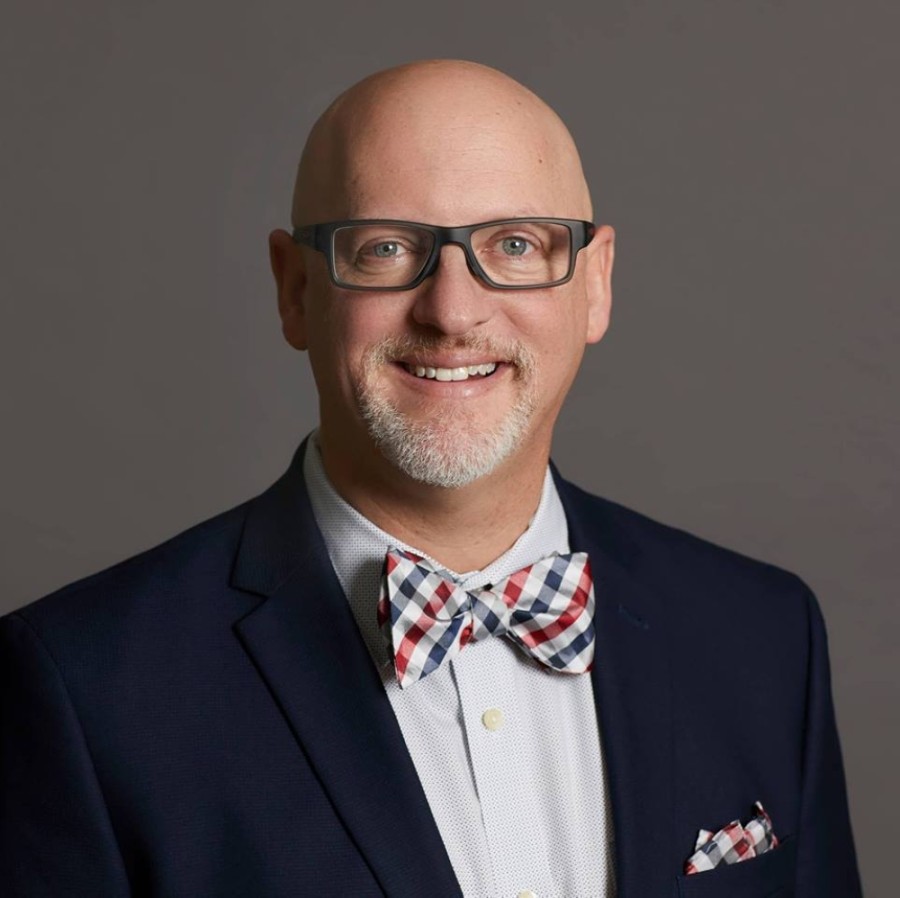 Kyle Kepner (incumbent)
Occupation: Owner of The Wine Authority
Why did you decide to run for Richardson City Council?
KK: I am thrilled to say that I am running for my second term. Through the past two years, I have come to love this city even more. I want to continue being involved in making Richardson a thriving city for our citizens—a place we can be proud of with green spaces, drivable streets and safe citizens. My campaign slogan is "I am Richardson," and it is true. I am a Richardson resident of 50 years, and a Richardson small business owner. As your city councilman, I will continue to work hard for the growth and development of our city and the wonderful, diverse people who live here.
How has your experience—personal or professional—prepared you for this role?
KK: I have served for two years through several declarations of disaster, including the horrendous tornedo in 2019 and COVID-19. I have additionally proven through my voting record that I put the citizens of Richardson first in all zoning cases—for example: Owens Farm zoning. Although the project plan was thorough, the developer did little to no outreach to the surrounding neighborhoods. There were over 1,100 residents against the project and none for it. While the project may have had merit, there was no doubt in my mind that I needed to side with my constituents. I am not always on the winning side of a vote, but I stand by each decision I have made over the last two years. In addition to serving on council, I also own a small business in Richardson. Unfortunately, my status as an elected official precluded me from getting any grants, except [through the] Paycheck Protection Program, due to my business being disrupted by COVID-19 closures. Thankfully, we were able to pivot and remain in business while many other did not fare as well. We have not yet seen the full effect of COVID-19 on small businesses in Richardson, and it is imperative that we have a small business owner's point of view to help guide us through the upcoming challenges. All this to be said, I will always put Richardson and its citizens first.
What are some of the biggest issues facing Richardson today, and how do you plan to address them if elected?
KK: Streets: Maintaining our streets is our biggest hurdle, with the average street being more than 50 years old in Richardson. While we maintain a yearly street maintenance program, bond money is a necessity to get the worst streets replaced. Thankfully, Richardson is forward-thinking and has created the MyRichardson App to report potholes, streetlight outages and many other concerns quickly. We are proud to say that, on average, potholes are filled within 24 hours.

Taking care of our senior citizens: In order to protect our senior citizens from rising property taxes, we offer them a $100,000 deduction on their home values prior to calculating city property taxes. Currently, this results in an average tax savings of 32% for seniors. In addition, over the last two years we have completed 165 home improvement projects for elderly and disabled veterans through our Volunteer Assistance Program.

Police: After the death of George Floyd, there were eight policies that Richardson citizens were interested in, and I'm proud to say that Richardson Police Department already had all policies of concern implemented, some as long as two decades ago. It is imperative that City Council and Richardson citizens do everything we can to partner with not only RPD but all first responders during this tough time.
With the financial challenges imposed by COVID-19 and Senate Bill 2 in mind, what would be your approach to building the city's budget?
KK: At the beginning of COVID-19, Richardson froze hiring in departments that were underutilized, transitioning those employees to other functions within the city. In addition, we reduced budgets and expenses in all funds. These actions allowed us to remain in strong financial shape during the difficult year. My voting record is fiscally responsible and shows that I put Richardson citizens first.
What else should voters know about you?
KK: I am a lifelong resident of Richardson. In fact, my house is across the alley from my mom's home that I grew up in. I have been married for 15 years, and we have two children, ages 13 and 11, attending Plano [ISD] schools (I live in the Collin county portion of Richardson). I look forward to serving my neighbors, community and Richardson as a whole, and I am ready to give whatever time is necessary to continue being a successful council person.