Here is a list of some ongoing and upcoming events taking place in and around Plano over the next several weeks.
Jan. 18-Feb. 25: Enjoy an art exhibit
The art exhibition "Looking for Signs" features artwork by Venezuelan-born artist Romulo Martinez curated by gallery director Julie Shipp. Martinez's paintings and mixed-media artwork are on display. A reception for the exhibition is planned in the gallery for 4-8 p.m. Jan. 27, while an interview with Martinez is scheduled for noon Feb. 3. Times vary. Free. Collin College Plano Campus, 2800 E. Spring Creek Parkway, Room A175, Plano. 972-881-5873.
www.collin.edu/department/artsgallery
Jan. 21: Enjoy a rock tribute act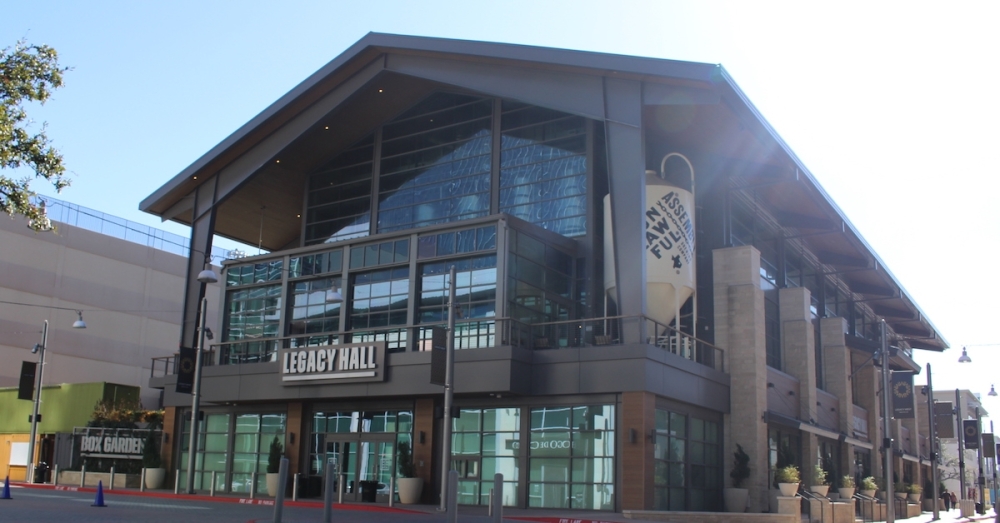 Tribute band Cherry Bomb performs the music of some of the most iconic female rockers in history. Attendees can expect to hear hits from Joan Jett, Heart, Janis Joplin, Gwen Stefani and more. 7 p.m. $5-$300. Legacy Hall, 7800 Windrose Ave., Plano. 972-846-4255.
www.legacyfoodhall.com/events
Jan. 21-29: Take in an infamous tale
The North Texas Performing Arts Academy is putting on the musical "Sweeney Todd, The Demon Barber of Fleet Street." Set in London in the 19th century, the play follows the title character's quest for vengeance against those who wronged him. 7:15 p.m. (Jan. 21-22, 27-29), 2:15 p.m. (Jan. 22-23, 29). $10-$20. Willow Bend Center of the Arts, 6121 W. Park Blvd., Ste. B216, Plano. 972-422-2575.
www.ntpa.org/event
Jan. 21-29: Watch mismatched female roommates
The Art Centre Theatre is doing a female version of Neil Simon's play "The Odd Couple." In the play, the differences between Olive Madison and Florence Unger test their friendship to the limit. 7:30 p.m. (Jan. 21-22, 28-29), 6:30 p.m. (Jan. 23), 3:30 p.m. (Jan. 30). $15-$20. Art Centre Theatre, 1400 Summit Ave., Plano. 972-881-3228.
www.artcentretheatre.com
Jan. 22: Make memories for a lifetime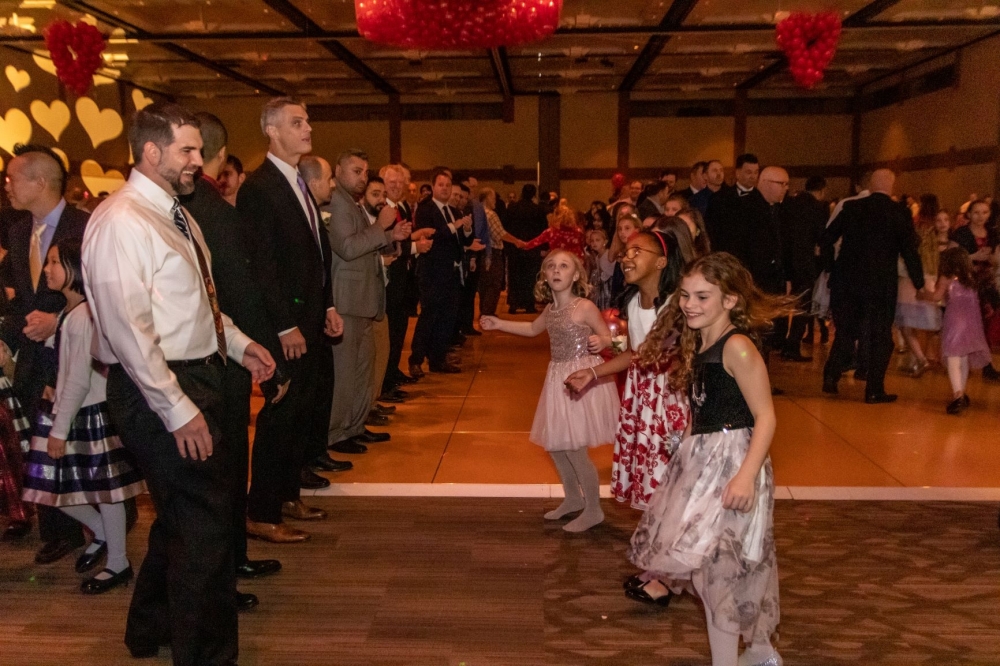 Fathers and daughters ages 4-14 can enjoy an evening of music, dancing, light refreshments and photo opportunities at the Little Sweetheart Dance. 7-9 p.m. $20 (per person). Plano Event Center, 2000 E. Spring Creek Parkway, Plano. 972-941-5840.
www.plano.gov/1059/little-sweetheart-dance
Jan. 25: Bond with your Quidditch team
Wizards, witches, muggles and more have the chance to test their trivia knowledge on all things "Harry Potter"-related. Legacy Hall gift cards will go to the top three placing teams, while the best-dressed person for the costume contest at the end of the night will also take home a gift card. 7 p.m. $30. Legacy Hall, 7800 Windrose Ave., Plano. 972-846-4255.
www.legacyfoodhall.com/events
Jan. 27: Discuss a real spy story
After taking December off, Parr Library's Brown Bag Book Club returns for 2022 with a planned discussion of "A Spy Among Friends: Kim Philby and the Great Betrayal" by Ben Macintyre. The nonfiction title presents a portrait of the notorious 20th century spy and the events that led to his 1963 defection to Moscow. Noon. Free. Parr Library, 6200 Windhaven Parkway, Plano. 972-769-4300.
www.planolibrarylearns.org/plano-reads/book-clubs
Jan. 28-30: Celebrate 'Supernatural'
This official "Supernatural" convention celebrates the hit television show with on-stage panels featuring stars from the series, photo ops, autograph signings and more. Series stars Jensen Ackles, Jared Padalecki, Misha Collins and more are scheduled to appear. The convention will feature live panels as well as a screening of the fan favorite Season 11 episode "Baby." 10 a.m.-5 p.m. $75-$499. Plano Event Center, 2000 E. Spring Creek Parkway, Plano. 972-941-5840.
www.creationent.com/cal/supernatural_dallas.htm
Feb. 4: Have a magical date night
The sequel to the first Magical Date Night five years ago again features entertainer Sonu Varkey's interactive magic, which makes the audience a part of the show. Attendees have two options for the event for those age 18 and up: an earlier appetizer reception or the later dessert reception. 6:30 p.m., 8:30 p.m. $40. Plano Event Center, 2000 Spring Creek Parkway, Plano. 469-288-2084.
www.sonuvarkey.com/see-sonu
Feb. 5: Help the Plano ISD Education Foundation
The Supporting Kids in Plano party includes dinner, a live band, dancing, a silent auction, a raffle and more. The event is Plano ISD Education Foundation's largest fundraiser and has taken place for more than 25 years. 6:30-11 p.m. Tickets begin at $175. Plano Marriott at Legacy Town Center, 7121 Bishop Road, Plano. 469-752-8272.
www.pisd.edu/Page/3771
Feb. 13: Try goat yoga
Fabletics and Neighborhood Goods offer the chance for attendees to experience a yoga class while goats graze and jump around them at Legacy West. All participants over the age of 5 are welcome, though it should be noted the goats have been known to nudge, scratch, nibble, jump and step on people. Attendees are advised to bring their own yoga mat or a large towel as they will not be provided. 10:30-11:30 a.m. $20-$32. Neighborhood Goods, 7300 Windrose Ave., Ste. A130, Plano. 214-504-1116.
www.facebook.com/goatyogadallas
WORTH THE TRIP

Jan. 14-Feb. 5: Go to the rodeo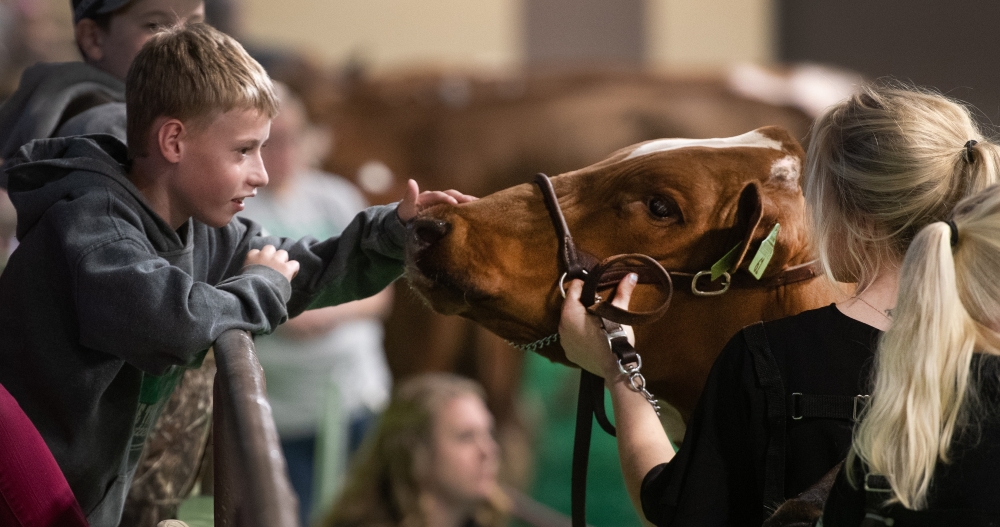 After taking a year off in 2021 due to concerns stemming from the pandemic, the Fort Worth Stock Show & Rodeo returns. Attendees can enjoy several rodeo competitions, livestock and horse shows, exhibits and activities, live music, a carnival midway, food and more. Times and ticket prices for specific events vary. Fort Worth Stock Show & Rodeo grounds, 3400 Burnett Tandy Drive, Fort Worth. 817-877-2400.
www.fwssr.com
Editor's note: These events were still scheduled as of Jan. 17 but may change due to coronavirus concerns. Check the website or call before attending. Find more or submit Plano events at www.communityimpact.com/event-calendar.