Learn more about the candidates running for Plano ISD board of trustees Place 6 ahead of the May 1 election.
Editor's note: An asterisk (*) indicates the candidate is an incumbent. Candidates are listed in alphabetical order by last name.
Plano ISD Place 6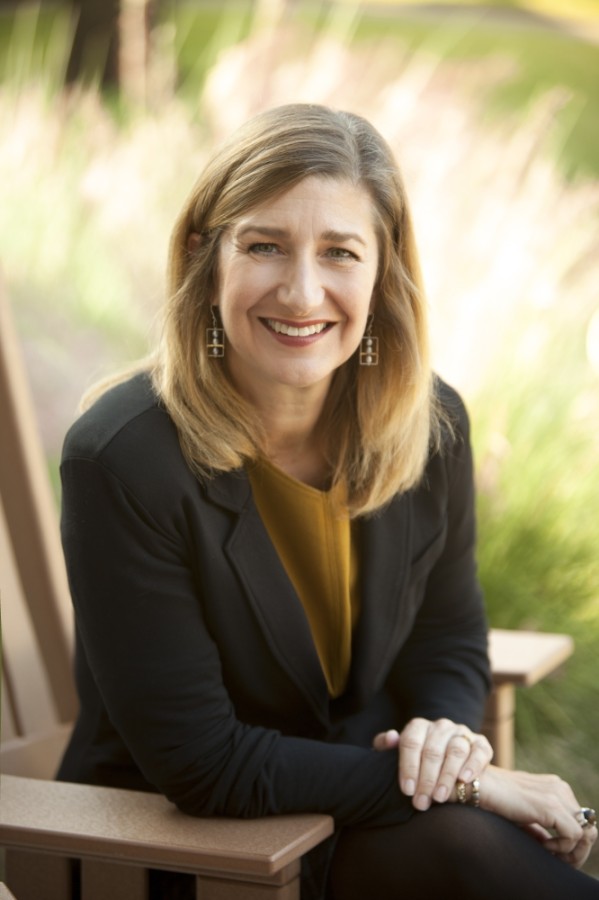 Jeri Chambers*
Occupation: Donor relations officer for Collin County for Communities Foundation of Texas
Why did you decide to run for the Plano ISD board of trustees?
JC: I am seeking re-election as a trustee to continue addressing the challenges and implementing plans and learning from my last three years of service. I want to continue the progress made to improve student outcomes, provide equity, invest in teacher and staff development, and provide the necessary support services to ensure that all students succeed. My daughter and son benefitted greatly from their Plano ISD education from Kindergarten to 12th grade. ... They had excellent academic preparation and had amazing leadership development opportunities through student government, athletics, band, and Peer Assisted Learning (PALs). I want to ensure that EVERY Plano ISD student has a pathway to explore and succeed in their own academic and extracurricular interests and passions.
How has your experience prepared you for board service?
JC: As a school board trustee since 2018, I earned the trust of the other trustees and was elected Board Secretary and then Board Vice President. I have served on the Audit Committee, Board Operating Protocol Committee, and the Board Advisory Committee. I was the board liaison to the Plano Chamber of Commerce and served as a delegate to both the Texas Association of School Boards and the National School Board Association Advocacy Institute. My current board experience has prepared me to make an even bigger impact if elected to serve an additional term. I have learned much and dedicated much time and diligence during my last three years of board service. It is my experience as a classroom teacher that most qualifies me to serve as a school board member. I taught at both elementary and secondary levels in Plano ISD. I value the significance of public education and know the commitment and perseverance it takes to deliver education excellence.
What changes, if any, do you think should be made to the state's recapture system, which redistributes tax revenue from property-wealthy school districts to those with lower property values, and why?
JC: Plano ISD has the second highest recapture amount in Texas giving back to the state over $2 billion in cumulative funds since 1993. PISD's 2020-21 payment to the state exceeds $179 million. In 2019, the state legislature implemented a 2.5% compression to property taxes. To translate: property tax may still go up, but the increase cannot exceed 2.5%. This model is not sustainable and could force districts to make difficult cuts. To be very clear, school board trustees may only advocate for school funding changes. The real change is the responsibility of the Texas state legislature. As the state economy improves the state should contribute more to public education to reduce the burden of the local taxpayer.
What do you think are the biggest issues facing Plano ISD today, and how do you plan to address them if elected?
JC: Certainly COVID 19 is the biggest issue Plano ISD has faced in a generation. Fortunately, the pandemic will not last. I look forward to the opportunity to address the consequences, learnings, and opportunities that have emerged from this year-long disruption. • Repair any academic loss. • Support and retain our excellent PISD teachers and staff who rally with Herculean efforts to deliver outstanding teaching and support to our students during challenging circumstances. • Enhance the rapport between teachers and students. • Sustain connectivity to broadband access and bridge the digital divide. • Integrate comprehensive support services for both physical and mental health and well-being. • Evaluate new and developing teaching and learning practices and scale them to benefit all students. • Examine policies and procedures to focus on improving outcomes and to provide college, career, and life readiness for all students. • Ensure economic recovery.
What else do you want voters to know about you?
JC: The ability of the school trustees to work together has a direct impact on student outcomes. I have established myself as a valuable member of the trustee team. I do the homework and due diligence necessary to make informed decisions, I also actively listen to the experiences, insights, and perspectives of my board colleagues so that we can collectively work for the success of all Plano ISD students. My work with Communities Foundation of Texas provides me a front row seat to the challenges in our community. I have over twelve years of experience as a classroom teacher, eight years in Plano ISD (Wilson Middle School, Wells Elementary and Otto Middle School). The combination of these experiences, gives me both the knowledge and insights to make essential connections to support and foster creative problem solving. In my 25 years of being a homeowner in Plano, I have been an active community volunteer, a consistent and informed voter, and a supportive neighbor to all. I respectfully ask for your vote.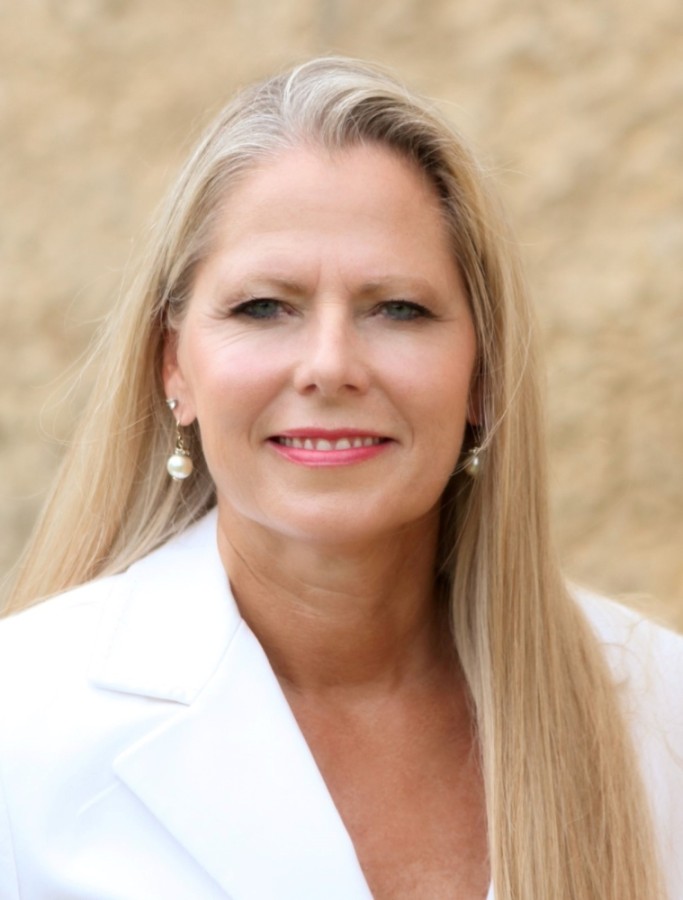 Marilyn Loughray
Occupation: Insurance business analyst and Realtor
Why did you decide to run for the Plano ISD board of trustees?
ML: My family relocated in the late 80s to Plano. My 2 children went through the public schools: Huffman, Renner, Shepton, and Plano Senior. They graduated college and started their families. Then when my husband and I found ourselves raising 3 of our grandchildren, we got involved again with Plano schools. I am a grandmother with 3 orphaned grandchildren, and I have found myself trying to get someone to listen to parent's stories of children's mental and physical suffering. I have protested twice, took time to go speak at aboard meeting, and wrote letters to NO avail. I am running because our board and superintendent have let our community down. Parents do not have a voice. I want to be that voice of common sense and advocate for opening the schools safely to on campus learners with live instruction. I support parent choice, financial transparency, and a superior curriculum. Our education is not equitable, and we need to hold leaders accountable.
How has your experience prepared you for board service?
ML: I raised 2 children in an excellent school district. I am now an active grandmother raising 3 orphaned grandchildren in the school system which is less than excellent. I'm educated and I bring a fresh, common-sense, conservative approach to opening the schools safely, financial transparency and a superior curriculum designed to focus on unity and patriotic truth.
What changes, if any, do you think should be made to the state's recapture system, which redistributes tax revenue from property-wealthy school districts to those with lower property values, and why?
ML: I have seen teachers sacrifice their needs because of the budget and teachers' sacrifices mean students sacrifice too. When you have $2 million being allocated back to Austin, it hurts. Each city must decide how to manage their school district but not with other cities' taxes. It's a complicated subject, but I am on board with coming up with a better solution than the current recapture system.
What do you think are the biggest issues facing Plano ISD today, and how do you plan to address them if elected?
ML: My campaign is to talk about the mental and physical suffering our children are experiencing. For example, hybrid is the option that was forced on parents who chose on campus learning for their children. High schoolers can only go to campus 2 days a week and it is based on a last name split. They are forced to learn remotely the other 3 days. Hybrid has proven to be unsuccessful, yet it continues. Children are not given equal access to education. For example, if a parent asks for their child to be on campus more than 2 days, a decision must be made as to whether that student fits all the guidelines, how is that equal access? What about those 504c students? How about those middle schoolers who chose on campus learning and they go to school 5 days but only to sit in a classroom on their Chromebook. I expected 5 days of live instruction and students do not get that. Do people realize that the district pays close to $45,000 of interest on debt? Those public financial reports that we can see need to be more detailed so average people can understand them. We need financial transparency. The district has adopted a virtual curriculum that is used for all students no matter if you are at home or on campus. Does that make sense? The students who are signing on remotely are not proctored. How is that fair? Teachers do not teach live 5 days a week, how is that fair to all students. I support parent choice. I see a lot of money being spent on things I do not agree with and that tells me things will not change. I see decisions being made without parent input or consideration of our children who are suffering mentally and physically. I see other districts that are open, yet we cannot figure it out. I see teachers that are over worked and pushed into a virtual environment without much training or guidance. I want to hear from parents, students, and teachers. I want to be their voice. I want to bring common sense back into the equation.
What else do you want voters to know about you?
ML: I want voters to know I am not a politician. I do not aspire to make politics a career. I don't have all the answers, but I am passionate and willing to ask the hard questions and get answers. I am willing to hold people accountable. I am willing to be transparent to constituents.