Officials proposing a $1 billion development adjacent to the future home of PGA of America have changed some of their plans in response to Frisco City Council concerns about density.
Council members heard an update May 4 about the proposed rezoning for a 239-acre project known as The Link. They had tabled a decision after
an initial April 6 presentation
. At the May 4 meeting, council again tabled a decision. Developers and the city continue to work out details, according to Frisco Mayor Jeff Cheney.
The proposal is expected to be heard at the council's May 18 meeting.
"This is truly a vibrant mixed-use project that we think exceeded our expectations and sets a new standard for development in north Frisco," said Clay Roby, a representative for the project. Roby is a managing director at Stillwater Capital responsible for mixed-use projects.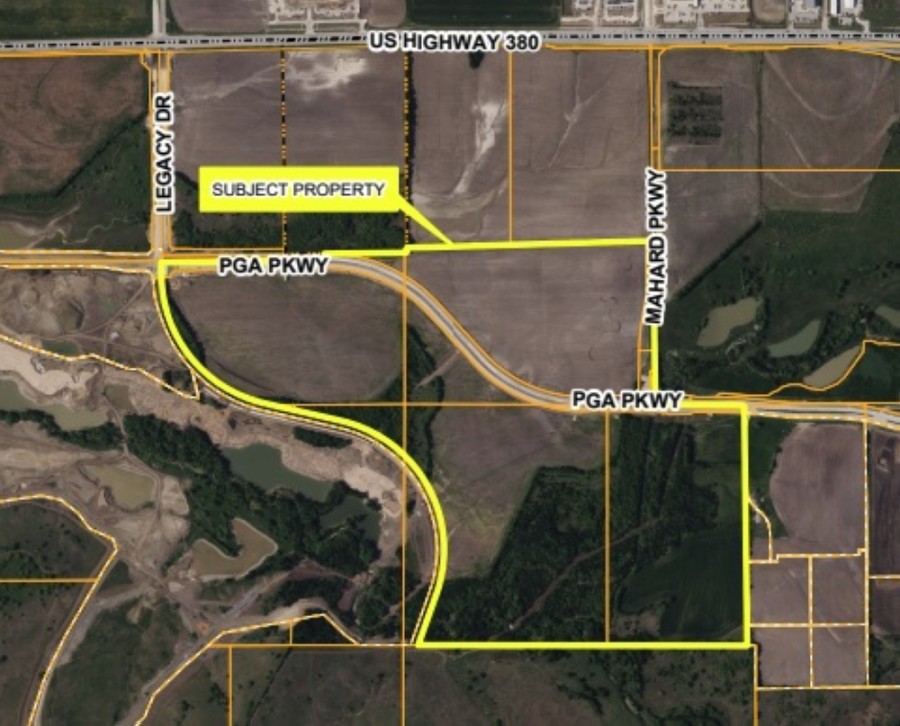 The goal is to create a destination that not only serves local residents but also attracts people from around the world, Roby said.
The proposal calls for three districts, each with a distinct character: a mixed-use urban area, an entertainment area and an urban community.
Roby said developers are also working with PGA Frisco on possible medical uses. The project would have retail, restaurants and residential uses. An office component could accommodate smaller companies as well as a larger corporate headquarters, Roby said.
Among the proposed changes is the timeline for a hike and bike trail, which would be built as part of Phase 1. The proposal excludes multifamily units in the project's southern area, according to Roby. It also has 500 units that would be a cottage, patio or townhome type and 500 multifamily units with concrete and steel construction, Roby said. He also noted that the proposed mix of residential is 150 units fewer than the guidelines in Frisco's future land use plan.
The presentation for The Link came the same day that Omni Hotels & Resorts held
a groundbreaking ceremony for its Omni PGA Frisco Resort
.