Austin Water lifted additional boil water restrictions Feb. 22 for Austin residents and businesses within its Central, South, North and Northwest A pressure zones, according to a news release by the utility company.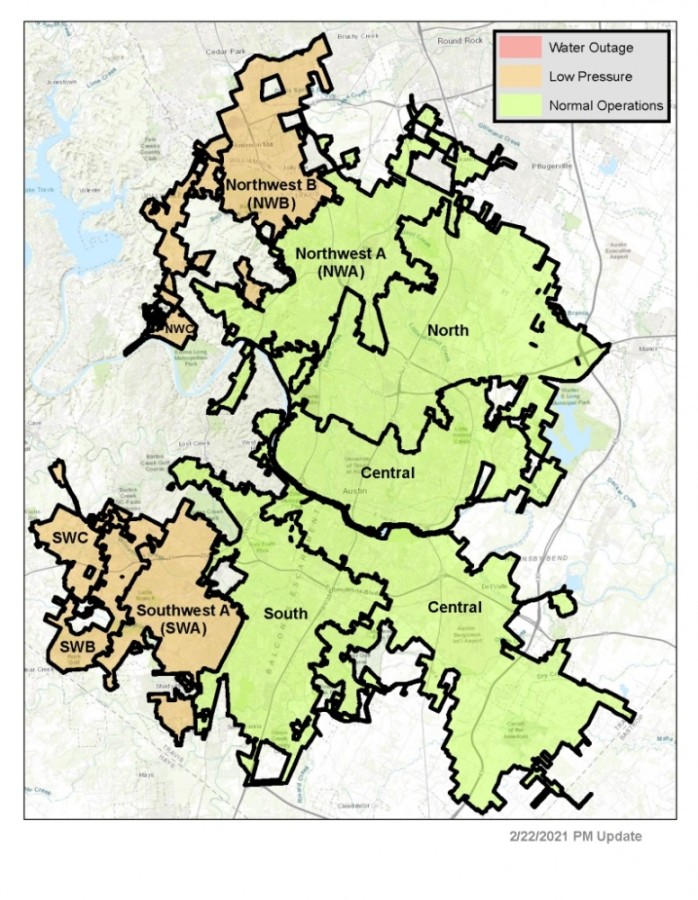 In the news release, Austin Water said water quality testing in the cleared zones met regulatory standards and are safe to use and drink.
Residents within five other pressure zones—Northwest B and C, and Southwest A, B and C—are still directed to boil water. Those zones are still experiencing low water pressure, according to Austin Water. Residents in Southwest Austin
have been ordered to boil water since early in the day Feb. 17
due to a drop in water pressure caused by suspected water main break.
Earlier in the day Feb. 22,
Austin Water lifted the notice for a first round of customers
who live within the utility's central pressure zone and said it expects the notice to be lifted fully by the end of the day.