District 2 Austin City Council Member Delia Garza is leaving her post to run unopposed in the race for Travis County attorney in November.
Four candidates are running to replace Garza on the dais and represent Southeast Austin, an area whose population is mostly Hispanic and has sustained a disproportionate number of coronavirus infections, according to Austin Public Health data.
District 2 is the only City Council district covering the South Austin area that has a seat on the dais up for election this fall.
The other four districts with seats on the line in November—Districts 4, 6, 7 and 10—cover areas in the north and west portions of Austin.
The other two council members representing South Austin, Paige Ellis in District 8 and Ann Kitchen in District 5, were last elected in 2018 and will be serving terms through 2022.
Before the 2022 City Council election, a redistricting process will take place led by the community and based on new data from the U.S. Census, redrawing the borders of all 10 Austin City Council districts—with a goal to have a relatively equal population within each district.
Candidates David Chincanchan, Vanessa Fuentes, Casey Ramos and Alex Strenger offer a range of political priorities and professional experience to voters this November.
David Chincanchan
Chincanchan calls Southeast Austin the "community that raised me." Since earning an unpaid internship with U.S. Rep. Lloyd Doggett, D-Austin, in 2010, Chincanchan's career has been local politics-dominated and has spanned from working Doggett's campaigns in 2010 and 2012 to advocating for rail and mobility bonds in 2014 and 2016 and managing District 3 City Council Member Pio Renteria's City Council campaigns in 2014 and 2018. Chincanchan also worked as Renteria's chief of staff, a position he took a leave of absence from to run for City Council.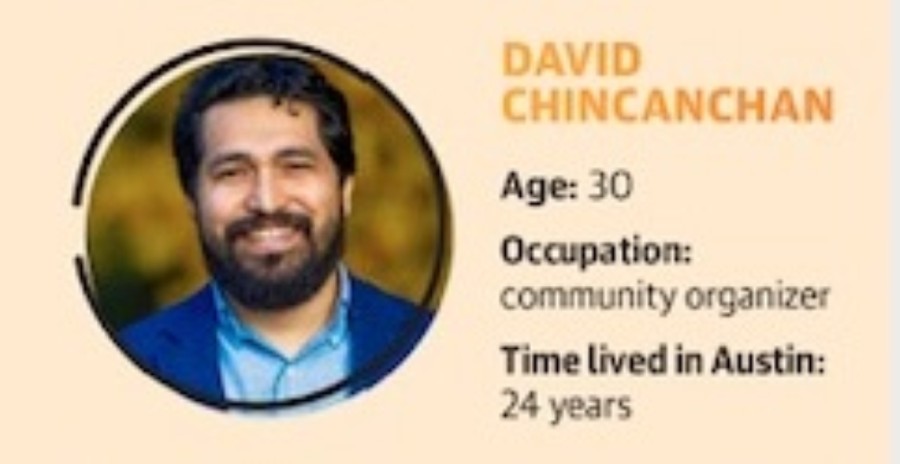 Chincanchan said the growing affordability crisis, which the pandemic has exacerbated, underlies much of the issues experienced by Southeast Austin. He said his focus is to help working families in District 2, an effort that includes enhancing housing accessibility and affordability and improving transit solutions.
Vanessa Fuentes
Fuentes enters the race after six years with the American Heart Association, where she focused on public health care policies and access. Fuentes said she also worked in the Texas Capitol for two years as director of the Committee on Criminal Jurisprudence in which she analyzed legislation and acted as a community liaison for the office of state Rep. Abel Herrero, [D-Corpus Christi].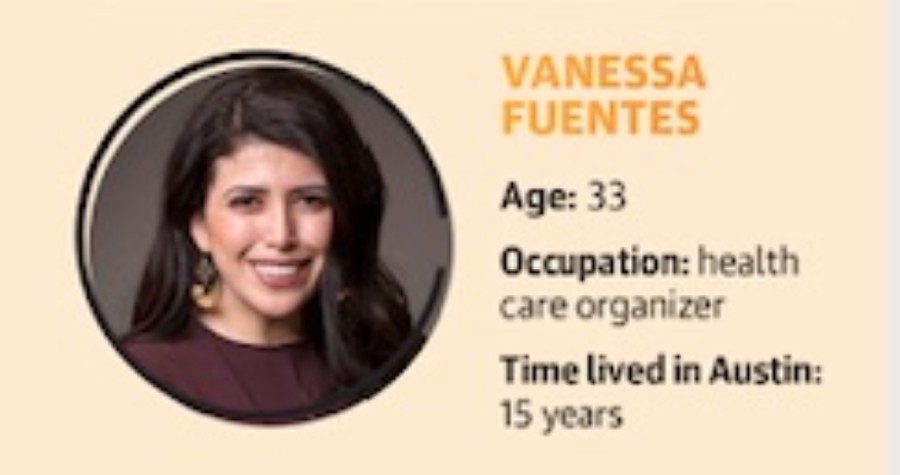 A Brady, Texas, native who moved to Austin in 2005 upon entering The University of Texas, Fuentes was driven to run after seeing growing disparities in her Southeast Austin community. She said she comes from a working-class, immigrant family and, as the next City Council member, would elevate that perspective. She called health equity a "major concern" further aggravated by the pandemic and said she would also commit to working on addressing growing displacement in the district.
Casey Ramos
Ramos said he is a third-generation Southeast Austinite who has remained entrenched in the community and committed to the advancement of its residents. A former professional boxer, Ramos earned a degree in economics from St. Edward's University in 2017. He said he is heavily involved in several nonprofits focused in Southeast Austin; among them is Dove Springs Proud, described on its Facebook page as "a private member only volunteer civic group of those who have lived, grew up, work, advocate or currently live in [78744]."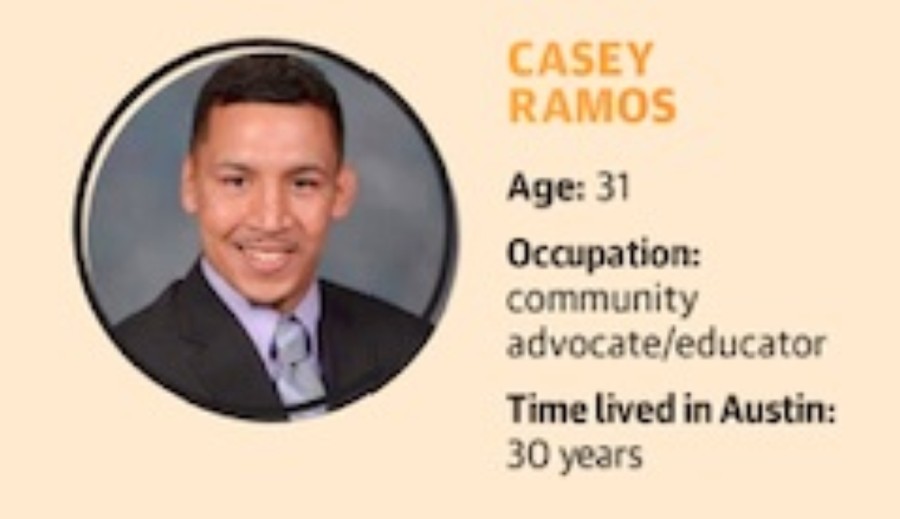 Ramos emphasized the need for updated transportation options, income-based housing and improvements to the area's flood-mitigation infrastructure. Ramos lambasted the city's pursuit of a $7.1 billion bond for Project Connect, saying the city should not look to raise taxes during an economic downturn. He also criticized efforts to bring housing density to the area, saying the solution had to be better than building densely on environmentally sensitive land.
Alex Strenger
Strenger comes into the race after a failed mayoral bid in 2018, during which he proposed building a dome around the city to keep out Californians and arm police officers with flamethrowers. Strenger, a pedicab driver who moved to Texas seven years ago, admitted his mayoral campaign was "silly" but said his District 2 pursuit is serious and that he has changed.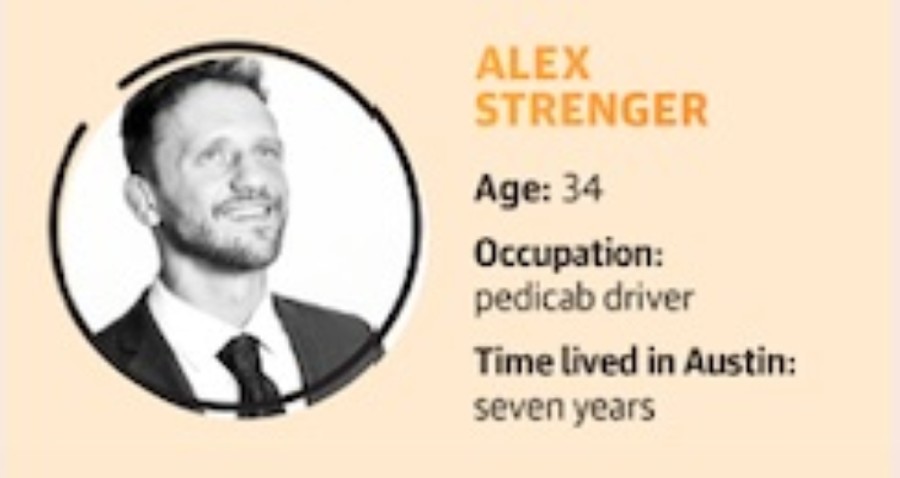 Strenger is focused on affordability, accessibility and accountability. He called Austin a tale of two cities, where some of the residents see the Texas capital as a giant playground, while others get pushed out of opportunity. He wants to curb tax increases, further regulate landlords who raise rent, provide people with greater opportunity to benefit from the city's growth and improve police officer training.
Community Impact Newspaper'
s
voter guide
provides hyperlocal coverage in communities across Texas leading up to the November 3, 2020 elections.