On a recent Wednesday afternoon, a line of cars wrapped around the
Round Rock Area Serving Center
. Within a three-hour window, a handful of volunteers loaded groceries into the trunks of some 100 cars.
This is the new normal for the nonprofit's food pantry, which has been closed to walk-in clients since March 18.
As millions of Texans
file for unemployment
amid the coronavirus crisis, the demand for services provided by the RRASC is on the rise, said Lori Scott, the nonprofit's executive director.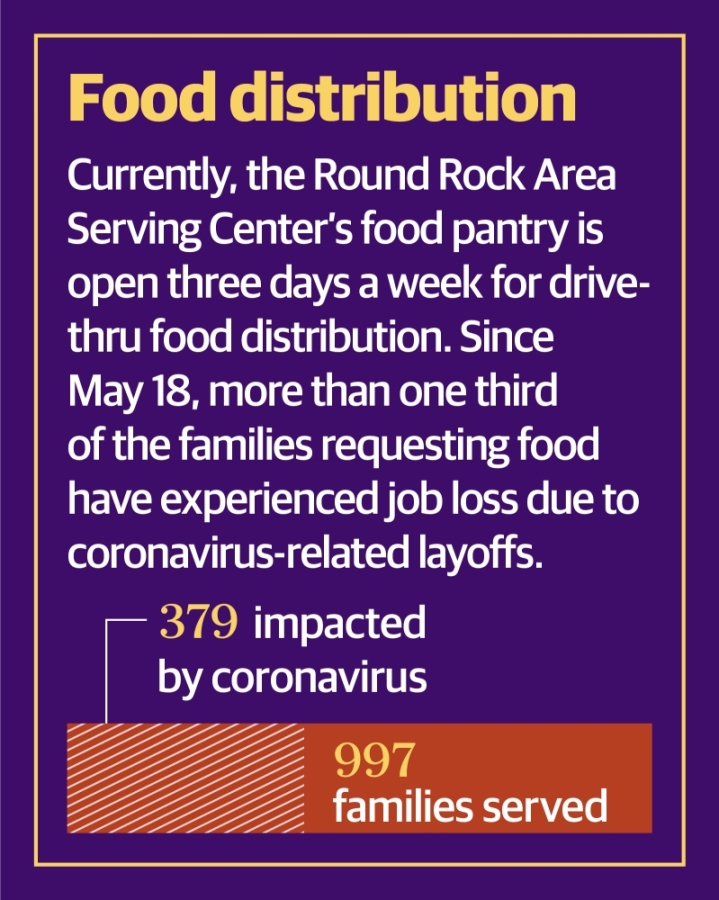 "We are finding that food has been the first and foremost need for families that have been impacted by COVID," Scott said.
Since March 18, RRASC has provided food to approximately 4,000 people from 997 area households, Scott said. Of those, 38% are families who have been impacted by job loss related to the coronavirus crisis.
Normally, families walk through the food pantry and make their own selections, Scott said. But due to COVID-related restrictions, RRASC is currently offering a contactless, drive-thru food pantry distribution model.
The serving center is also operating under modified hours at this time, with drive-thru distribution on Mondays, Wednesdays and Fridays from 11 a.m.-2 p.m.
Financial needs on the rise
While the center remains closed to the public due to stay-at-home orders, the nonprofit's staff of six and about a dozen volunteers continue to provide financial assistance over the phone. Area families facing economic hardships can request financial help to pay rent, utilities, prescriptions, transportation and temporary lodging, Scott said.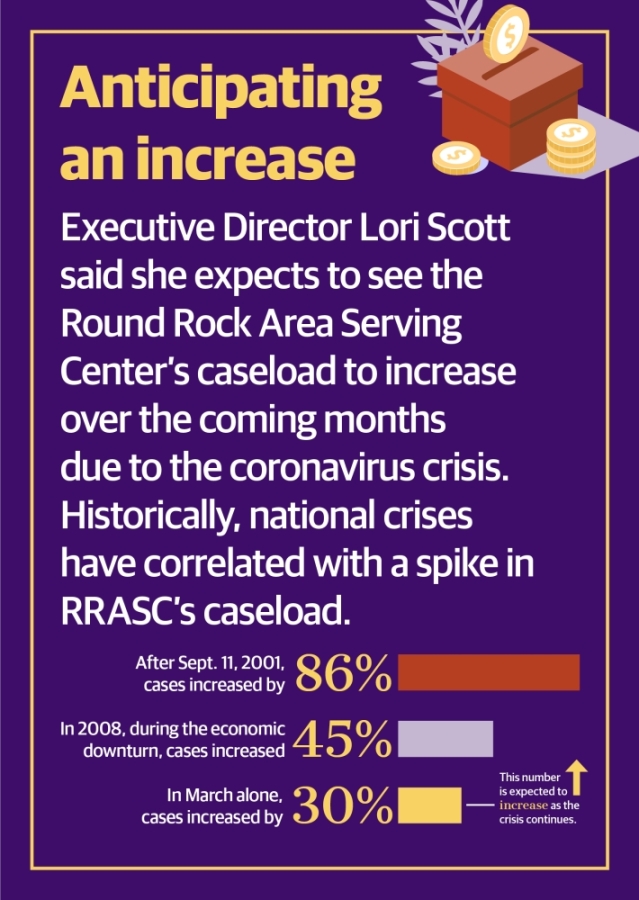 In March, the RRASC saw new cases with requests for financial assistance increase by 30%, Scott said.
"We are seeing a huge surge in need," she said. "And we expect the requests to increase over the next 4-6 months."
Historically, as crises impact the local community, the RRASC's caseloads increase, she said, pointing to the economic downturn of 2008-09 as an example. In 2008 the nonprofit's cases increased by 45%.
"The effects of [COVID-19] will be bigger than 2008-09 economic downturn, because so many different kinds of people have been impacted by job loss," she said. "We know we will see a surge in caseloads and in requests for help when we reopen."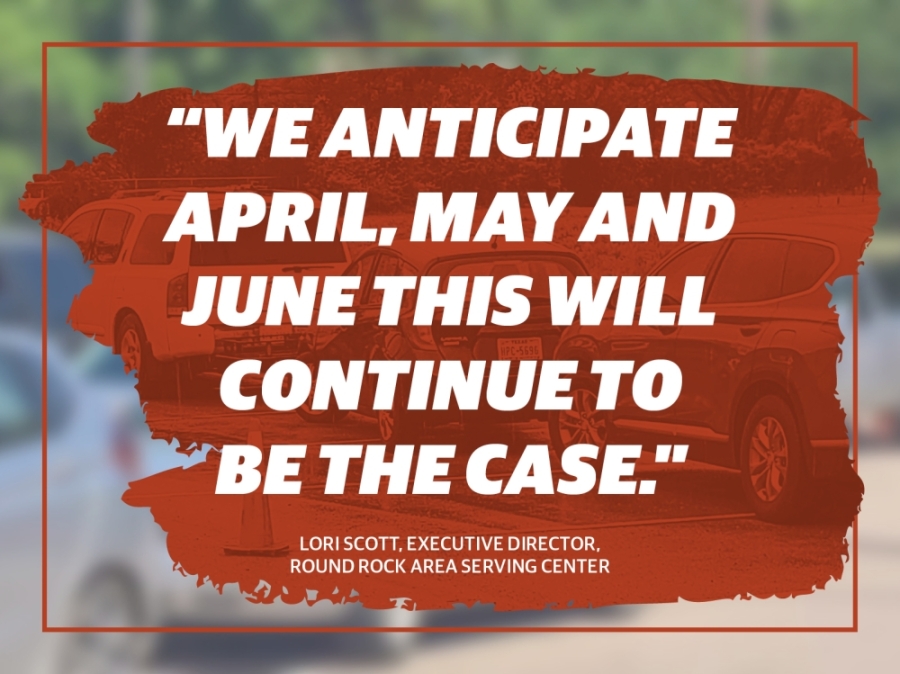 Since March 24, RRASC has spent more than $25,000 helping area families pay rent, utilities and prescription costs, Scott said.
"We anticipate April, May and June this will continue to be the case," Scott said. "We do know that our caseload will rise dramatically."
Revenue at stake
In addition to operating a food pantry and a financial resource center, RRASC manages Treasures, a thrift store that is typically open to the public.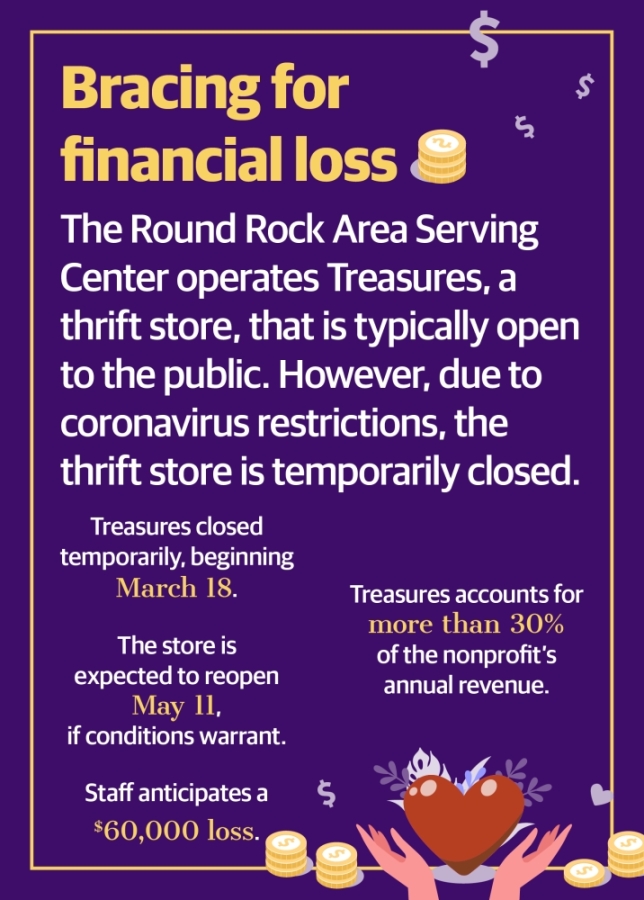 However, the current public health crisis is posing what Scott describes as a "significant loss in revenue," the center was forced to temporarily close the store to abide by stay-at-home orders.
Treasures closed March 18. Scott said she anticipates reopening May 11, should state and county mandates allow.
"Having the store closed for two months will be a loss of revenue of $60,000," Scott said. "That's a huge concern."
The thrift store comprises a little over 30% of RRASC's total revenue every year, she said.
Seeking community support
Despite a projected loss of revenue and a surge in community need, Scott said she remains hopeful that those who are able will donate resources and finances to support their neighbors in need.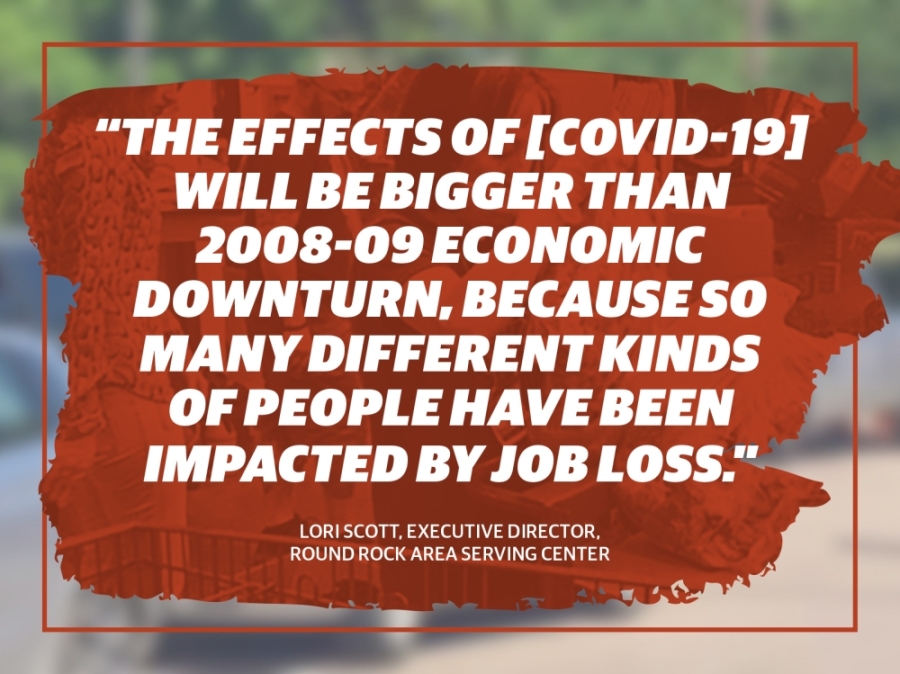 "As we've seen before, when things get tough, this community steps up," Scott said.
In fact, some longtime funders have already offered additional, supplemental gifts for coronavirus aid, she said.
"The loss of revenue is a big concern, but we've had big donations coming in for COVID relief, so that gives me hope," Scott said.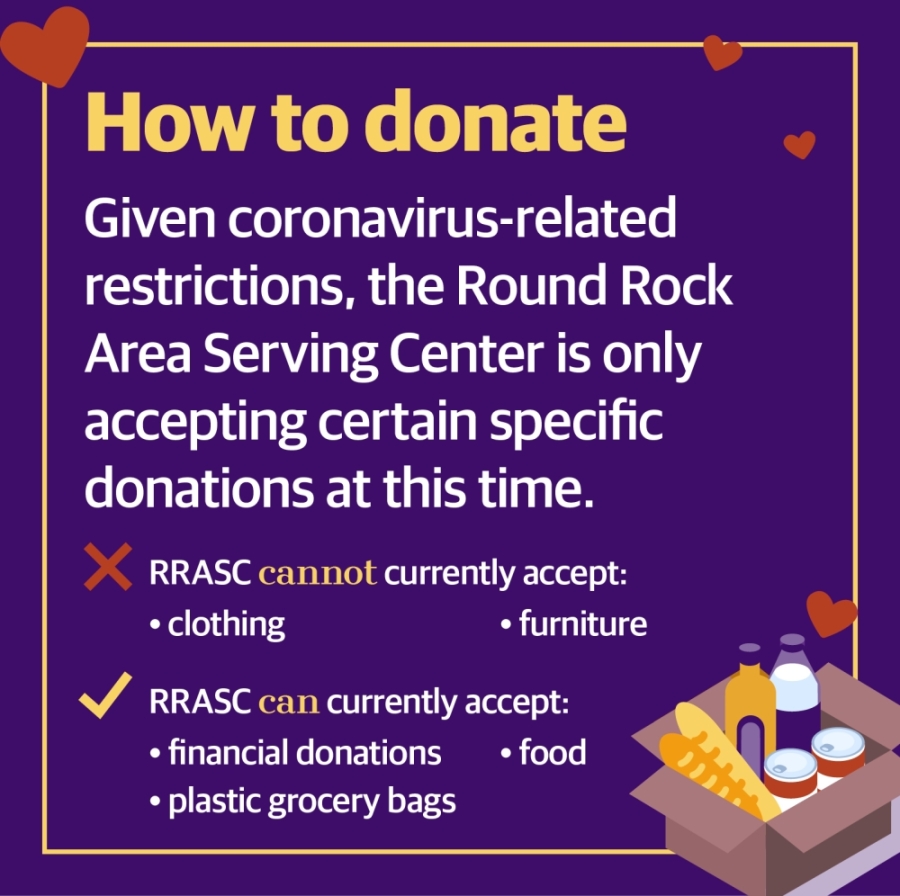 The RRASC continues to accept food donations at this time. Bins are available at the front of the building for individuals to drop off commercially-packaged food items. The nonprofit is also in need of grocery bags to package food bundles for drive-thru distribution, Scott said.
RRASC is also accepting financial donations on its
website
. Scott encouraged community members to designate the funds for COVID 19 relief if they so choose.
"We're managing right now," Scott said. "I just keep praying that my staff and volunteers stay healthy. Hopefully we'll be able to get through this and stay open and keep distributing food."