At this time one month ago, Jester King co-founder Jeffrey Stuffings said the Texas Hill Country brewery was in excellent position to solidify its long-term viability and was considering means to pay off debt early.
Then came the coronavirus.
"A week ago, we thought we're heading in the right direction," Stuffings said. "Now, it's survival mode."
The brewery closed its taprooms to in-house sales out of abundance of caution for the spread of coronavirus. Because the brewery is not located in Travis County, it was not legally obligated to close its taprooms. Jester King now offers its beer to go with a drive-thru service.
Jester King last week in a blog post announced it had to lay off workers in the wake of losing its most prominent revenue stream—in-house sales at the brewery's farmhouse taprooms. On March 19, Jester King
launched a fundraising campaign
to support its staff members who have been laid off.
Almost every brewery nationwide is slogging through similar struggles. A
recent survey
from the Brewers Association, a nationwide nonprofit trade group benefiting craft beer producers, found 98.9% of breweries across the U.S. have had their businesses impacted by the outbreak of the coronavirus. Respondents reported an average loss of 58.9% of revenue, according to the survey. One quarter of brewers said they have stopped production altogether.
In Texas, a statewide craft brewery advocacy group sent a
petition inked with 12,000 signatures
to the desk of Gov. Greg Abbott, urging the state to temporarily relax laws prohibiting breweries from delivering beer and shipping beer across Texas and other states.
"We're very pleased with the response and support people are giving," said Charles Vallhonrat, executive director of the Texas Craft Brewers Guild, a statewide craft brewery trade group with more than 250 members.
The Texas Craft Brewers Guild, which penned and distributed the petition, asked for Abbott to exercise emergency powers to allow breweries and brewpubs to deliver beer directly to consumers and make direct-to-consumer beer shipments.
"The primary ask is the ability for breweries to deliver beer ... much like the waiver the restaurants have received [to deliver alcohol]," Vallhonrat said, referring to Abbott's March 18 executive order that allows restaurants to deliver alcoholic beverages with food purchases.
Texas breweries cannot currently legally ship beer directly to customers or deliver their products to customers at their residence, according to the Texas Craft Brewers Guild.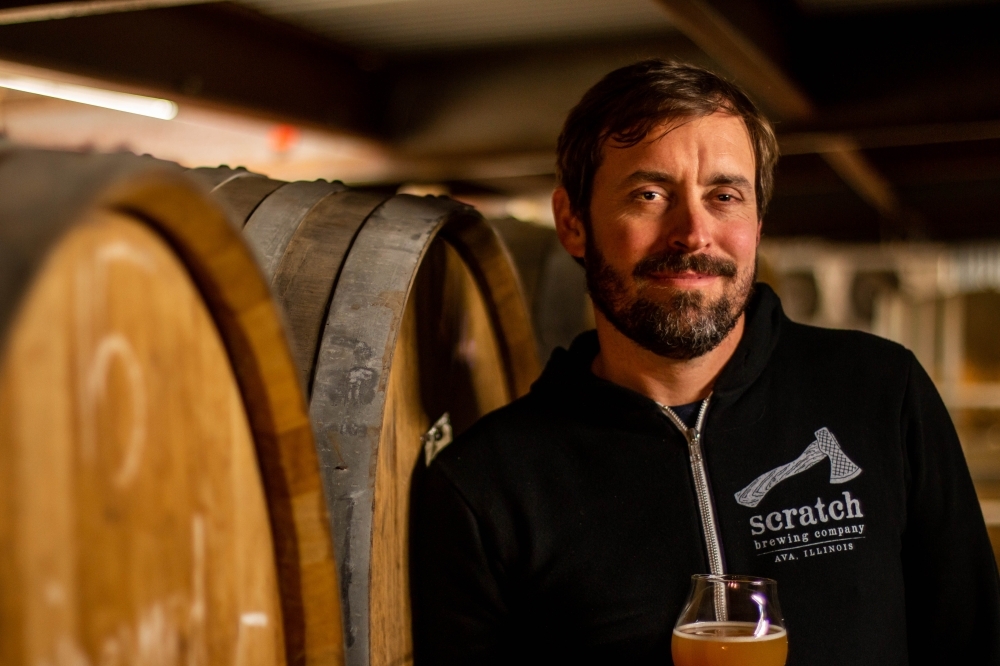 In the current craft beer landscape, Stuffings contends this puts local beer makers at a competitive disadvantage with other brewers nationwide.
"I would be lying if I said I wasn't envious of our brewer friends in other states," Stuffings said.
Breweries nationwide are being forced to close their taproom doors as stay-at-home orders and dine-in service bans are enacted.
A handful of states—Arkansas, Colorado, Illinois, Maryland and New York—have responded in-kind and granted temporary delivery waivers for breweries in the past 10 days, according to Caroline Wallace, Texas Craft Brewers Guild deputy director.
On March 17, Austin Mayor Steve Adler and Travis County Judge Sarah Eckhardt ordered all restaurants and bars to shut down dine-in service and prohibited gatherings of more than 10 people until at least May 1.
Austin breweries responded by shifting business models,
offering curbside beer to-go sales
. A change in law that
went into effect on Sept. 1
allows Texas breweries to sell beer out of their taprooms to customers.
The shift in retail strategy has allowed breweries to stay open and sell products—at a much lower capacity, local brewers told
Community Impact Newspaper
. Stuffings said Jester King's revenues were down 67% last week—and those sales came in over projection.
"It has been enough to keep a portion of our staff employed," Stuffings said. "Our whole business model is centered around community and people coming together. ... The pandemic really strikes at the heart of our business model."
Hopsquad Brewing Co., which opened in late December, told
Community Impact Newspaper
last week that it already released employees from current and future shifts because of the dine-in service ban.
Barking Armadillo Brewing in Georgetown on March 18 was forced to shutter its taproom
just four days after holding its grand opening
.
Chris Rauschuber, co-founder and brewmaster of
The Brewtorium in North Austin
, said in an email that the brewpub last week experienced a 65% decline in revenue compared to weeks prior.
In its petition to the governor, the Texas Craft Brewers Guild stated every one of the state's brewery taprooms—more than 360 in total—are now closed following health concerns related to the coronavirus pandemic.
Travis County and the city of Austin announced shelter-in-place orders at a March 24 press conference dictating that individuals should remain in their places of residence except to conduct essential activities and that nonessential businesses should have employees work from home—a move brewers told
Community Impact Newspaper
they fear will compound sluggish sales.
According to Austin's order, essential businesses that are exempt from the order include restaurants with takeaway operations, meaning breweries will be able to continue offering beer to go.
"Obviously it's going to limit some of the traffic," Vallhonrat said. "People may not understand they can go to pick up beer [from breweries] when they go grocery shopping."
Pints and postage
The beer delivery and shipping exemptions the Texas Craft Brewers Guild is requesting from the state will help to shore up some of the revenue losses Austin breweries are experiencing this week, the group's petition states.
Stuffings estimates Jester King, which is getting daily inquiries from customers wanting to order beer for delivery online, may be able to recuperate 15%-20% of its sales if Abbott grants a temporary exemption to Texas brewers allowing them to ship beer.
"A lot of our following is from abroad," Stuffings said. "We get [inquiries] every hour, it seems. 'How can we help? How can we buy your beer?' We've had to tell people up to this point, 'Sorry we can't ship to you.' ... It is definitely frustrating."
For other breweries, the measure may simply give them enough business to stay open. If traffic into the breweries is severely limited due to the March 24 shelter-in-place order, beer delivery and shipping may be the last viable option for breweries to continue selling product out of the door in the near future.
"With the mayor putting a shelter-in-place order in effect today, more folks are going to opt to stay home rather than venture out to pick up beer and food. If we are not able to deliver beer, that will severely impact our revenue as time goes on," said Whitney Roberts, CEO and co-founder of The Brewtorium, in an email to
Community Impact Newspaper
. "While we have a kitchen, we can still make some revenue on food deliveries, but the vast majority of our revenue is coming from beer sales right now."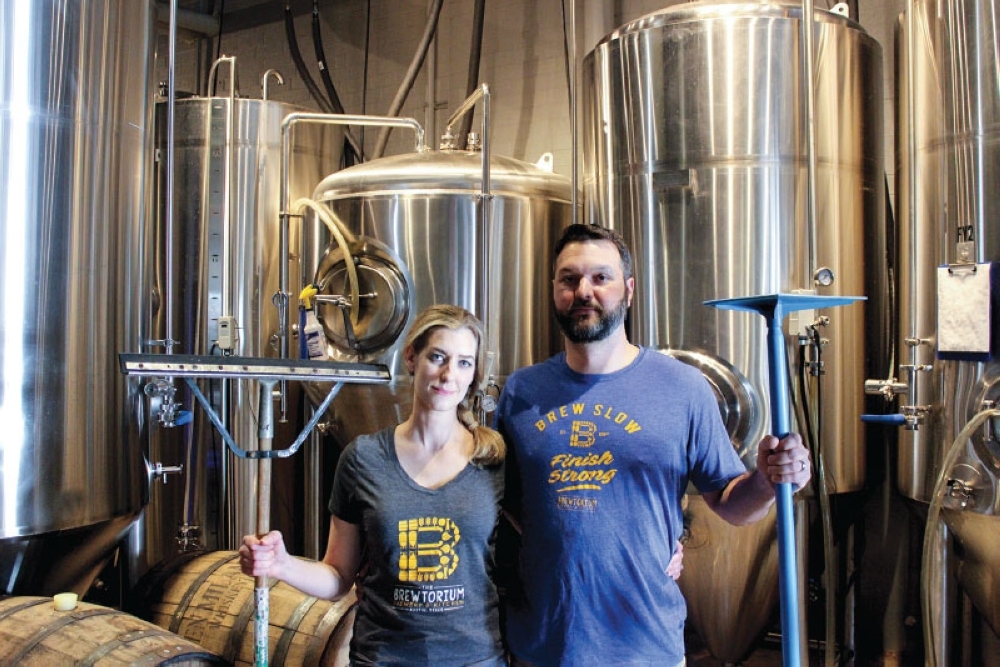 Rauschuber said The Brewtorium has not had to dump any unsold beer.
"But that could change if this continues for months rather than weeks," Rauschuber said.
Moving forward, Rauschuber said The Brewtorium will only brew beers that are "less likely to go bad," such as lagers.
As Texas breweries struggle to consistently generate revenue under current conditions, the the Texas Craft Brewers Guild's petition further calls on the governor to temporarily suspend the collection of Texas Alcoholic Beverage Commission excise tax payments and tax credits for any surplus beer that is disposed of as a result of business impacted by the spread of the coronavirus.
The Texas Craft Brewers Guild submitted its petition to Abbott on March 23. While Vallhonrat commented the group has not yet heard back from the governor, he said the Texas Craft Brewers Guild has had "ongoing conversations" with officials in the governor's office following closures of taprooms due to the spread of the coronavirus.