Editors note: The number of curbside parking spaces was corrected to be 26 instead of 35. The article now reflects the site of the first H-E-B location in New Braunfels.
A new H-E-B under construction next to the existing 651 S. Walnut Ave., New Braunfels, store will hold a grand opening April 29. It will take the place of the existing grocery store.
The current store originally opened in 1994, said Katy Segler, a top store leader for the New Braunfels H-E-B. The first H-E-B in New Braunfels was located where McKenna Events Center is today.
The roughly 76,000-square-foot grocery store was later joined by two additional stores located on FM 306 and Hwy. 46 that were built to accommodate the growing population. Both stores have larger footprints than the first location.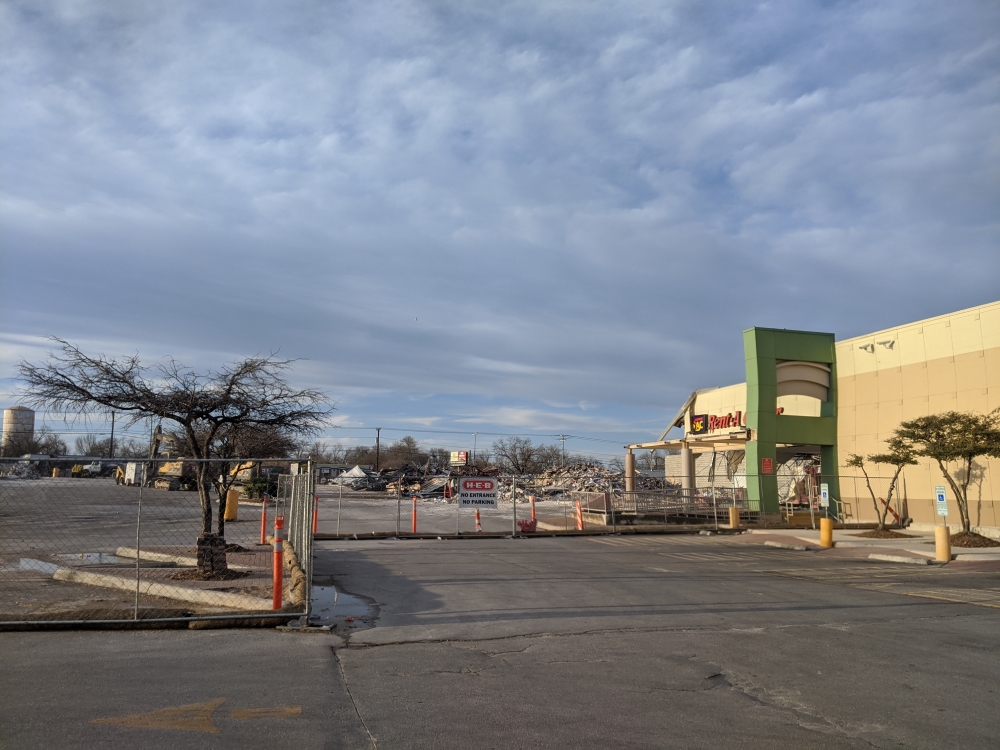 In January 2021, a gas station and a shopping center that was attached to the main grocery store were
demolished
to make way for the construction of a new, approximately 110,000-square-foot building.
"It was time for this part of the New Braunfels community to have a store that could keep up with the growth [and] could provide more of the items that you see in the other store locations," said Julie Bedingfield, a public affairs manager with H-E-B.
In addition to the larger square footage, the store will incorporate a two-story True Texas BBQ location that will include in-store seating and a drive-thru.
Segler said the location will offer customers a wider range of prepared and ready-to-eat meals than the current store, including sushi, oven-ready meals and more.
Additionally, customers will have access to a more extensive cheese selection, a bakery, a beer and wine section, and house-made tortillas. While many other H-E-B locations have freshly made tortillas, the Walnut Avenue location previously did not have room to make them, Segler said.
The store is also expected to include a Healthy Living section that will be stocked with bulk goods and options for dietary restrictions, Segler said, and international sections will be more tailored to customers.
"We get to really look at some of our [items] and say, 'OK, well, in New Braunfels, let's look at the German set, and let's see what are some of those different offerings we can have as well,'" Segler said.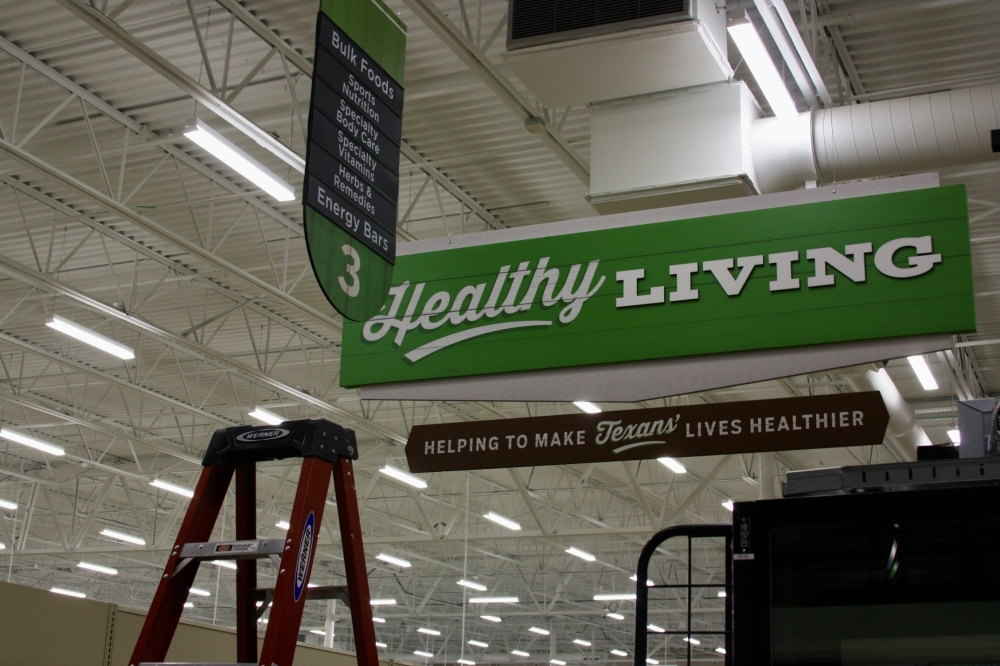 In addition to expanded food offerings, the location will include a Texas Backyard section where customers can find gardening and outdoor items. Plans are also underway to construct a new gas station on the property, Bedingfield said.
Once the store is complete, the original building will be demolished to make space for the parking lot.
Until the parking lot is complete, the pharmacy will not offer drive-thru services, but customers will be able to pick up medications through curbside pickup, she said. Eventually the store will have 26 curbside parking spaces.
"That's a growing part of our business, [that] aspect of people just wanting to save time and order all of this stuff online," Segler said.
Though the curbside program was launched in 2015, Segler said it only recently became more popular, and many stores, such as the Walnut store, did not have designated spaces to stage curbside orders.
"We were kind of retrofitting curbside into H-E-Bs and trying to figure out where were they going to live," Segler said. "Now we're building the space for them because we know it's such a big part of our business today."
The store will also be the first in New Braunfels to have a licensed nutritionist operating inside the store, Segler said. Customers and staff will have access to the nutritionist's services, including meal-planning assistance and guidance on eating healthy.
Ahead of the planned opening later this spring, H-E-B is in the process of hiring 150 new employees to join the current staff who will make the transition from the old store, Segler said.
"It's going to be a bittersweet nostalgia," she said of leaving the old building. "But this is something that our customers and our partners are extremely excited for."