After being used by the New Braunfels Fire Department for training exercises Jan. 30, the shopping center connected to the H-E-B on Walnut Ave. has been reduced to rubble.
Originally opened in 1994, the store is located at 651 S. Walnut Ave., New Braunfels, and is one of three H-E-B locations in the city.
In late 2020, tenants of the adjoining shopping center, including T-Mobile and Sally Beauty, moved to a newly constructed building at 665 S. Walnut Ave., New Braunfels, and to other locations throughout the city.
On Jan. 29, the New Braunfels Fire Department announced that it would be conducting training activities in the empty retail space.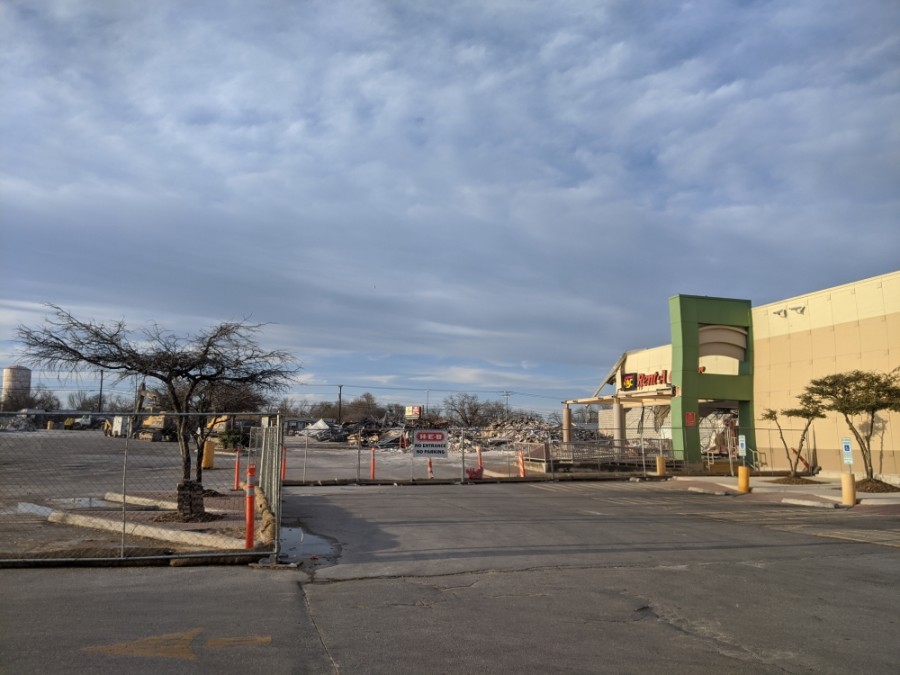 After the training exercises concluded, the structure and a gas station that was located on the same property were demolished to begin an expansion project for the store.
The roughly 76,000-square-foot grocery store will be enlarged to 110,000 square feet, according to H-E-B representative Julie Bedingfield.
According to a filing with the Texas Department of Licensing and Regulation, the project is anticipated to cost $17.5 million, and an additional $1.6 million is allocated for the construction of a new fuel station.
Work on the store is expected to be completed in late 2021, according to the filing, and work on the fuel station is slated to begin in summer 2022.
Bedingfield declined to comment as to whether the store would close at any point during construction, and H-E-B has yet to announce if the location will become an H-E-B Plus.