The Texas Senate should dismiss the impeachment case against suspended Attorney General Ken Paxton, his lawyers said on June 7.
Tony Buzbee, the Houston attorney leading Paxton's legal defense team, said the
20 articles of impeachment
against his client are "worthless and weak." The Texas House
impeached Paxton with a 121-23 vote
on May 27.
"Ken Paxton will never—never—be convicted by the Senate," Buzbee said during a news conference at the Texas GOP headquarters in Austin. "Not on this evidence. Not with this record."
Paxton is accused of bribery, conspiracy, misuse of public funds, retaliation against former employees and more. The House General Investigating Committee began looking into Paxton's alleged abuse of office after he asked the Texas Legislature to use taxpayer money to pay for a $3.3 million settlement between Paxton and four of his former staffers.
Paxton is suspended without pay pending action by the Senate. Former Secretary of State John Scott was
appointed to serve as interim attorney general
on May 31.
Buzbee said the Senate should not even consider the evidence presented by the House. But if the case goes to trial, "then we are girded up for a fight," he said.
The defense team has identified 66 witnesses to question during the trial, alongside thousands of evidential documents.
"​​The whole thing's a sham engineered by someone with a personal vendetta against Attorney General Paxton," Buzbee said. "And if it takes us a year to show that, then we'll take a year to do it."
A date has not been set for the trial, but state senators agreed to begin proceedings by Aug. 28.
Also on Paxton's defense team is Dan Cogdell, a Houston criminal defense attorney. Cogdell also represents Paxton in his ongoing state securities fraud case.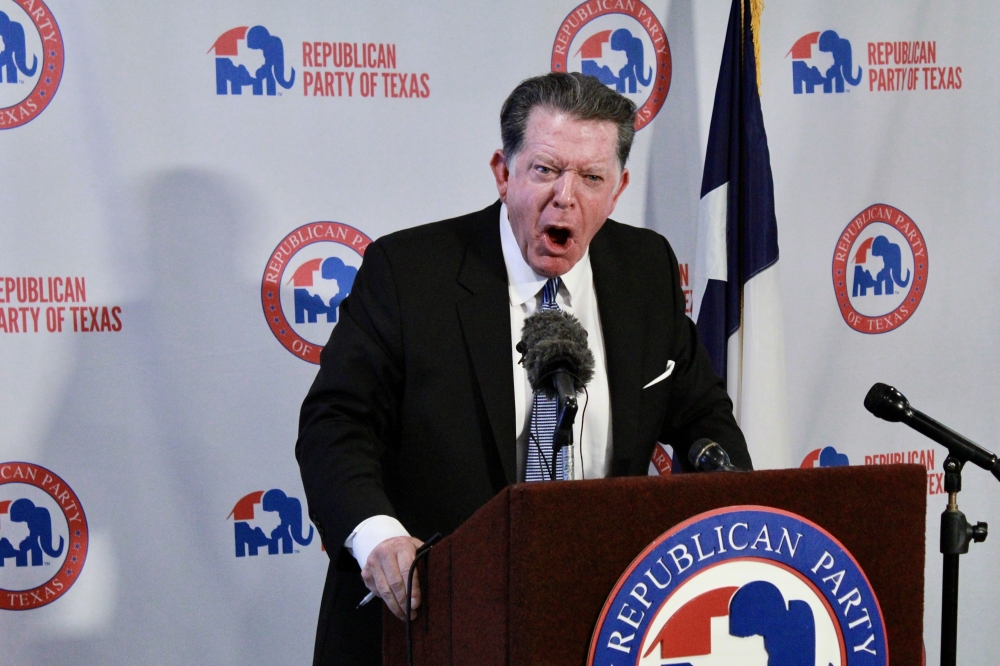 High-powered Houston lawyers will be on both sides of the courtroom during the impeachment trial. Buzbee and Cogdell are set to face off against
Dick DeGuerin and Rusty Hardin
, who will prosecute the third-term attorney general.
"Paxton is innocent of these accusations," Cogdell said. "Let's not let that get lost in the weeds. He is absolutely 100% innocent."
Many of Paxton's supporters have cited procedural concerns rather than asserting his innocence. Some House lawmakers who voted against the impeachment criticized the fact that most of the deliberations happened behind closed doors and that Paxton did not get to speak in front of the House.
Buzbee described the House investigation and vote as a "drive-by shooting on a holiday weekend to politically assassinate" the attorney general.
Seasoned attorneys
All four lawyers have represented prominent clients throughout their careers.
Buzbee
previously defended former Texas Gov. Rick Perry against criminal charges, which were later dropped. He also filed a $750 million lawsuit on behalf of people who were killed or injured during the Astroworld Festival in 2021.
Cogdell
is known for his defense of Clive Doyle, who led the Branch Davidian cult in Waco after its former leader was killed in a 51-day siege.
DeGuerin
represented David Koresh, who led the cult before his death. He has also defended convicted murderer Robert Durst and former Texas Rep. Tom DeLay.
Hardin
has represented a variety of athletes, celebrities and corporations. He also served as a trial lawyer in the Whitewater investigation into Bill and Hillary Clinton.
"I promise you, it is 10 times worse than [what] has been public and than you think," Hardin said of the allegations and evidence against Paxton at a June 1 news conference.