Community First Village, the master-planned development in Northeast Austin built to permanently house hundreds of formerly homeless individuals, is set to more than triple in size in the coming years through a multiphase expansion announced April 14.
Officials with Mobile Loaves & Fishes, the nonprofit behind the village, which now houses more than 220 residents, were joined by Austin Mayor Steve Adler and Travis County Judge Andy Brown for the unveiling of Community First Village's planned third and fourth neighborhood phases.
"This represents our most significant expansion yet, including two new phases of Community First Village," MLF President Amber Fogarty said. "This will bring the total of all four phases to 1,900 homes focused on bringing our friends who have experienced long-term homelessness into a supportive community alongside our missional neighbors who are here to love and care for our friends, alongside all of you and this wonderful Mobile Loaves & Fishes team."
The village currently sits on 51 acres of land off of Hog Eye Road and is home to dozens of RVs and microhomes for permanent residents. The neighborhood also features several community resource spaces and programming centers alongside for-rent suites for outside visitors who want to experience life at the village firsthand. Development of the village's second phase, which includes hundreds of homesites as well as new cooking and cleaning facilities and gardening and entrepreneurship centers, is now underway.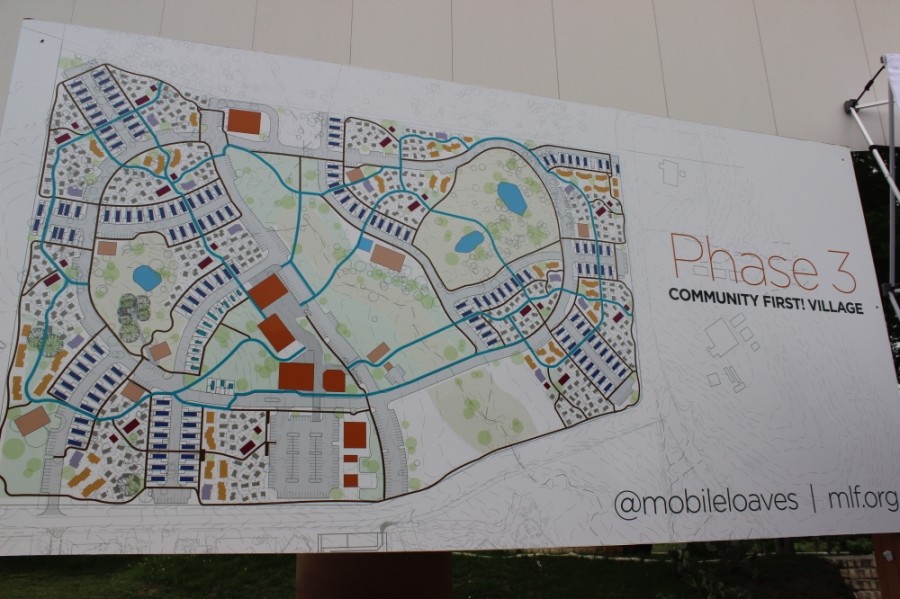 The third and fourth phases announced April 14 are expected to begin development next summer and will be completed on a two-year timeline, according to MLF founder and CEO Alan Graham. The expansions will add a total of 1,400 new microhomes and community facilities between 127 acres on two sites: one on Hog Eye Road across from the village's current location in northeast Travis County, and one to the south on Burleson Road near Onion Creek.
MLF said the expansions are made possible with land gifted through Tito's Handmade Vodka's "Love, Tito's" philanthropy program.
In addition to the new housing space, Graham told
Community Impact Newspaper
that the expansions will focus on the "weird and delightful" elements that have contributed to the village's sense of community so far, as well as on facilities aimed at addressing loss of family, which MLF has identified as a key initiator of homelessness.
"We're going to be building off of what we've learned here," he said. "There will always be farming and food production. There will be gathering spaces. ... The No. 1 conduit that connects you and I, human to human, heart to heart, is food. And we've known that from the very beginning."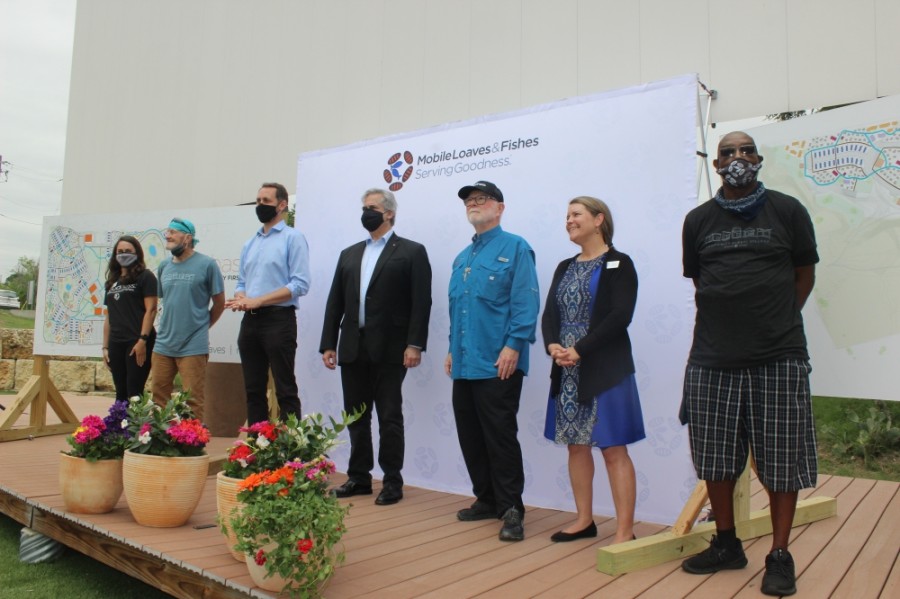 In prepared remarks, Adler and Brown both tied the homelessness mitigation work underway at MLF and Community First to the broader Greater Austin and Travis County community.
"The love in action ... is not only a story about this place. I really do believe it is about Austin as a community and as a city. ... I also believe that our city and each of us, individually, should be judged by how we support the most vulnerable among us, collectively and individually," Adler said. "I think that's what Community First Village is about. It's a vital part of the puzzle when it comes to addressing the diverse needs of our neighbors that are experiencing homelessness."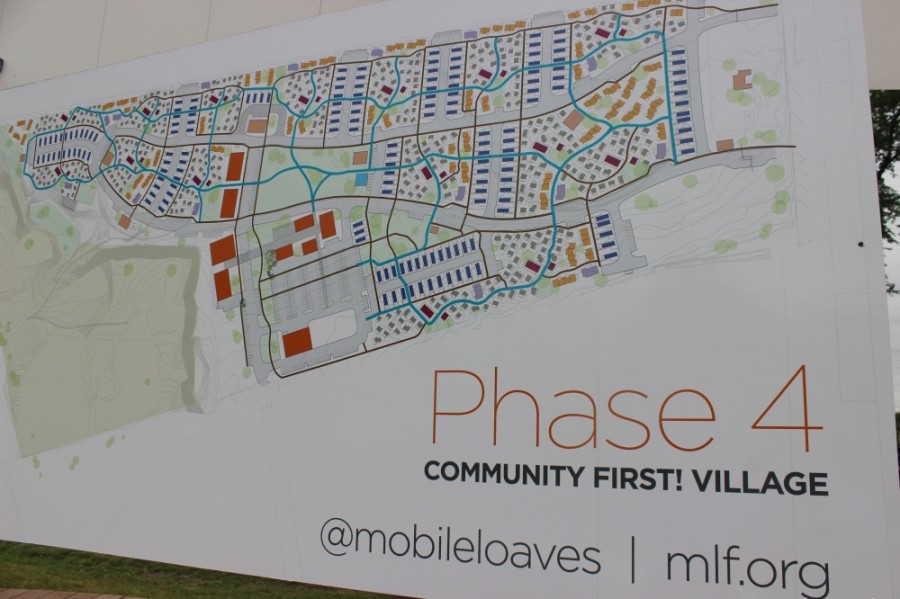 Brown noted the link between the situations of people living on the streets and the criminalization of homelessness, which he said is a focus of Travis County administrators.
"As we all know, homelessness is tied to so much in our community, but we also know that chronic homelessness is especially intertwined to the criminal justice system," he said. "We at Travis County and in Travis County continue to work on solutions to combat homelessness and divert people from our jails, and I celebrate this community's expansion as a key part of that combined effort that we're all working toward to make Travis County and Austin a better place."
Following the nonprofit's expansion presentation, village resident and community chef D'Juan Davis highlighted his "unbelievable" experience living at the development, where he moved after he toured the neighborhood while experiencing homelessness himself. Davis said he has now lived and worked at the village for more than two years after being homeless for around two years before that, and he encouraged anyone in need of a place to stay to consider Community First Village as an option.
"People of all races, color, ethnicities or whatever can come live in a place like this, be able to afford and be able to have money left over," he said. "If you're homeless and need a place—[if] you're chronically homeless, we'll welcome you. And don't be afraid. Don't be ashamed. Come here. We have open arms for whoever's homeless. This is going to be the wave to the future right here. I'm aboard. I hope everyone else will get on board."