Los Angeles-based commercial real estate investment trust Kilroy Realty Corp. announced its move into the Austin market June 16 with its purchase of Indeed Tower downtown.
The 36-story building located at the intersection of W. Sixth and Colorado streets sold for $580 million, Kilroy said in a statement, in an acquisition expected to close later this month. Kilroy announced the purchase alongside separate transactions in San Diego and Bellevue, Washington.
"I can't overstate how well Indeed Tower fits with our strategic and property objectives. It is arguably the best building in Austin, is in one of the best locations, provides us with scale that will support future growth, is anchored by an investment grade technology tenant and provides a value-add opportunity through lease-up in an office market that is strengthening," Kilroy chairman and CEO John Kilroy said in a statement.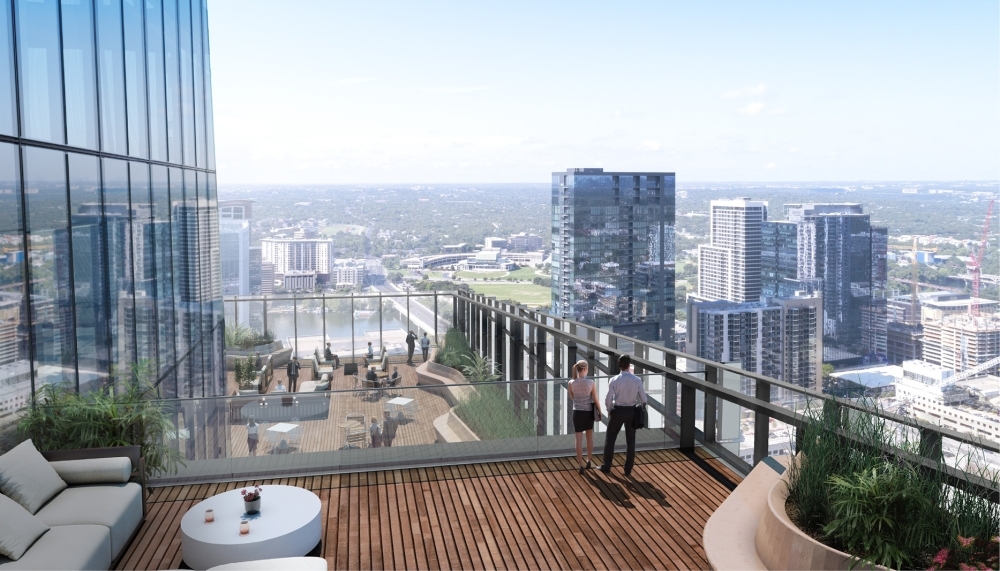 The approximately 730-square-foot Indeed Tower was completed in May and is now 57% leased, with around 42% leased by Indeed.com. In addition to office space, the tower also features outdoor deck space and a private park in addition to amenities such as fitness and conference centers. The tower's first move-ins are expected in late 2021, according to Kilroy. 310-481-8400.
www.kilroyrealty.com