Hundreds of Austinites met on Trinity Street May 3 to celebrate the groundbreaking of
The Confluence at Waterloo Greenway
, the second of a three-phase project that will connect 35 acres of green space along Waller Creek in downtown Austin.
Project area
The second phase, called The Confluence, will extend from Fourth Street to Lady Bird Lake. The trail system will meander through a "cultural epicenter" of Austin, according to Waterloo Greenway, as it will sit next to Palm Park, the Rainey Street Historic District, the Emma S. Barrientos Mexican American Cultural Center, the Austin Convention Center, Brush Square Park, and the Butler Hike and Bike Trail.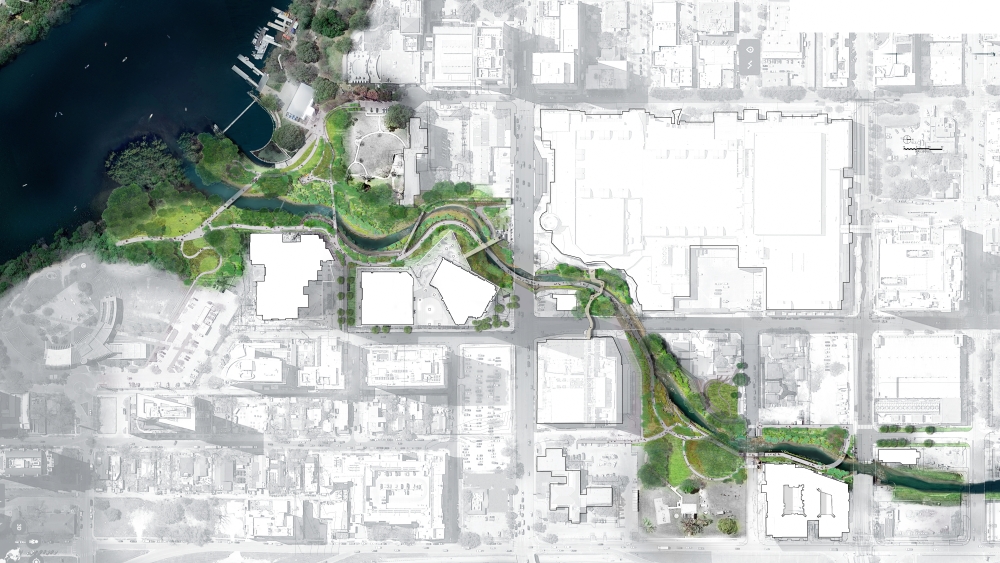 The timeline
Construction for The Confluence began in May, and the project is expected to be complete at the end of 2025.
Residents can expect Waller Creek and the trails along the creek between Fourth Street and Lady Bird Lake to be closed during construction. The western half of Palm Park will also be closed during construction; however, the existing playground will remain open. The Butler Trail across Waller Creek will remain open with temporary reroutes, according to Waterloo Greenway.
The cost
The
Waterloo Greenway Conservancy
has secured $12 million in funding for The Confluence from public and nonprofit sources, and it is still seeking an additional $10 million for the project.
What's new in Phase 2?
1,550 new trees planted
200,000 mature plants
Three suspension bridges
An 800-foot boardwalk under Cesar Chavez Street
A biofiltration pond that uses organic filtration to remove pollutants and manage stormwater runoff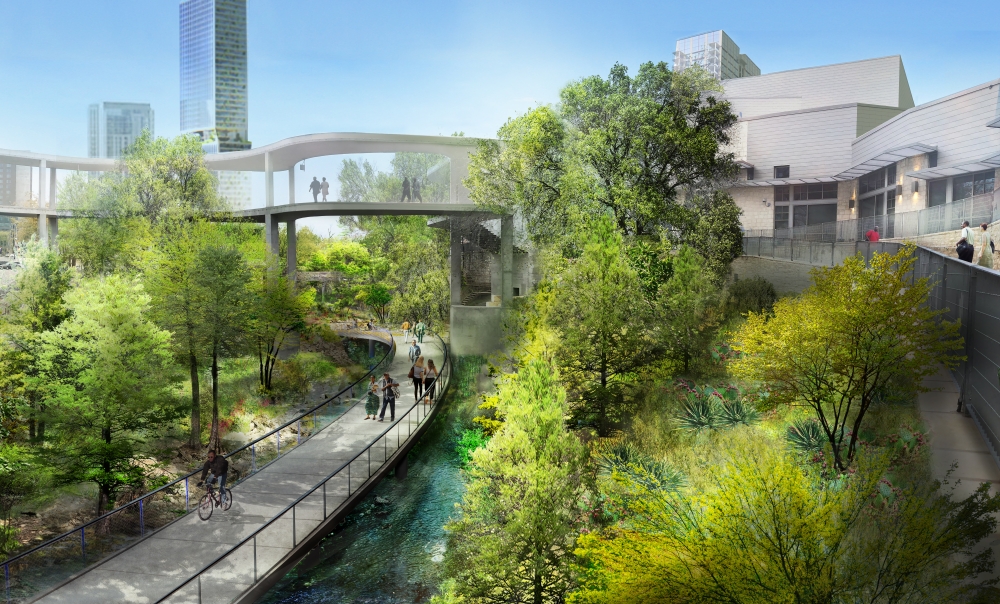 Quote of note:
"In the pandemic, we all learned how much we need the renewal of our natural spaces," said Lynne Dobson, a philanthropist and donor of the Waterloo Greenway Conservancy. "The natural world provides such restoration with all the robust growth in our downtown. We must create and steward our national treasures and keep them accessible. Everyone's equal on the trail."
Get involved
Residents can click
here
to receive construction updates and more information on how to get involved with the project.