Developers behind The Linden Residences, a 28-story tower in the northern portion of downtown Austin, marked the high-rise's topping out Jan. 25 ahead of its completion later this year.
The project is located at 317 W. 17th St., described by developers Reger Holdings LLC and Armenia Group as "the point where old Austin meets new Austin." The tower takes its name from 17th—formerly Linden—Street, and is the first new residential high-rise to rise between The University of Texas and the core downtown skyline in decades.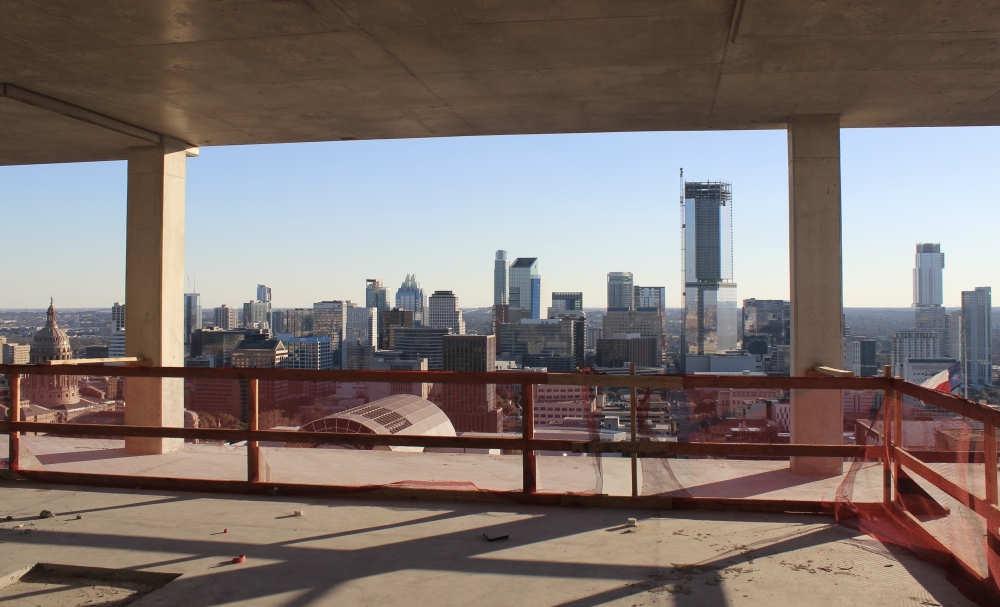 "Topping out the newest tower in the arts district right on schedule is a credit to the project management of Bartlett Cocke and CPM Texas, and we are excited to celebrate this milestone with all of our project partners," DEN partner Bailey Tipps said in a statement.
The 180,000-square-foot tower plan includes a nine-story base and parking garage, a 10th-floor amenity deck, and more than a dozen residential floors. The Linden will feature 117 one-, two- and three-bedroom units as well as 5,000 square feet of retail space on the ground floor.
The final beam of the 330-foot tower was laid in December, according to DEN Property Group, and move-ins will begin after construction wraps up in late 2023.