City Council voted for a reboot of an Austin Police Department data collection program while leaving city voters with the final say on new policy proposals regarding police oversight and officer disciplinary records.
The updates came from council's consideration of a citizen petition supporting the Austin Police Oversight Act, which
proposed changes
to the authority and operations of the city's Office of Police Oversight and officer complaint process. Officials also reached a final decision on the return of APD's automated licence plate reader, or ALPR, program following
discussions that stretched on
through the summer.
Oversight update voted down, election to come
Following a citizen-initiated
petition process
that brought the proposal to council, officials voted 7-4 against codifying the Austin Police Oversight Act and instead ordered the
measure
to be added to the city's May 6, 2023 election ballot. Council members Natasha Harper-Madison, Ann Kitchen, Vanessa Fuentes and Paige Ellis were in favor of codifying the changes Sept. 15.
The oversight act was promoted by the political group Equity Action, which gathered more than 32,000 signatures for its petition in favor of the measure. Given that the city's validation of that petition was not completed until Sept. 7, weeks after this November's election filing deadline, council was faced with the choice of either passing the act or letting city voters take on the issue next spring.
Equity Action and police reform advocates had pushed in recent weeks for council to approve the ordinance, in part given the timing surrounding the city's contract negotiations with the Austin Police Association. Waiting for residents to potentially pass the act in spring 2023 could keep the measure's contents out of the next police labor agreement, they said, meaning the changes may not be implemented until that contract expires several years down the line.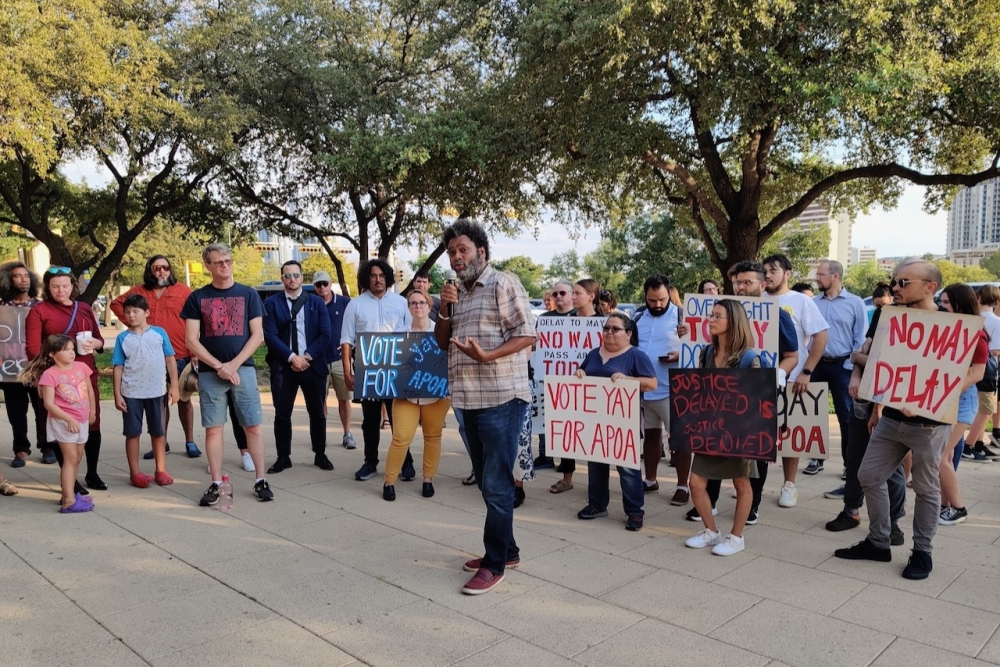 "We know that we have a serious issue with real harm caused by Austin police not being held to account. We know that our oversight and accountability and transparency systems are lacking," Equity Action President Chris Harris said at a rally ahead of council's vote. "We've put together this ordinance to set an accountability and oversight system in place that will be consistent, and very, very importantly, cannot be weakened or taken away by the future police contracts."
A majority of council said they agreed with the overall thrust of the act. However, many said they were worried about the legality of the policy as well as the Texas Legislature's potential response if it were passed only by city officials. Several members also said enacting the ordinance through a citywide vote would leave Austin on stronger footing than by taking it on themselves.
"The policy I completely support. I think it's the political strategy moving forward of not just, 'How do we pass this?' Because we've passed things before only to see them undone," District 4 Council Member Chito Vela said. "The question is, 'How do we pass things and make them endure in a situation where we are frequently locking horns with the state government over the policies that we try to implement in Austin?'"
Council also approved an accompanying measure to ensure current police pay and benefits remain in place through the May election if labor negotiations extend into next year.
Data collection returns
Council also approved an amended version of District 6 Council Member Mackenzie Kelly's resolution to once again fund APD's ALPR program. The move, which Vela, Harper-Madison, Fuentes and Mayor Steve Adler voted against, will dedicate $114,775 toward the ALPR program.
Kelly has said she pushed to reactivate the program given Austin police's need for a crime-fighting tool that could help solve cases ranging from kidnappings to auto thefts. Several local, state and national law enforcement groups including APD and its union supported putting ALPRs back in use.
ALPRs proved to be a divisive issue that brought dozens of residents to City Hall this month and split members of council over the best path forward on the proposal. Vela led opposition on the dais given his reservations about the mass surveillance program's effects on Austinites' privacy and civil liberties, and the security of license plate data.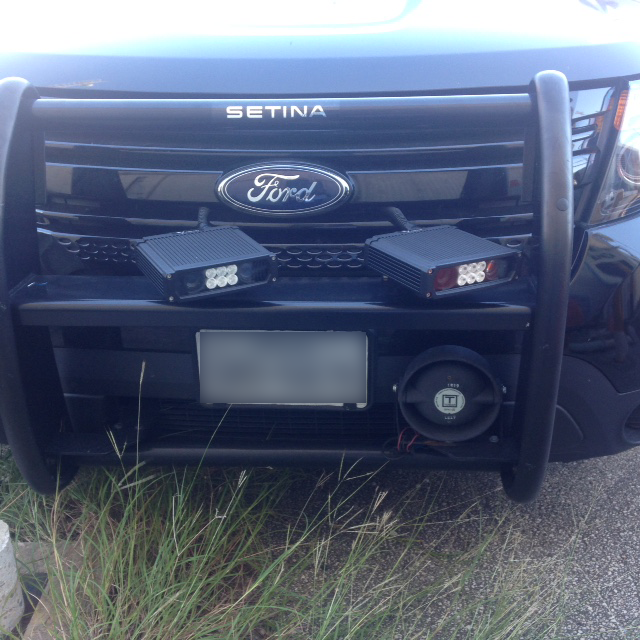 Commentary from the many community members and organizations who turned out to speak on the issue in recent weeks has largely followed issues raised by Kelly and Vela. Residents in favor of seeing the ALPRs return cited public safety worries and providing APD with appropriate resources as reasons to once again grant police with the data tool. Supporters also pointed to the presence of privately operated cameras and location-tracking devices that are already commonplace throughout the city and state.
Those against the concept said they opposed an expansion of mass surveillance and police powers in the city. Concerns also centered on the potential that the program could end up disproportionately affecting minority and immigrant residents, as well as those seeking reproductive health care.
The final version of Kelly's resolution passed with a range of amendments from Vela covering guidelines for APD's data-sharing with other law enforcement agencies, the types of investigations that might involve ALPRs, data security practices and a program audit.
While both members said they appreciated a collaboration that strengthened the item overall, a final sticking point ended up being the length of time that APD can keep license plate data on hand. Vela's ask for a 3-minute retention timeframe narrowly failed 5-6 and the resolution passed with a 30-day limit.
Police ALPRs will now return as a one-year pilot program subject to council review and possible renewal in fiscal year 2023-24. APD Chief Joseph Chacon also said the department will provide public briefings on the initiative over the coming months, and the program will be audited before it is potentially continued.