Former Austin mayor and Travis County commissioner Bruce Todd died Dec. 25 at the age of 72.
Todd's political pursuits included planning for growth in Austin and Travis County through the 1980s and 1990s with focuses in business recruitment, infrastructure improvements and environmental preservation. Todd served as a county commissioner for a total of five years and spent six years as Austin's mayor.
Several sitting City Council members including Mayor Steve Adler commented on Todd's death and his service to the city over the Christmas holiday weekend.
"Mayor Bruce Todd was one of our generation's greatest local public servants. He did so much in so many different roles. I'll personally miss his kindness and support. Today, Austin and Travis County are embracing Elizabeth and celebrating Mayor Todd," Adler said in a Dec. 25 tweet.
City Manager Spencer Cronk also credited Todd's work for the city.
"Just as so many in our community, the city joins in grieving the loss of former Mayor Bruce Todd who served with honor and distinction. We have the utmost respect and appreciation for his service and his dedication to making Austin a better community for all," Cronk said in a statement.
Todd was born in Breckenridge in December 1949 and moved to Austin in the late 1960s to attend the University of Texas. He also found work at the city municipal court. After graduating from UT, Todd went on to practice accounting until 1986 when he began pursuing political office.
Todd was elected as Travis County's Precinct 2 commissioner in 1986 and served his first term in that role from 1987-91. Todd's focuses as a county commissioner included supporting the area's economic growth, natural preservation and consolidating county operations.
After Todd's friend and former Austin Mayor C. Lee Cooke decided not to seek a second term with the city in 1991, Todd entered the mayoral race and eventually won in a runoff election. He went on to win re-election for a second term in another runoff in June 1994.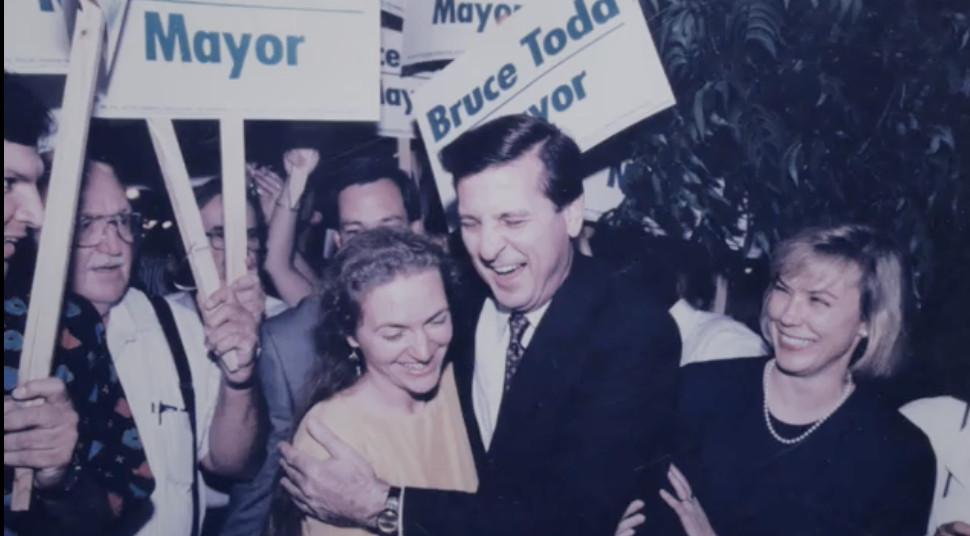 Among Todd's policy accomplishments as mayor were corporate recruitments and expansions in the city including AMD, Applied Materials, Motorola and Samsung Austin Semiconductor. He also pushed for the establishment of the Balcones Canyonlands Conservation Preserve on the city's western edge, participated in planning and campaigning for the relocation of Austin's airport to the former Bergstrom Air Force Base, and backed a smoking ban in city bars and restaurants.
Todd was succeeded in 1997 by Kirk Watson, who credited Todd's character on social media after his death.
"A very good guy. A person with great optimism and found happiness in helping others. And he was quick to laugh with gusto," Watson said in a Dec. 25 tweet.
After his two-term stint as mayor, Todd went on to found Bruce Todd Public Affairs and the state rail relocation group Rail Relo NOW. Todd returned to the political sphere in 2013, when he was appointed to once again serve as Travis County's Precinct 2 commissioner due to a vacancy on the court.
Todd died Dec. 25 due to Lewy Body disease complications. He is survived by his wife, Elizabeth Christian; son, Jeremy Todd; and stepdaughter, Alexandra Rose, as well as five siblings and their families.