Mohawk Austin, a Red River Cultural District staple, opened its doors to visitors and guests for the first time in over a year May 27, representing the latest reawakening in one of Austin's live music hubs as visitors and good vibes gradually make their return throughout downtown.
As with many members of the city's music scene, Mohawk's road back to regular operations was not an easy one. Through the pandemic, Mohawk saw most of its revenue deflated and staff laid off, and during its closure, the venue also had to contend with the struggle of securing and waiting for the arrival of its share of targeted relief dollars.
After a prolonged closure, however, Mohawk's management saw the opportunity to begin their return this May, joining other venues that were closed or operated at low capacity for months. With funding now trickling in and eager patrons ready to return this spring, Mohawk was also able to welcome back one of its former employees to manage the bar's reopening, including its sold-out performance for dozens of guests the evening of May 27.
"Being laid off from a place like this is so significant because this is fundamentally—it becomes a part of who you are," Mohawk manager Jeanette Gregor said. "I get to step back into my home, my family and my profession knowing that I'm valued by not just the music community. ... Our local, state and federal government cares about bartenders and stagehands and musicians and a bunch of rock-and-rollers that are about to put on a really, really good show."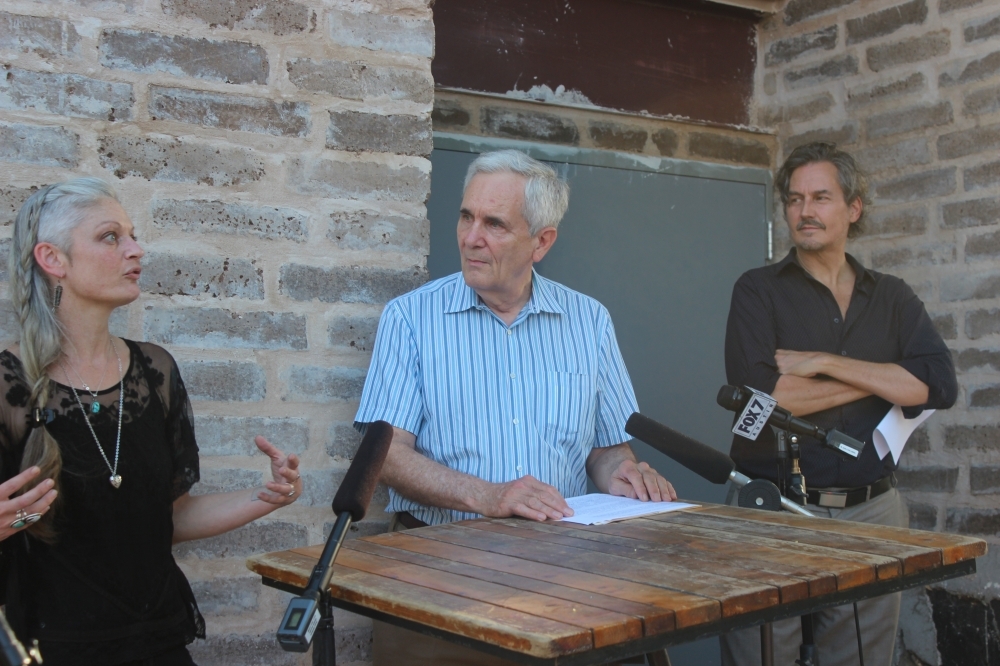 Before acts The Tender Things and Heartless Bastards took the stage, U.S. Rep. Lloyd Doggett, D-Austin, spoke about the policy and governmental challenges Austin venues faced over the past year in securing emergency funding to stay in business and keep staff paid. While hundreds of millions of dollars have been allocated to the arts scene as part of COVID-19 recovery actions from the city to national levels, Doggett said the pace of those funding rollouts and additional considerations surrounding unemployment and public health remain top needs for the industry as it rebuilds this year.
"The federal funds we've approved, seeing that actually get in the hands of businesses like the Mohawk is the next thing because it's not quite here. ... The other thing is the work for unemployed musicians," he said. "We'll be doing all we can to support Austin music, and with the return of [the Austin City Limits Music Festival], I think things will start beginning to look like they once did. I'm sure there are some venues that have gone under, and hopefully some of them can be revived."
Signs of those closures, or of businesses and venues that have yet to arrive at a reopening date, are still prevalent throughout downtown. According to data compiled by the city and the Downtown Austin Alliance, more than 16% of Austin's dozens of downtown venues operating prior to the COVID-19 pandemic have permanently closed as the local entertainment industry lost nearly one-fifth of its workers as of late 2020. However, with spaces such as the Mohawk once again welcoming guests on a regular basis alongside a combination of warmer weather, rising vaccinations and growing public confidence in venturing out, downtown advocates and operators are seeing signs that vital in-person visits could once again be ramping up this summer.
"People are not just driving to a downtown store; they're coming to downtown as a destination; they're wandering around. ... Without that daily foot traffic, it's been a real struggle for these small businesses and live music venues," said Julie Fitch, the Downtown Alliance's chief operating officer, earlier in May. "We're very pleased to see that that pedestrian traffic is coming back up especially on the weekends right now, so that's really been helpful to those businesses who are looking for customers to start popping in again."
Through early May, that trend was picking up. Data provided by the Downtown Alliance points to an uptick in Saturday foot traffic throughout some of Central Austin's cultural hot spots that in some cases had eclipsed prepandemic levels with thousands of visits every weekend. On Red River Street on May 27, Mohawk's inaugural 2021 crowd was lined up well ahead of showtime, and nearby neighbors including Stubb's Bar-B-Q and Cheer Up Charlies saw steady streams of guests and concertgoers gathering through the evening.
Even as crowds hit the town again, Doggett also said continued health considerations remain important for venues and cultural areas as vaccinations and COVID-19 safety procedures could be key for venues not only getting, but staying, open. Those concerns and the pending distribution of federal and local government allocations also remain for the many venues, artists and workers still in need.
But even with operations not yet back to prepandemic norms, the view by attendees at May 27's reopening, including Pat Buchta, executive director and vice president at the Austin Texas Musicians nonprofit, was a more hopeful one after a year-plus of seeing darkened stages and empty bars.
"As we open the doors to live music in Austin once again, let me just acknowledge what it took to get here: a lot of blood, sweat and tears to ensure that musicians make it through until the lights come back on again. And that music venues are still here when the time comes, and that time is now," Buchta said.