When husband and wife duo Randy and Cindy Smith quit their jobs to open The FrameSmith in 1983, they had no idea of the lasting legacy they'd build in Dallas.
What they did have was a newborn baby, a bit of woodworking experience and a dream. Four decades later,
The FrameSmith
is still family-owned—but now, Randy and Cindy's daughter, Jessica, owns the business.
"My dad had all the tools, so he just started making things," Jessica said. "They were just a young couple with a lot of hopes and dreams and now 40 years later, they're retired and I'm carrying on their legacy."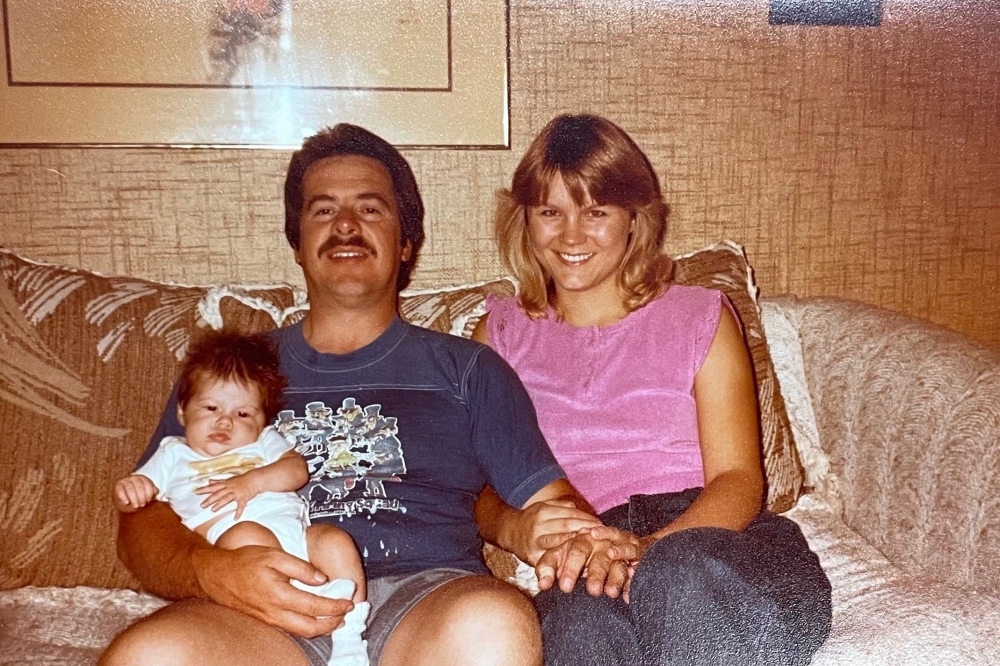 The secret to 40 years of success? Jessica said for her parents, success was having distinct roles: Randy did the woodworking, and Cindy did the bookkeeping. Jessica said that worked well for her parents and ensured harmony both at work and at home.
She takes a bit of a different approach, and works alongside her employees in all aspects of business ownership and operation.
"I like to say I'm like the 'Chief Everything Officer," she said. " ... It's a little bit of a hybrid of what my mom and dad used to do, and I love that I don't do the same thing every day. If I get tired doing accounting and office work, I can go create a picture frame or help a customer."
The FrameSmith performs all of its work in-house and does not send customers' items off to another location. Jessica said this is one of the unique features of the business and helps customers feel more comfortable leaving their items at the store.
"We really pride ourselves on the customer service and the quality, and I think that's attributed to our longevity," she said. "And we have a shop dog; my dog Reggie comes to work. He's sleeping in the gallery. He's the 'Chief Napping Officer' and he takes big pride in his job."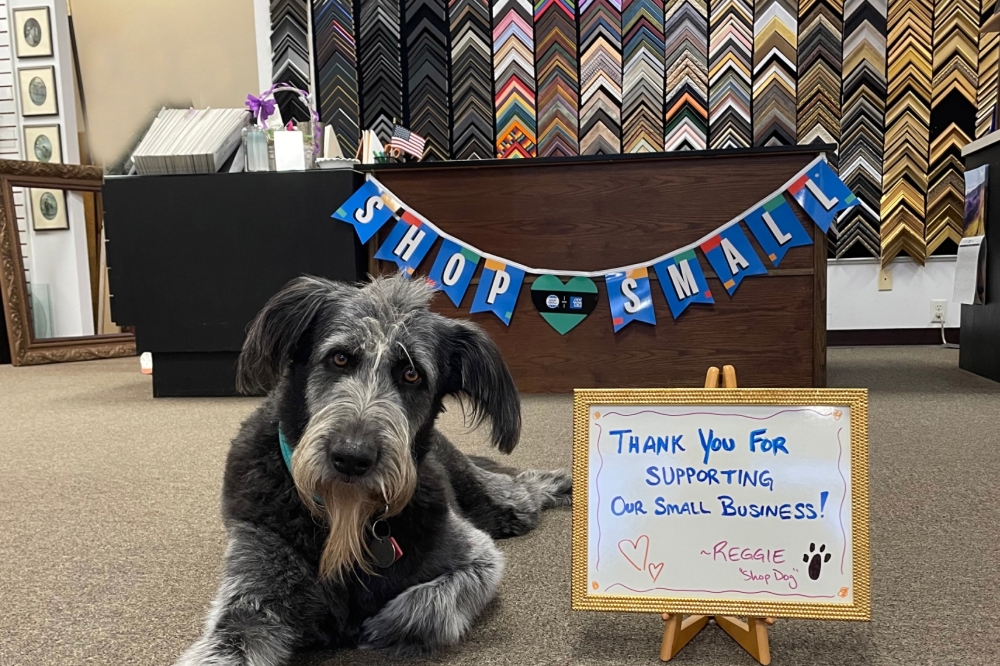 In addition to enjoying a napping Reggie and the assurance that their items are in good hands, customers can find the perfect complement to their artwork with a design counter consultation. Jessica puts frame samples next to clients' pieces and helps them find the color and aesthetic to match what they're looking for.
"Custom framing is fun," she said. "We're here to guide them through the process and teach them that there are no dumb questions."
Jessica said The FrameSmith's customers have been a large factor in the business's success, and some have known her since the shop's opening. Over the years, she's built personal relationships with her clients and always wants to make sure they're happy with the final product.
"We have customers that have known me since I was little ... [and creating these pieces] is a personal thing, because I'm in people's homes, even though I'm not physically there," she said. "What I create is in their home and handling a delicate personal item like a great-grandfather's war items means a lot to that person."
For anyone looking to get something framed, Jessica said to not be intimidated by the number of options. She recommends that customers choose their frame for the art itself, instead of matching it to the color of their walls or pillows.
"You never know when you'll move or redecorate," she said. "But if the art is great and you feel drawn to the design and the frame ... It's going to look great in any space you decide to put it in because it's already cultivated to your tastes."
In Jessica's hybrid role as a "Chief Everything Officer," her day-to-day operations vary. However, one thing that always remains the same is the love for her job and dedication to her customers.
"It's exciting to be able to carry on the legacy, and the fact that I really enjoy it, too," she said. "I miss working with my parents every day now that they're retired, but they're still very much involved. And I can always kind of call them, like my lifeline, so that's great. I love that."
The above story was produced by Summer El-Shahawy with Community Impact's Storytelling team with information solely provided by the local business as part of their "sponsored content" purchase through our advertising team. Our integrity promise to our readers is to clearly identify all CI Storytelling posts so they are separate from the content decided upon, researched and written by our journalism department.