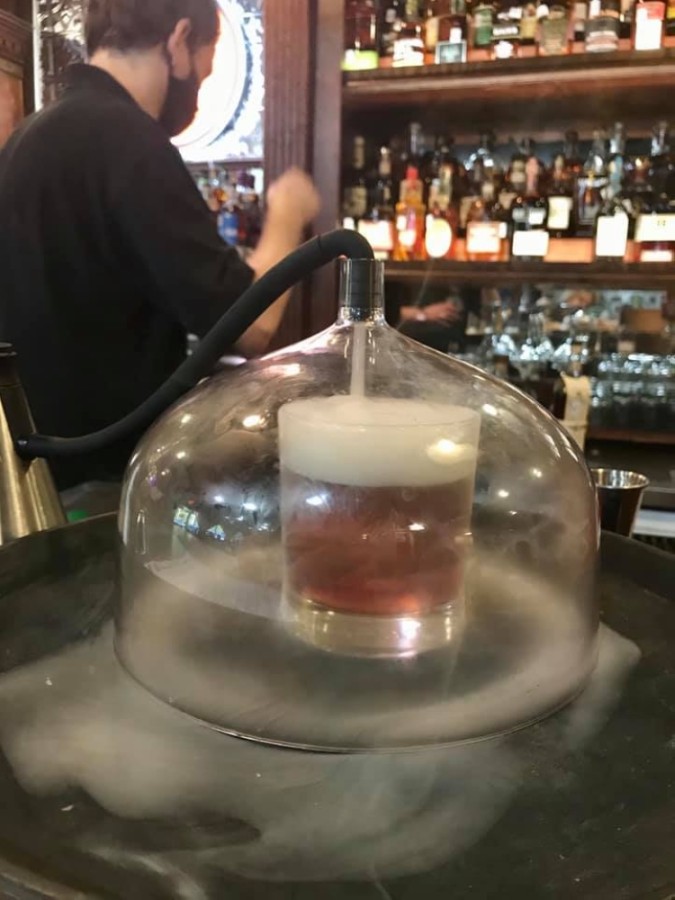 Dosey Doe Breakfast & BBQ launched its whiskey bar expansion in The Woodlands in early September.
The eatery's new bar concept features an array of whiskeys and bourbons from around the world and a variety of mixed drink options, including build-your-own Old-Fashioned cocktails. Drinks are available with four smoke options and are mixed with homemade flavored syrups, bitters and juices.
DDBBBQ, which
opened more than three years
ago at 2626 Research Forest Drive, The Woodlands, offers breakfast items including huevos rancheros, waffles, French toast and omelets alongside smoked meats, sandwiches and gumbo as well as coffee drinks and beans. The eatery's pub expansion also serves a new selection of bar appetizers. 832-823-4414.
www.doseydoe.com/bbq