Missouri City officials, along with representatives from the Missouri City Fire and Rescue Services department, broke ground on the city's sixth fire station March 24.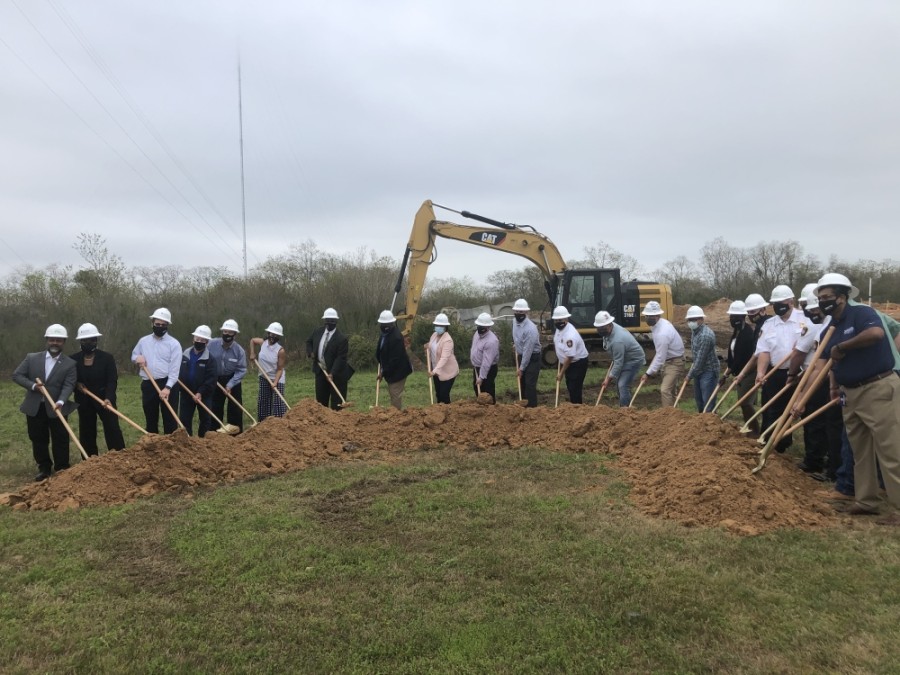 The $5.1 million station, which will be located at the intersection of Lake Olympia Parkway and Vicksburg Boulevard near the entrance to the Parks Edge neighborhood, will be completed in a year, Council Member Jeffrey Boney said.

"This is an exciting day for Missouri city as a whole, especially for District B," Boney said. "I am proud to serve with a council that understands and supports the need for this fire facility."

Once completed, Fire Station No. 6 will house one fire engine as well as firefighters, fire marshals, training and professional development staff, and administrative support staff. The two-story, 16,752-square-foot building will include an additional bay for emergency responder vehicles, staff living facilities, a kitchen, an emergency generator, storage and office space.

Sonya Brown-Marshall, the chair of the Missouri City Planning and Zoning Commission, cited increased development near the Fort Bend Parkway Toll Road, including the upcoming Amazon fulfillment center.
"But with new development that comes in, it also means that we need new facilities so that not only those new subdivisions and businesses that are coming in around us have the support that they need, but also the support that the existing infrastructure needs as well," Brown-Marshall said.
While the need for a future fire station was first identified under former Fire Chief Russell Sander, who served from 2006-16, a design committee was established in 2018. Land for the new fire station was donated by TerraMark Ventures developer Joel Scott.
Acting Fire Chief Mario Partida thanked current and former City Council members for their support of the project over the years.
"We're excited about this new station and the opportunity to serve the community from this new station," Partida said. "The addition of the station will help with our travel response times in reducing our travel distance to emergency incidents.