Recent Fort Bend ISD graduate Alyssa Le was awarded a $4,000 Don't Mess with Texas scholarship for her work with Elkins High School company Elkins Very Own.
Le will use the scholarship from the Texas Department of Transportation to continue her education at The University of Texas, where she will study entrepreneurship.
"I felt really honored to be selected as a scholarship winner because I think that I definitely think a lot of pride in what my company and what I, myself, have achieved for the environment, but there's definitely something special about someone else recognizing your work as well and seeing that your measurable impact is noticed by others," Le said.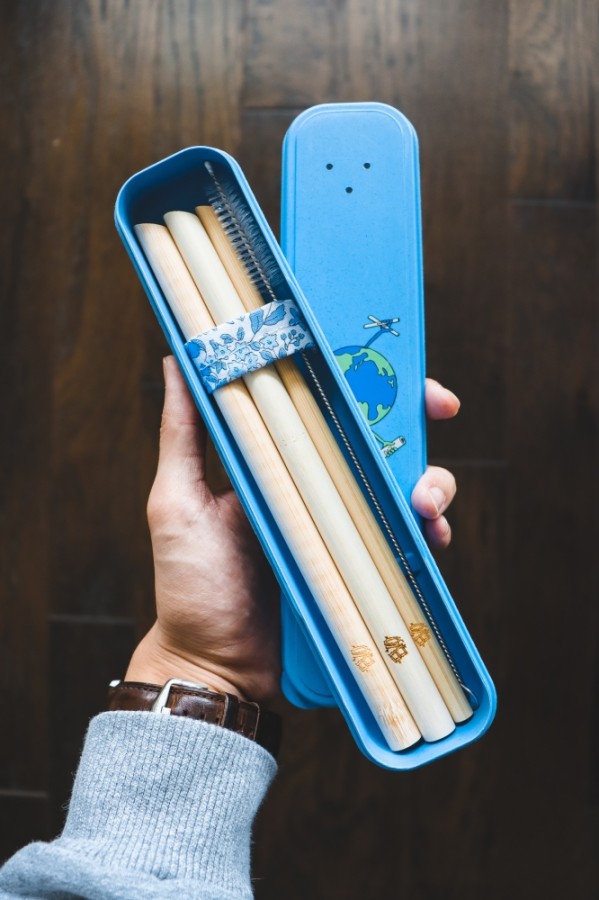 Over the last few years, EVO has researched and created reusable alternatives to plastic straws. This past year, the company made the ThreEVO, an eco-friendly straw kit that includes three custom bamboo straws, a wide-toothed bristle cleaner and a biodegradable wheat case, said Le, the company's CEO.
"Essentially this has been our mission to help lower the amount of plastic consumption in Texas and the Houston area," Le said. "We saw that plastic straws are the eighth-leading plastic pollutant, and we use them all the time. Especially high schoolers, we love going out to study, going out to hang out, so we really wanted to find a solution that would genuinely make an impact."
EVO is a Junior Achievement Company Program. According to the JA USA website, its programs aim to enhance students' understanding of economics and business.
In June, EVO was recognized as the JA National Company of the Year and as Southeast Texas Company of the Year.
While Le will not be able to directly participate in EVO next year, she said she hopes to stay connected to JA through the alumni program.
"I really believe in that organization's mission, and I really am attached to my high school company," Le said. "So I can't necessarily continue to be the CEO next year, but definitely I see myself as a mentor for those students that will be engaged in the program."
Le said at UT's McCombs School of Business she hopes to continue social entrepreneurship and work to solve problems in the community, particularly climate change, through future products or companies she builds.
"I definitely discovered my passion for entrepreneurship through the Junior Achievement program, and I really want to pursue as a career," Le said.
To learn more about EVO or to purchase the ThreEVO, visit
www.elkinsveryown.com
.