Fort Bend County Judge KP George announced the county is increasing the coronavirus threat level from orange to red, the highest level of community risk, during a Dec. 9 press conference.

While George said the heightened risk level does not come with additional stay-at-home orders or mandates, it should serve as a guideline for county residents. Under the "high community risk" threat level, people are advised to stay home, avoid all gatherings, practice good hygiene and wear face coverings.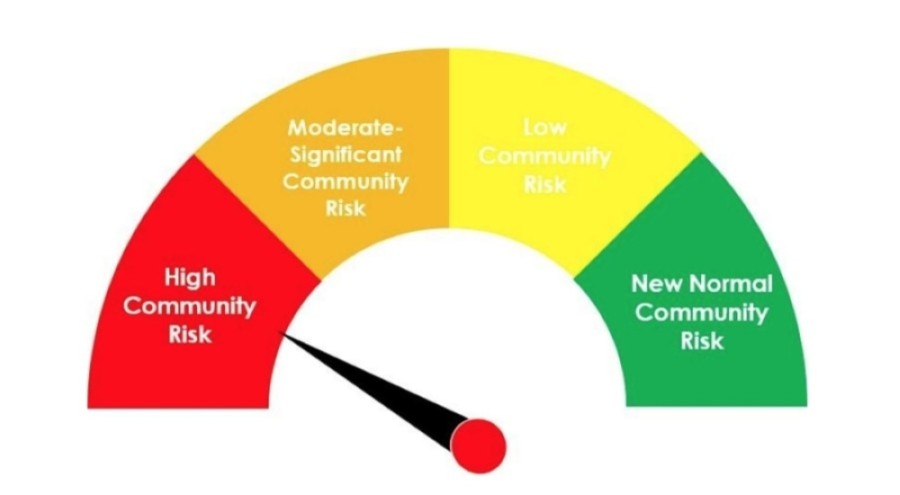 "One of the reasons we are making this announcement today is because we don't want to get there," George said. "The last thing I want to do is shut down our schools or any organizations in our county. This is more like a precaution. ... This is not an order."

Fort Bend County was previously under the high community risk level in July, but it was downgraded to a low-moderate level on Oct. 7.

Dr. Jacquelyn Minter, the director of Fort Bend County Health & Human Services and the local health authority, said in the past two weeks, the number of coronavirus cases in the county has increased by 5,000 from approximately 20,000 to 25,000.
As of Dec. 8, there are 25,156 confirmed coronavirus cases in the county. Furthermore, Minter said the positivity rate at county testing facilities and local hospitals has increased to between 9% and 13%.
"The rate of growth in numbers represents widespread and uncontrolled transmission of SARS-CoV-2 virus," Minter said.
Minter attributes the rise in cases and the positivity rate to people gathering as well as not wearing masks. Furthermore, she said the effects of gatherings for the Thanksgiving holiday will be seen in the next couple of days and weeks.
If the Food and Drug Administration issues an emergency use authorization for the recently developed COVID-19 vaccines, Minter said Fort Bend County residents could receive vaccinations as early as next week. The first priority groups for the vaccine will be health care workers and those living in senior care facilities, with the general public having access to the vaccine in six to nine months, Minter said.
"There is definitely light at the end of this tunnel," Minter said. "In the meantime, our immediate situation is not quite as bright with the rapid spread of the disease that we are experiencing. In this holiday season, we've got to apply the knowledge and practices that have been successful in the past."